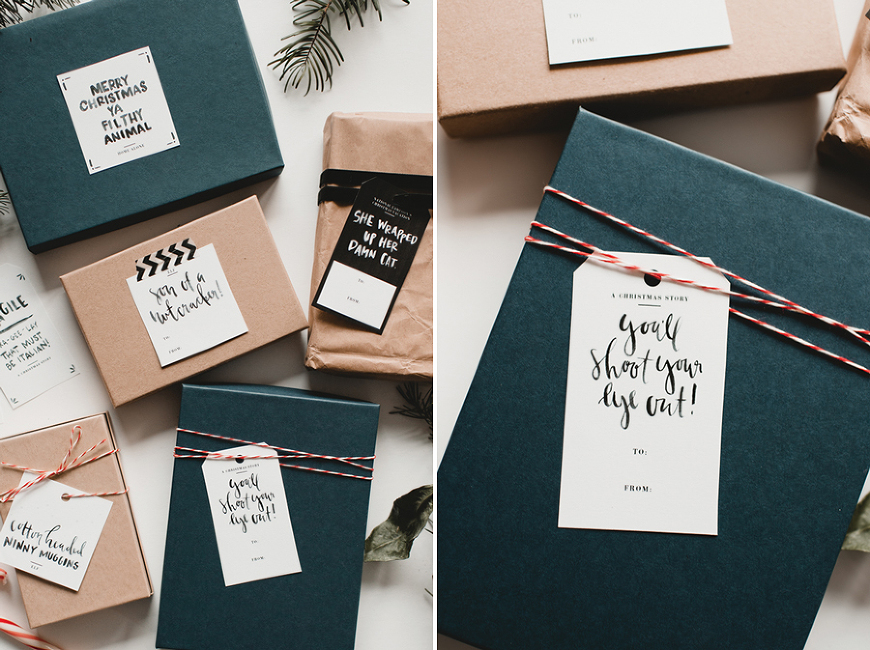 Son of a Nutcracker! They're baaaaaaaaccccckkkkk! A few FREE holiday tags for you to download and add to your gifts! Never too late, hence why I'm posting these a whopping 3 days before Christmas (so I'm a little behind, k?).
This year I decided to create a set for the sarcastic lot — the ones who enjoy a funny Christmas movie during the holidays. Elf, A Christmas Story, National Lampoon's Christmas Vacation, & Home Alone…because the holidays don't always have to be super warm and fuzzy, right? If you've seen the tags I posted in 2013 and 2014, you know the drill. Just click the download link, print, cut out, and add a little sass to your gifts this year.
A happy, merry, safe, fun-filled holiday to you all.
Merry Christmas…ya filthy animals.
FREE HOLIDAY TAG DOWNLOAD 2015