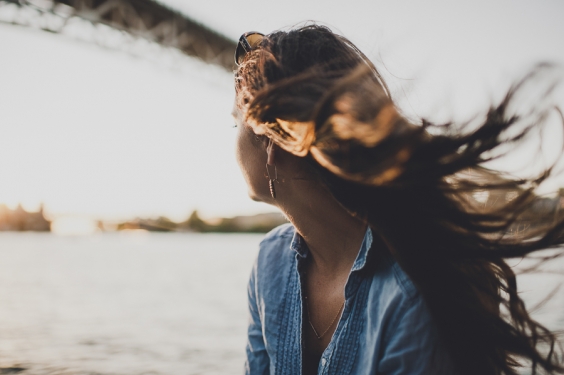 "Summer, after all, is a time when wonderful things can happen to quiet people. For those few months, you're not required to be who everyone thinks you are, and that cut-grass smell in the air and the chance to dive into the deep end of a pool give you a courage you don't have the rest of the year. You can be grateful and easy, with no eyes on you, and no past. Summer just opens the door and lets you out." 
― Deb Caletti
___
I made it a point this year to take time off. To soak in some good weather, long weekends, time with friends, family, my boyfriend, our dog. To breathe in that split second moment where summer has come and gone. We're in the thick of it now, but I'm taking the time to enjoy the "finer" things this place has to offer and stepping away from my glowing monitor (which trust me, in the middle of wedding season, is easier said than done).
I'm not usually one to bring along a camera for personal outings — surprisingly, down time can quickly turn into work when I've got gear in my hands — but I've made a few exceptions these last few trips. And I'm sure glad I did.
A little personal post for ya. Enjoy.