Took a little trip to the east coast for a fabulous celebration for Kristen & Benjamin.
Ben and I met in college, when he was in the grad program at UW for design, and I was an undergrad in VCD. We later crossed paths again when we both worked at Tether, and numerous other times through his awesome poster show he hosts with Alanna Mcgowen (<–also a kick ass designer), The Hello Poster Show. He is definitely one of the most creative & talented individuals I've come to know, and his new wife, Kristen, is equally as charming, and one of the kindest souls. When they asked if I would shoot his wedding out at the Museum of Contemporary Art in Massachusetts, it was a no brainer.
I don't really have many words for this particular wedding because the whole weekend was overwhelmingly great. These two met while interning at the museum and it wasn't shortly after they picked up, moved across the country and called Seattle home. It so interesting to see how paths cross and how experiences can come full circle. All of the memories, the love, the laughs, and the friends created at Mass MoCA were to be completely relived on their wedding day. I was so completely honored to be a part of this experience with the two of them, and even more flattered that they chose me to travel with them to capture it all.
Kristen, Ben, you two are amazing people with even more amazing family. Thank you for having me. :)
And a shout out to Brian Furbush, who came and helped me out for the day. Some of the images below are his. Thanks Brian!
To start….the rehearsal dinner, which was hosted by Kristen's Dad's house over the border in New York. Family Olypmics? Sounds good to me!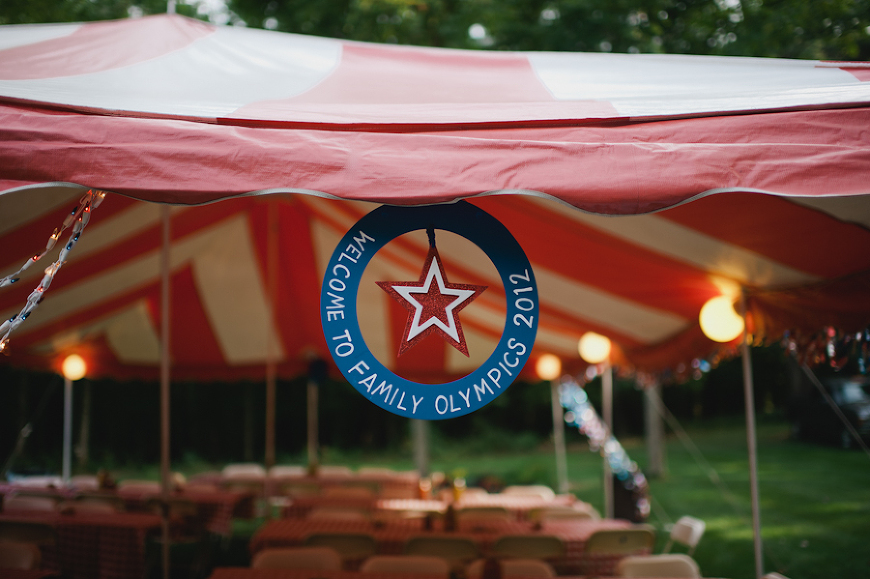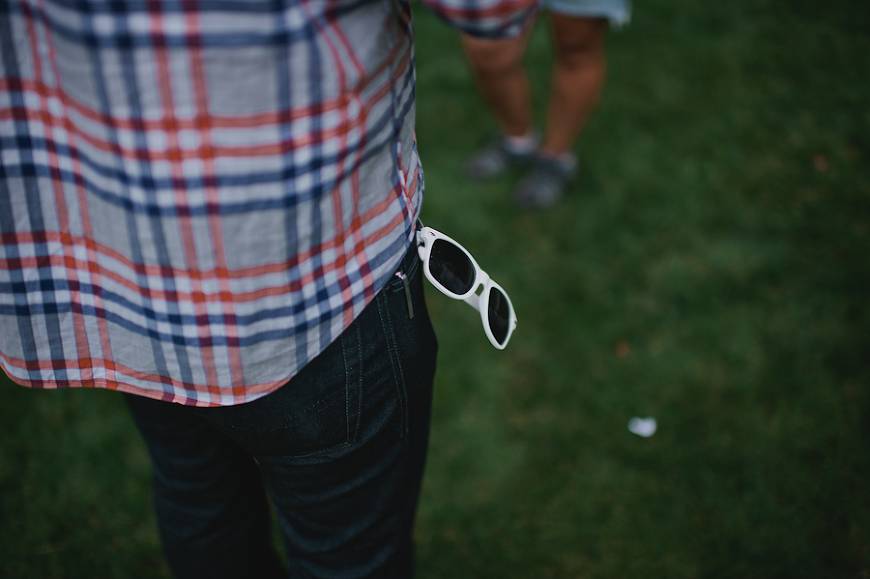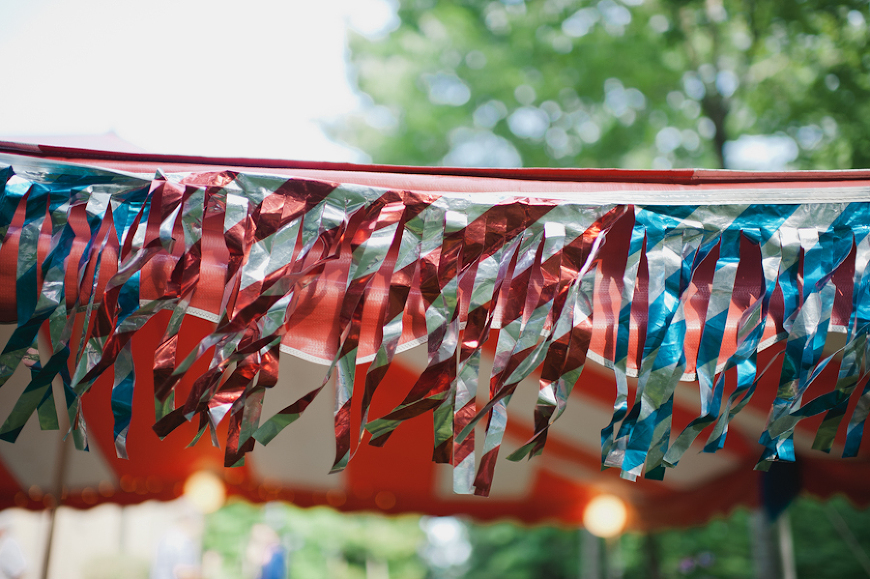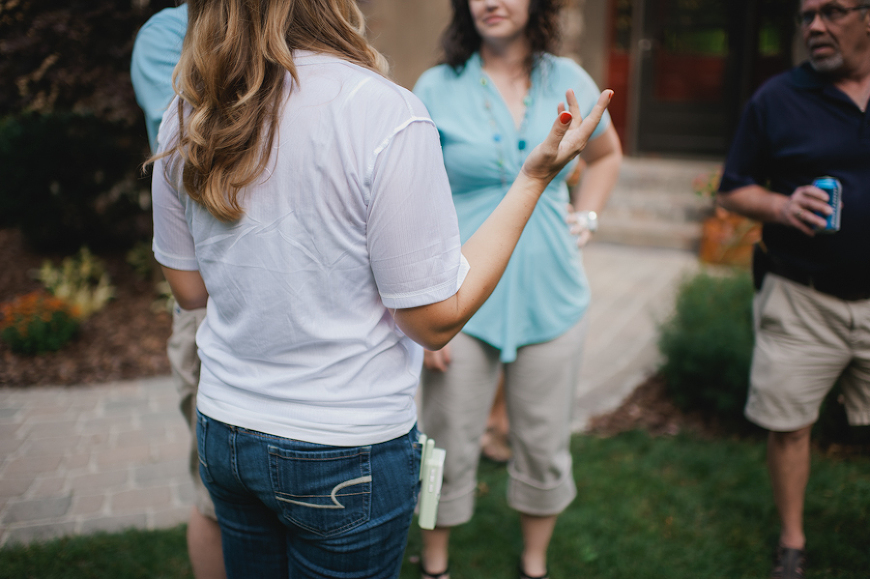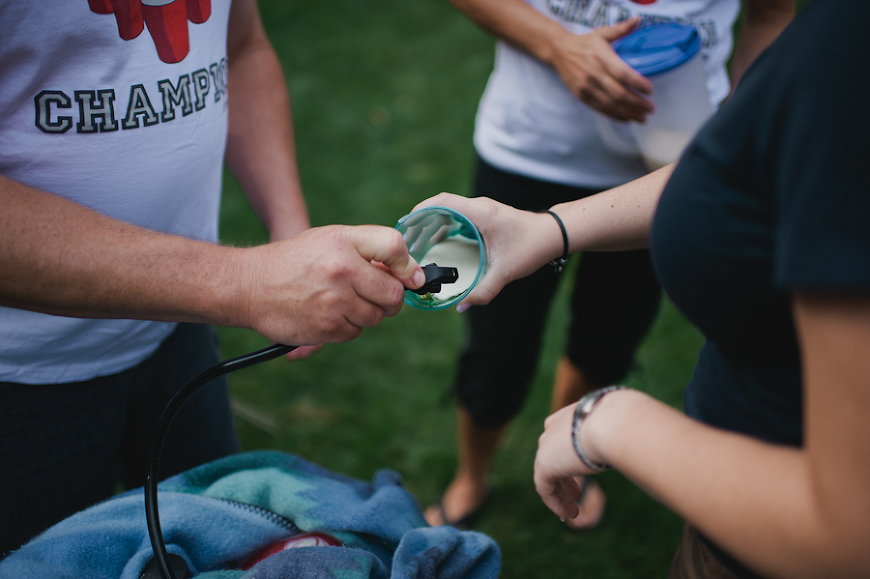 Arguably the cutest human on the planet.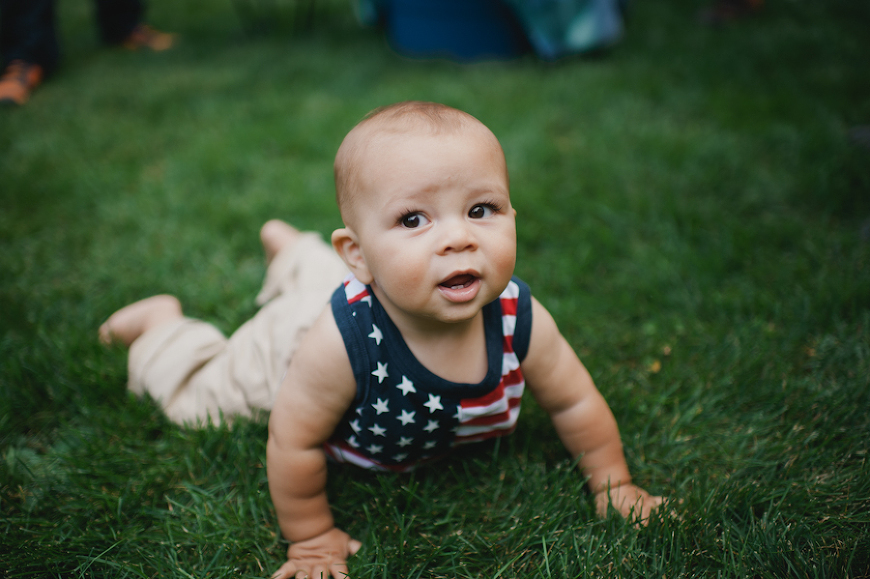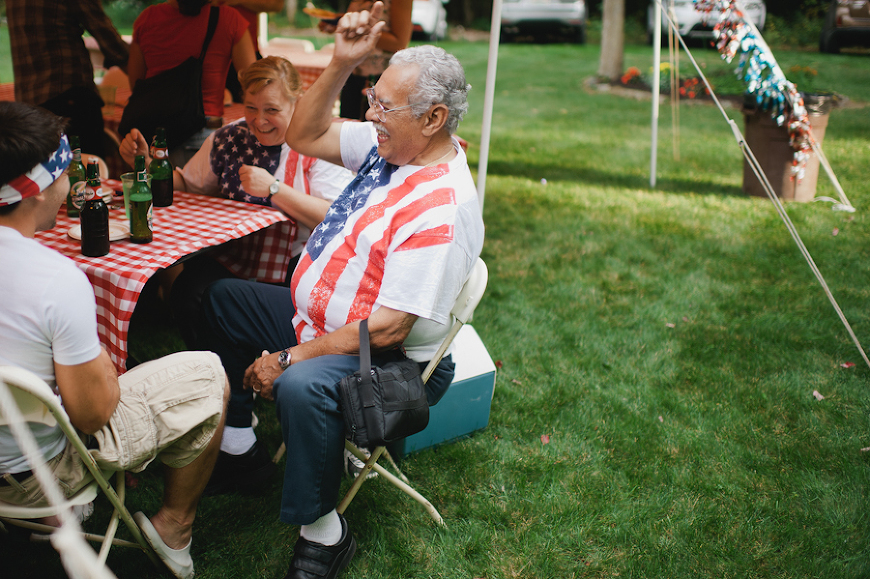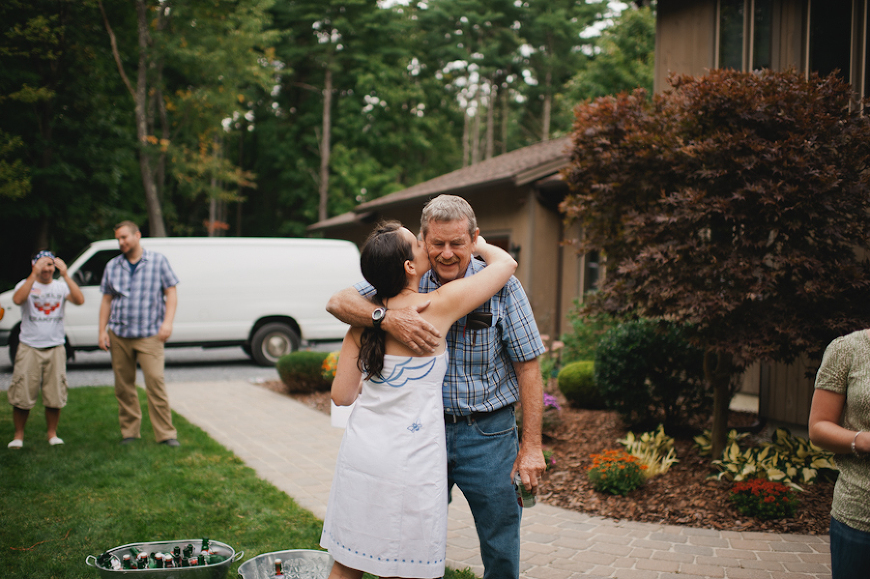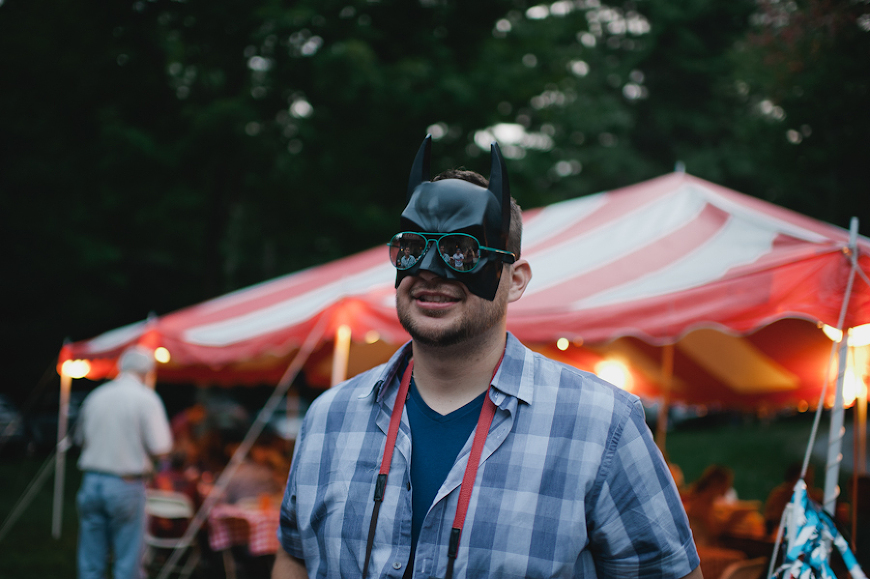 Ben's brother even brewed beer for the occasion. Called "Hopostrophe" <–get it? Design joke…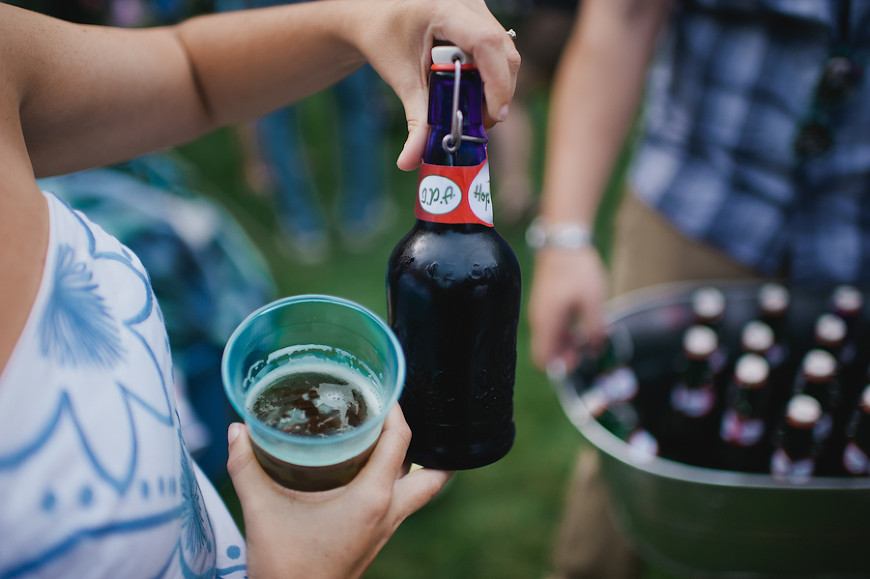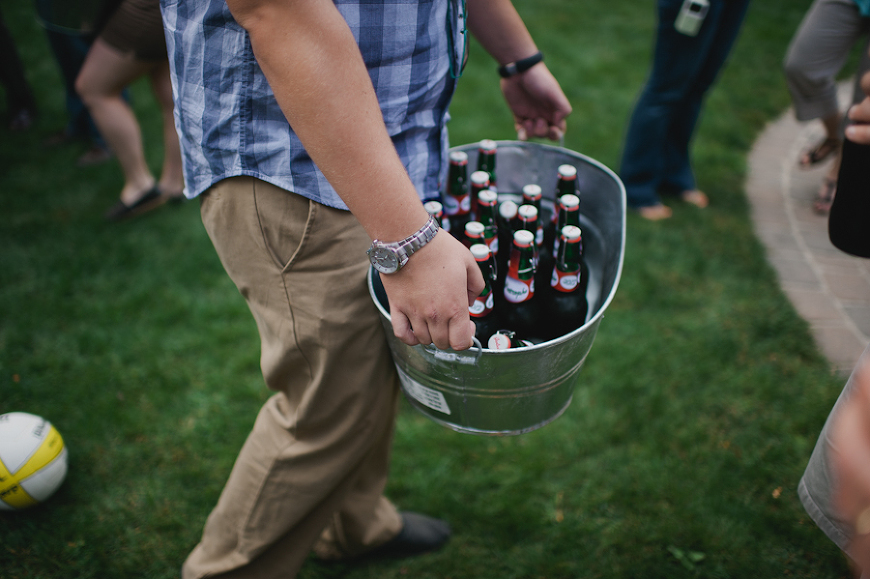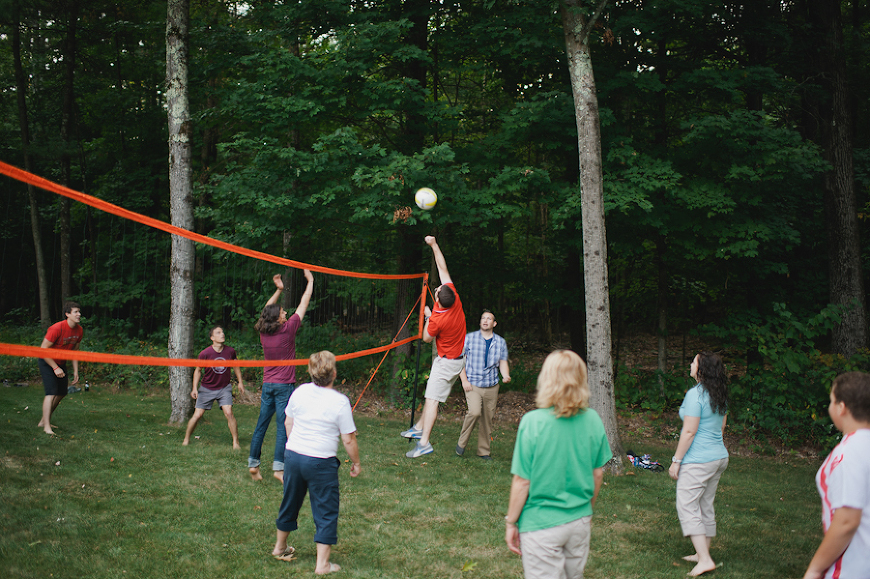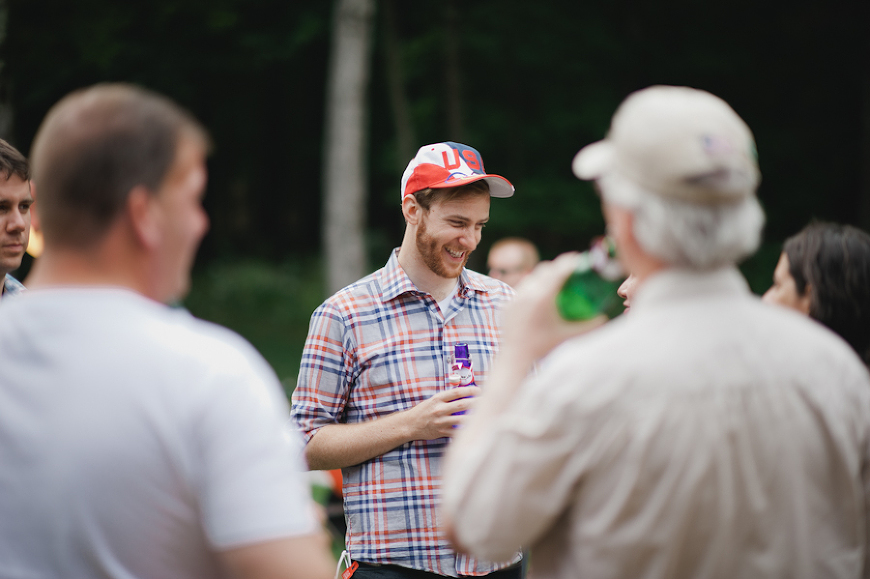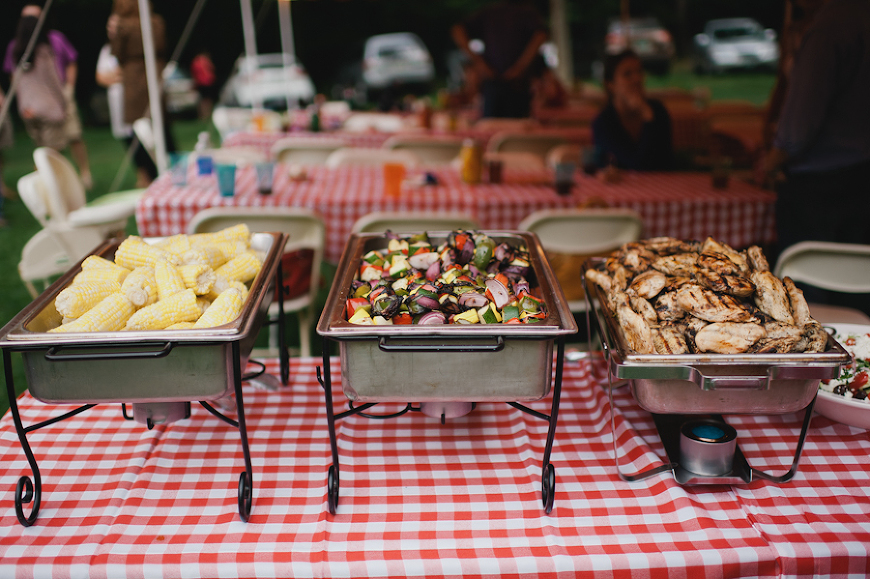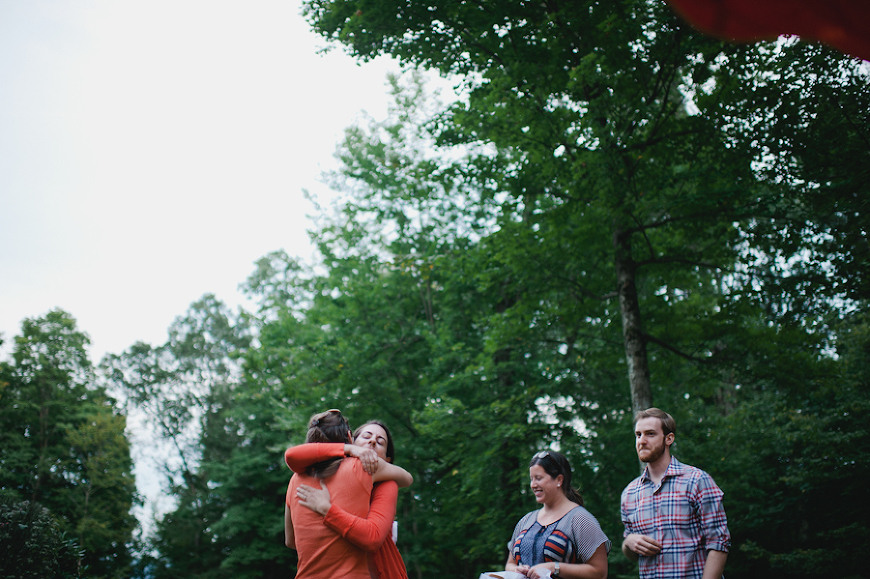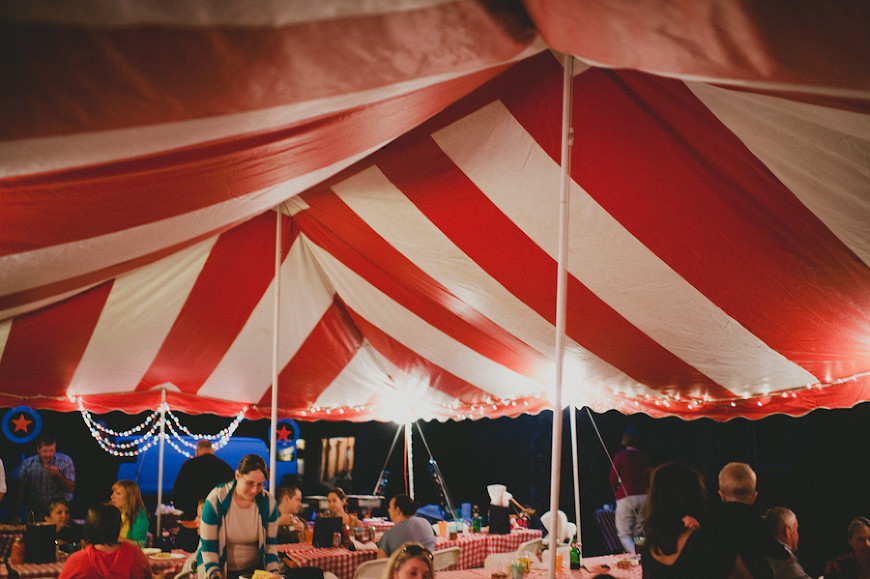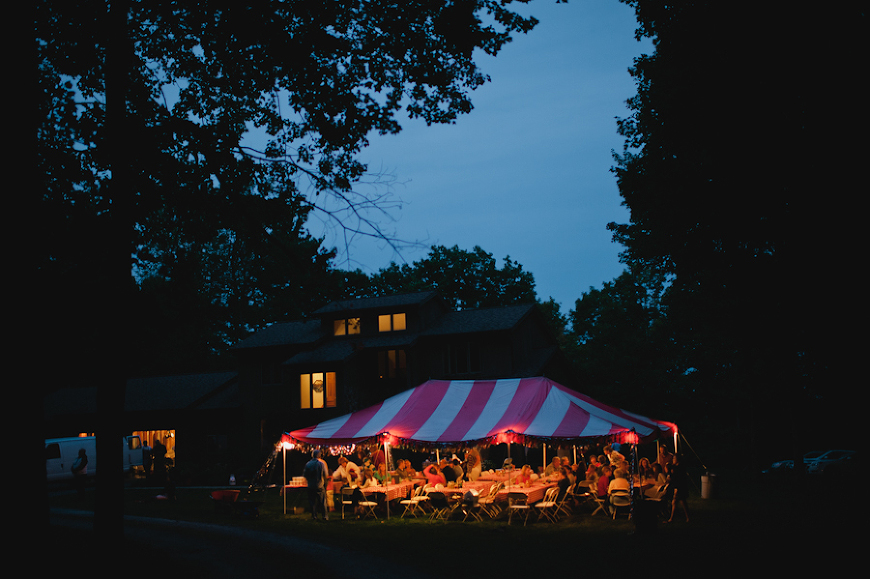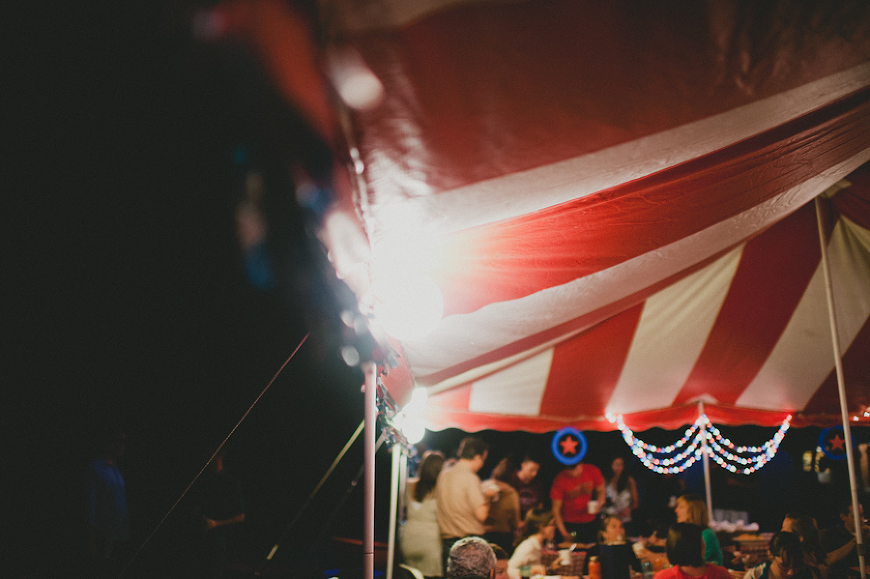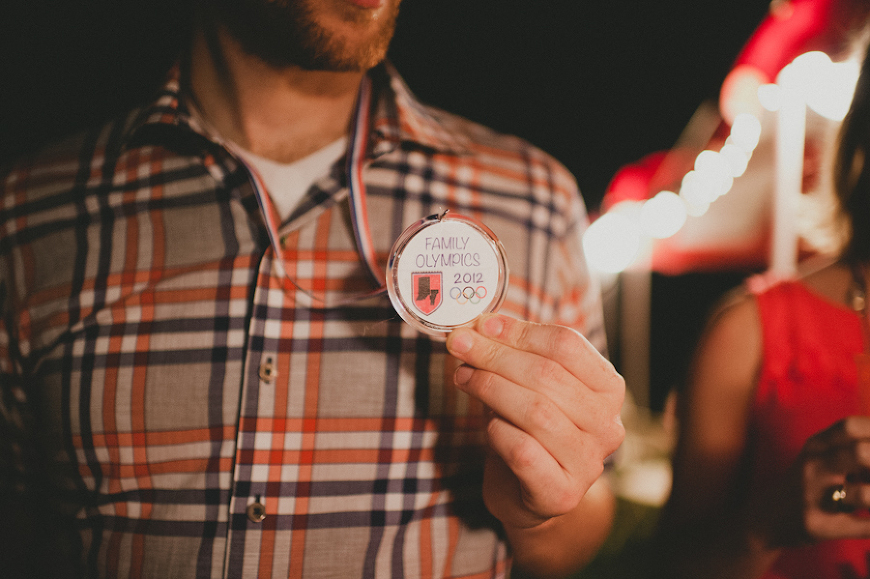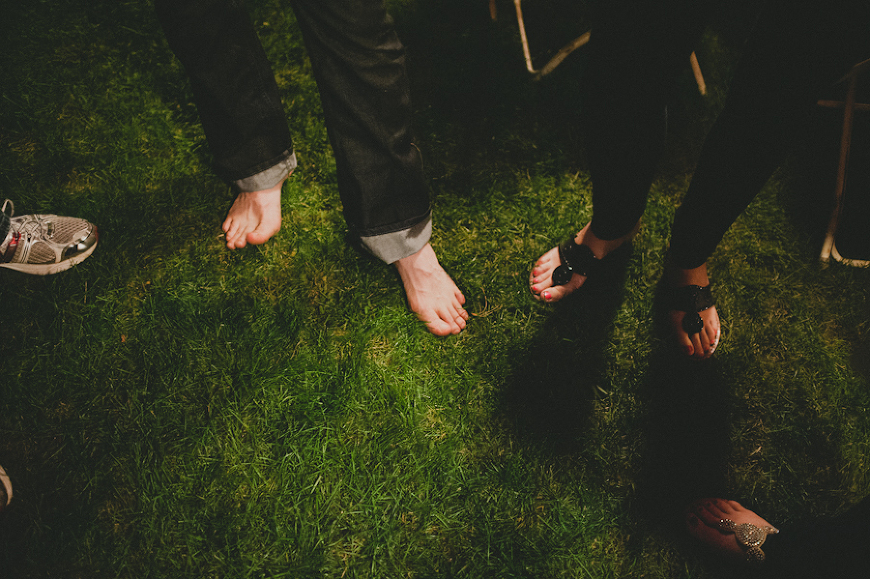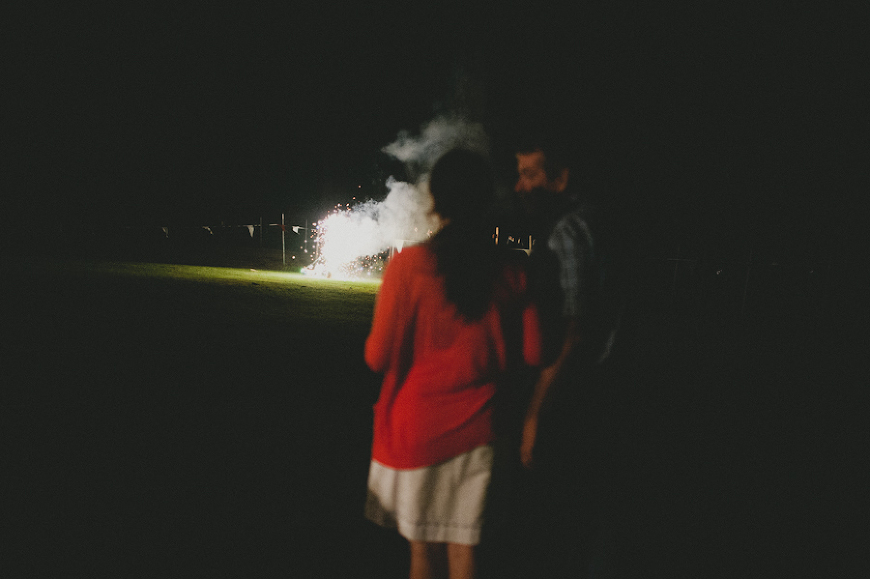 Day of the wedding.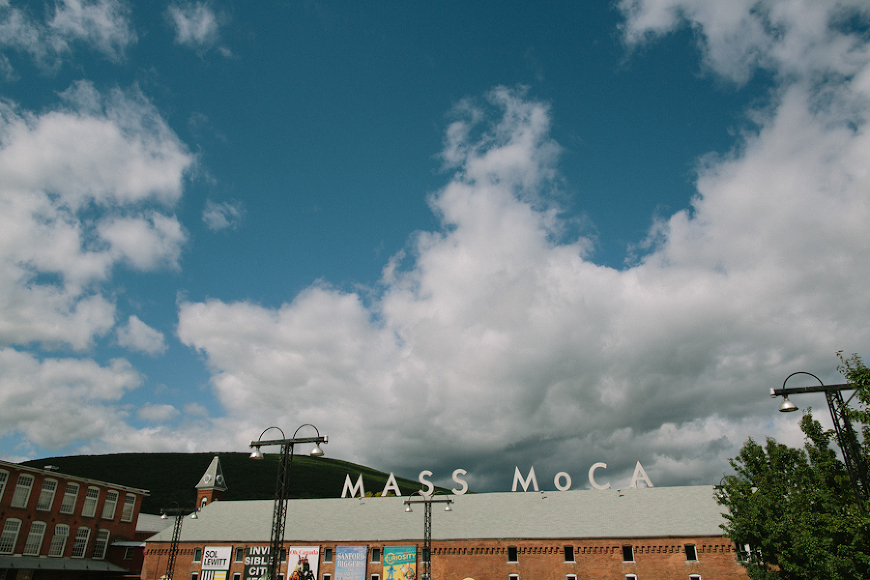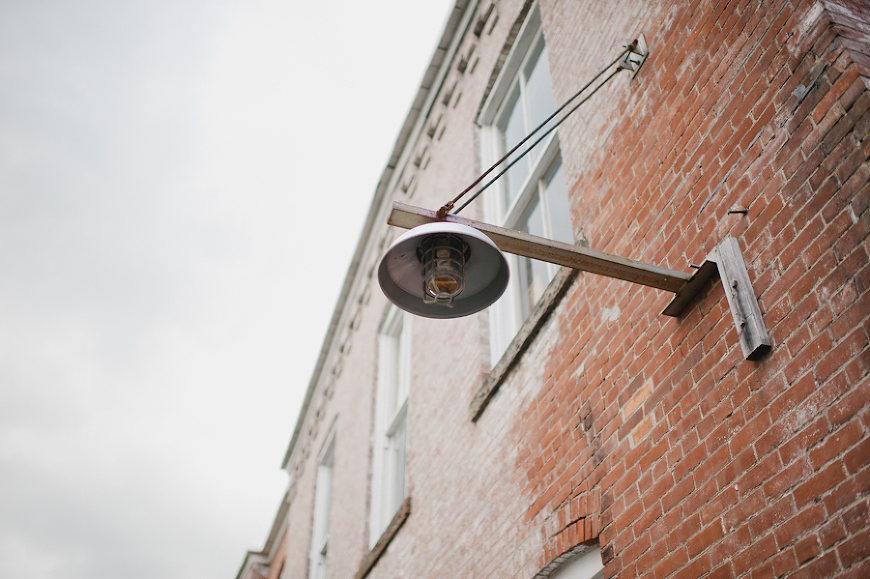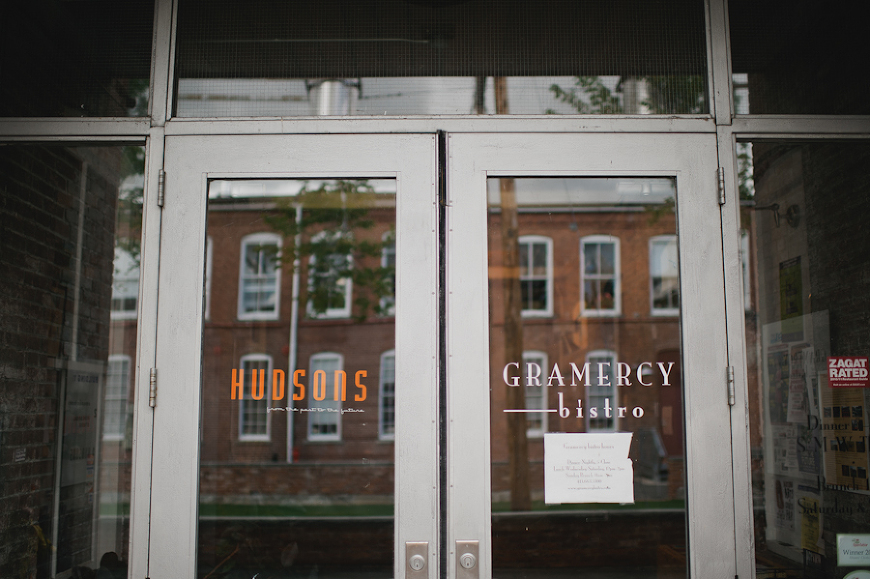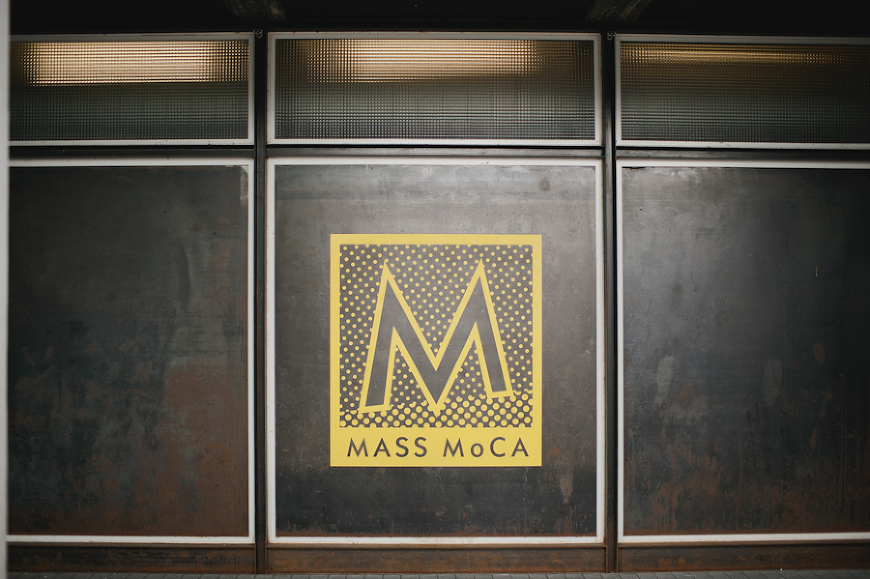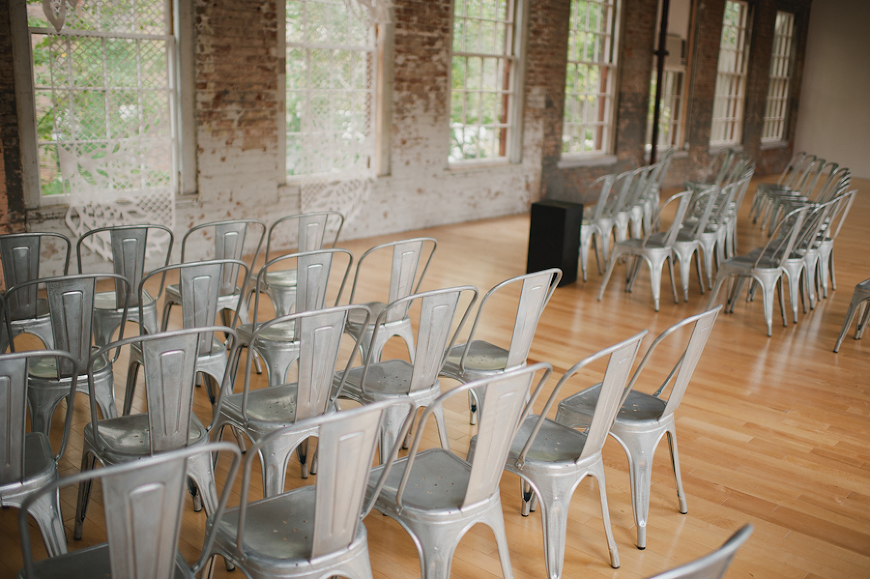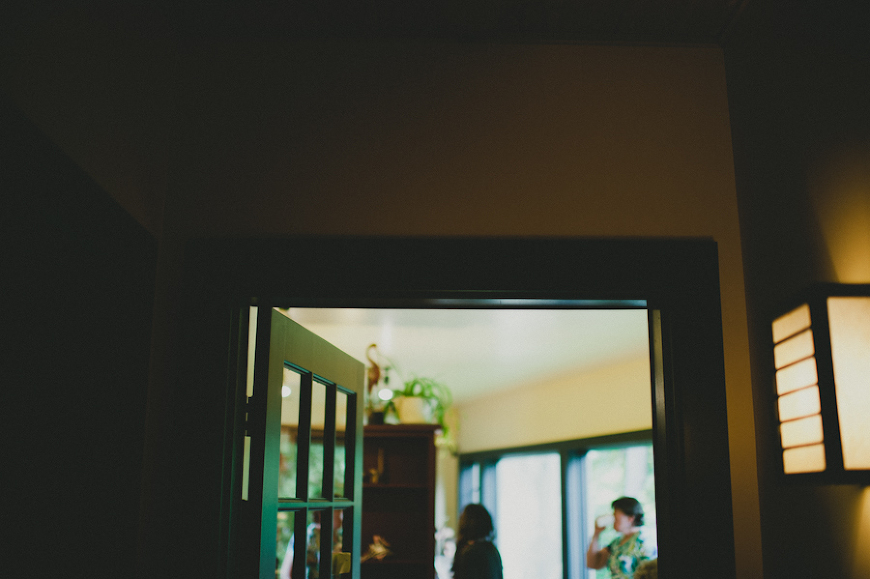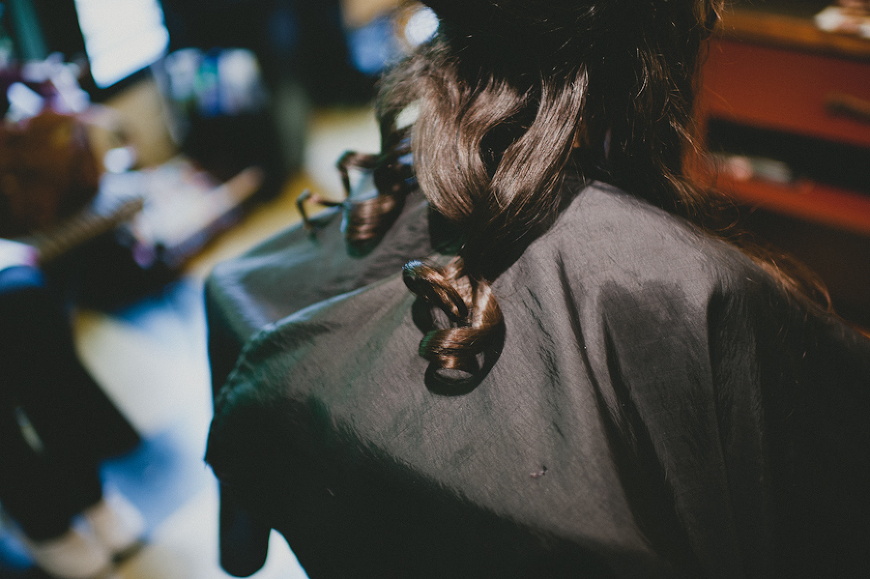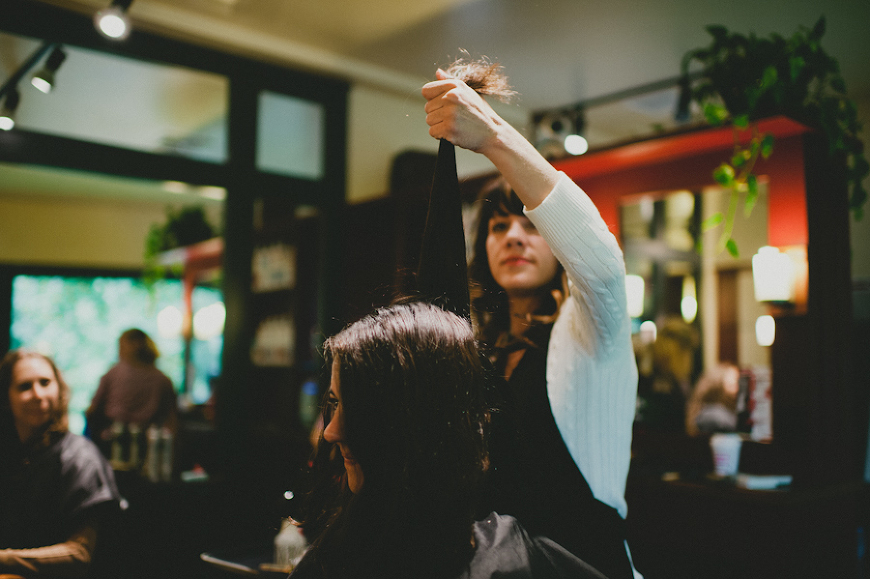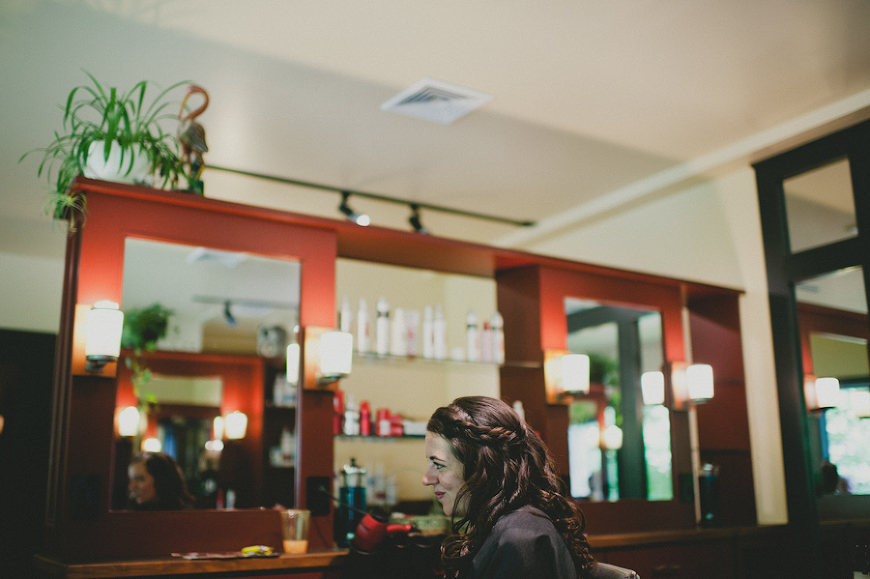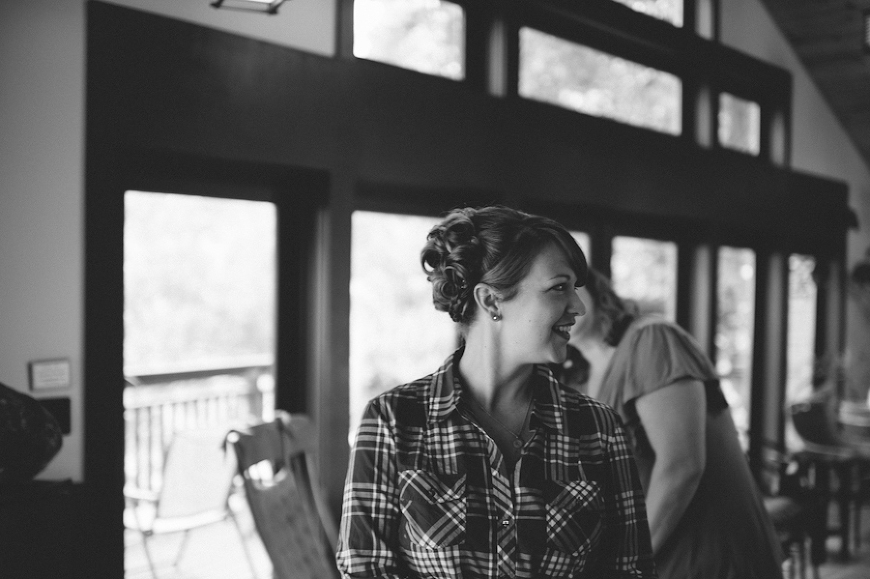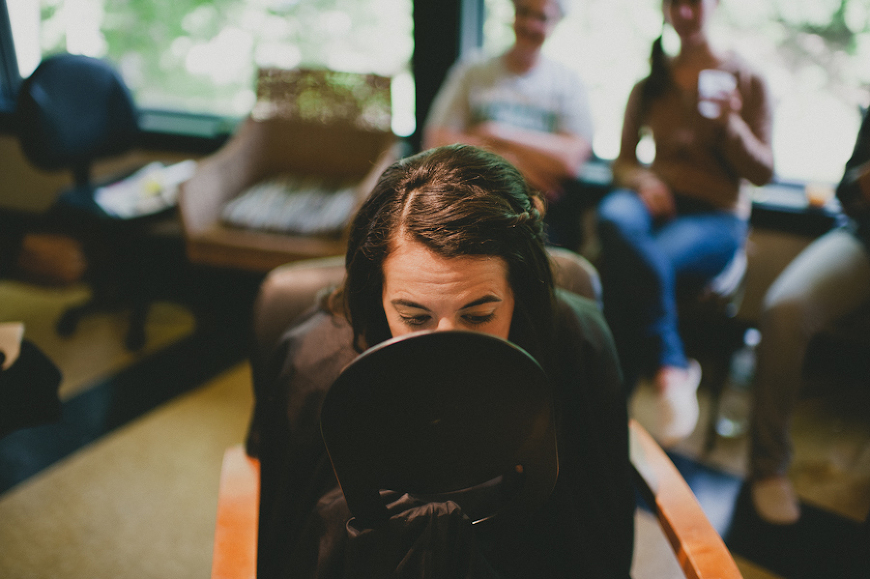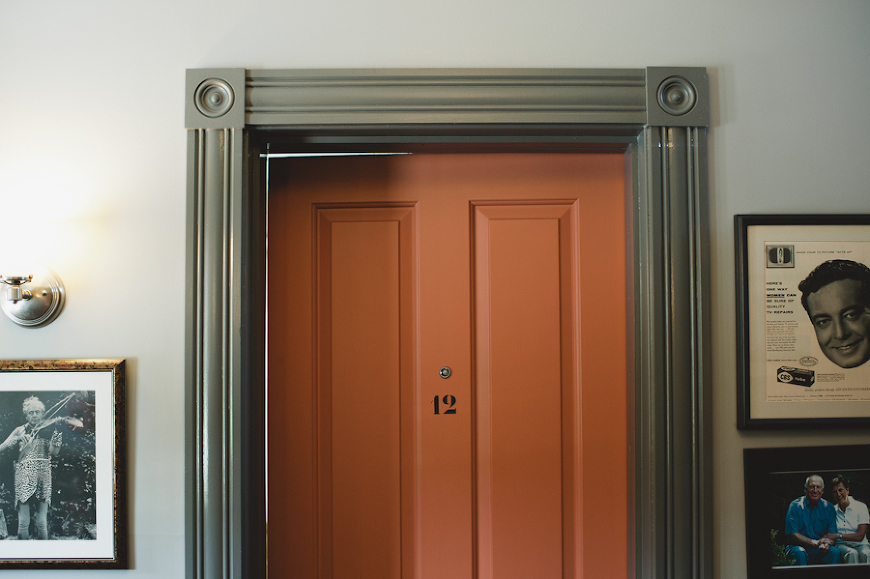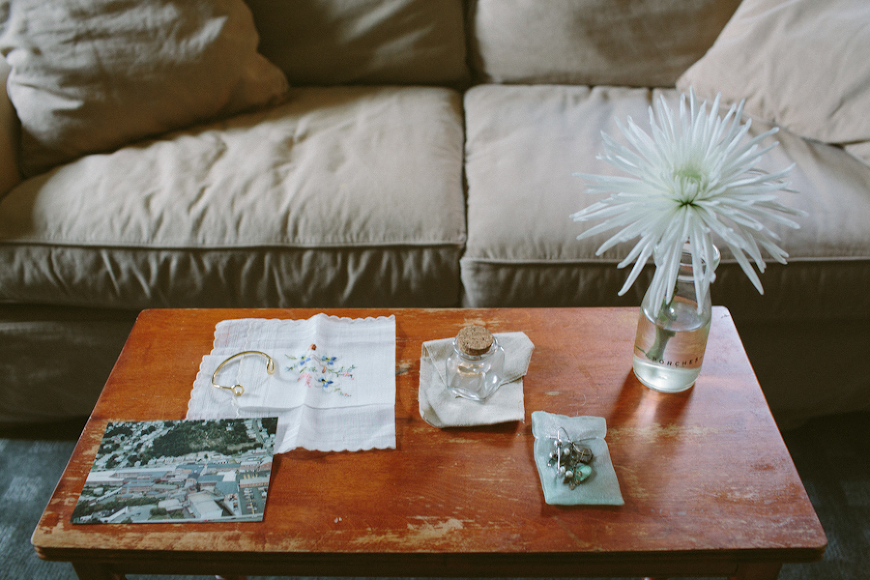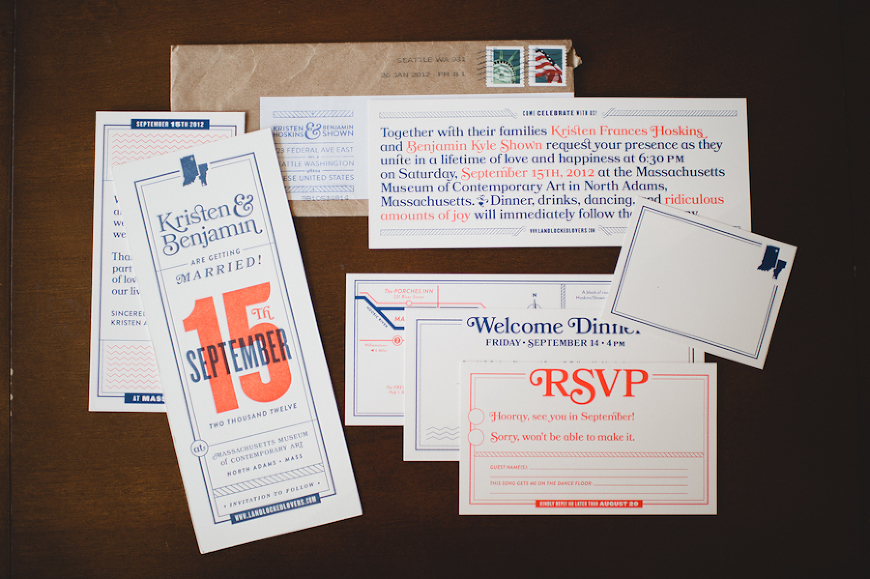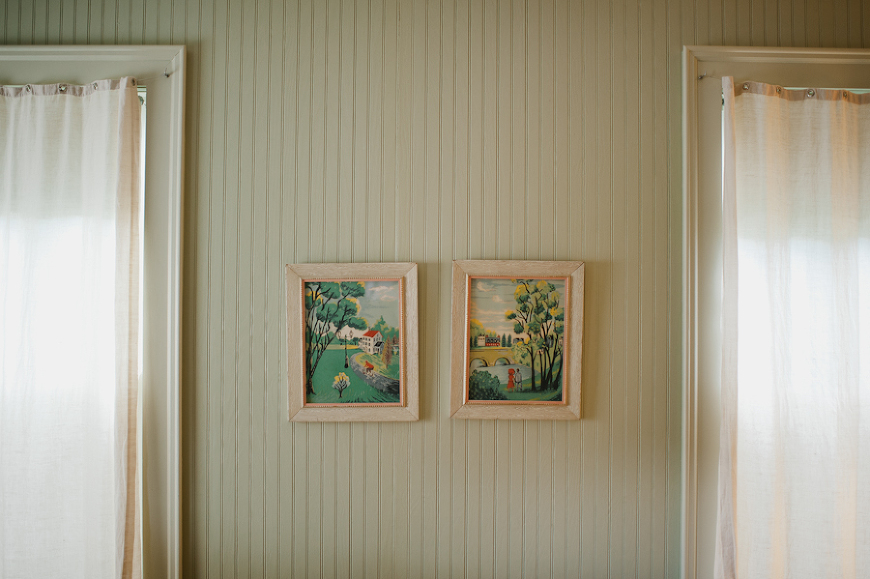 Kristen wore Ben's mom's wedding dress from the 70s. Gorgeous and perfect for Kristen in every way.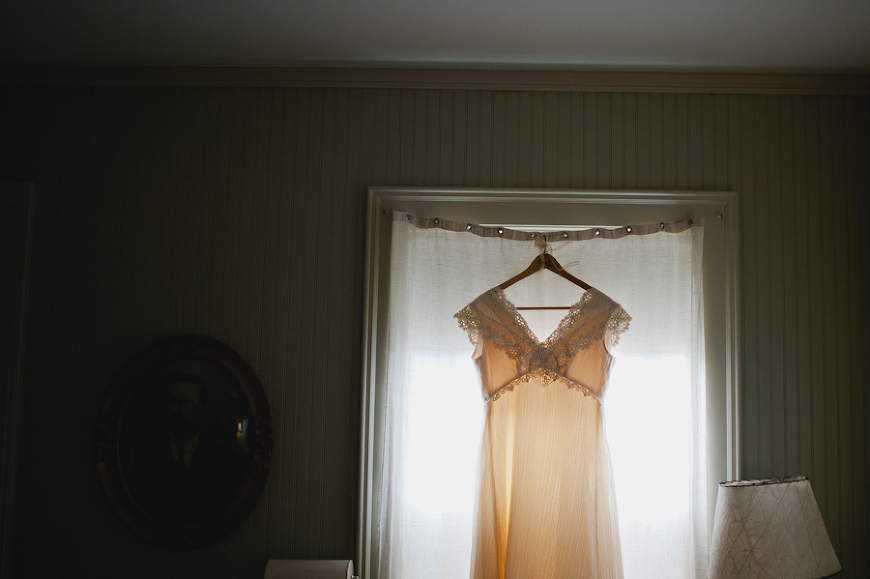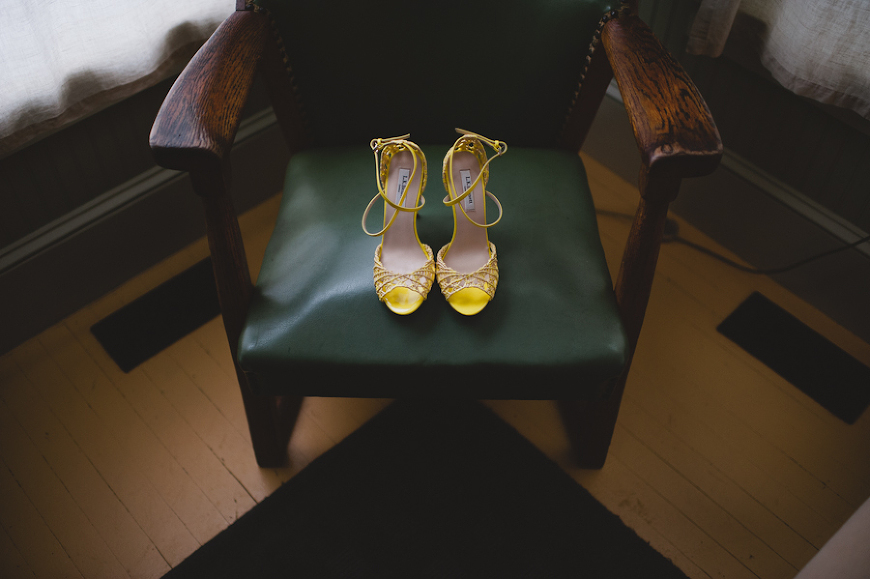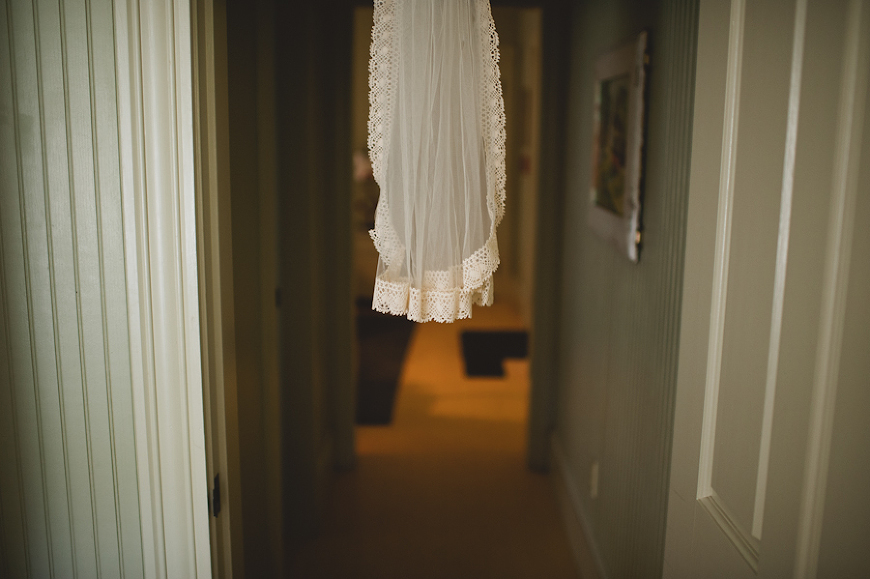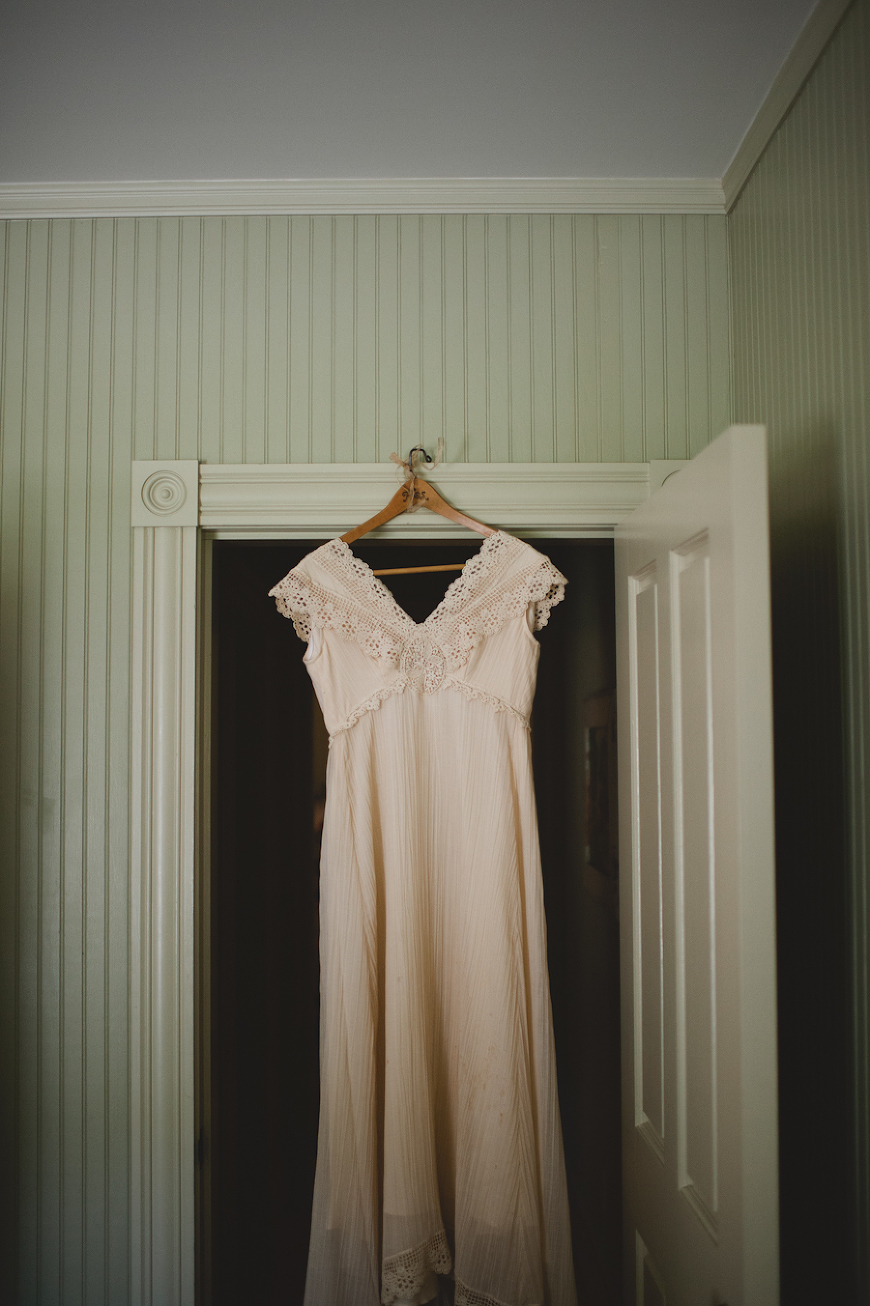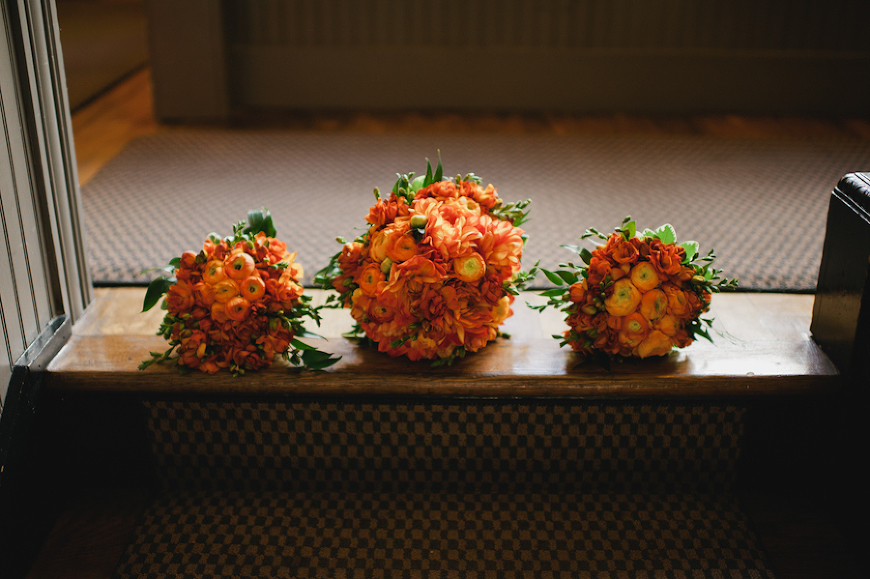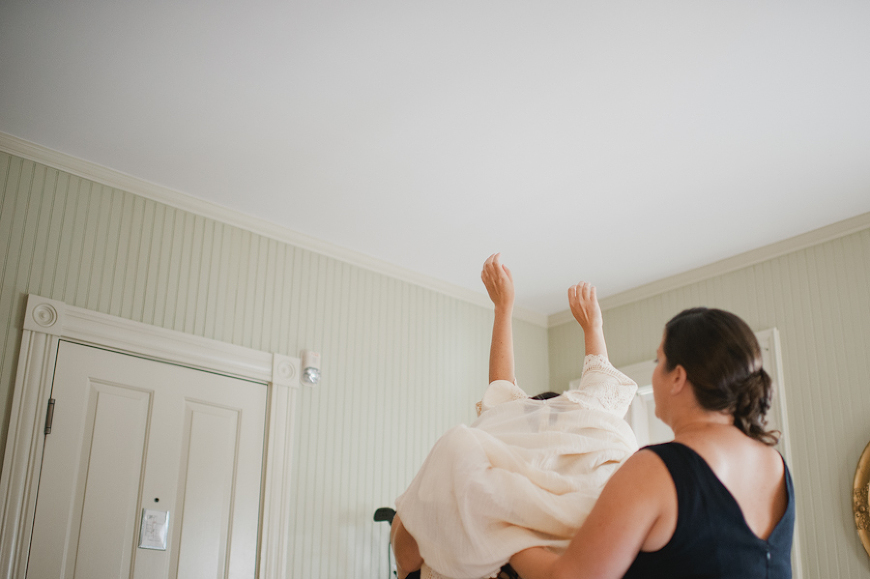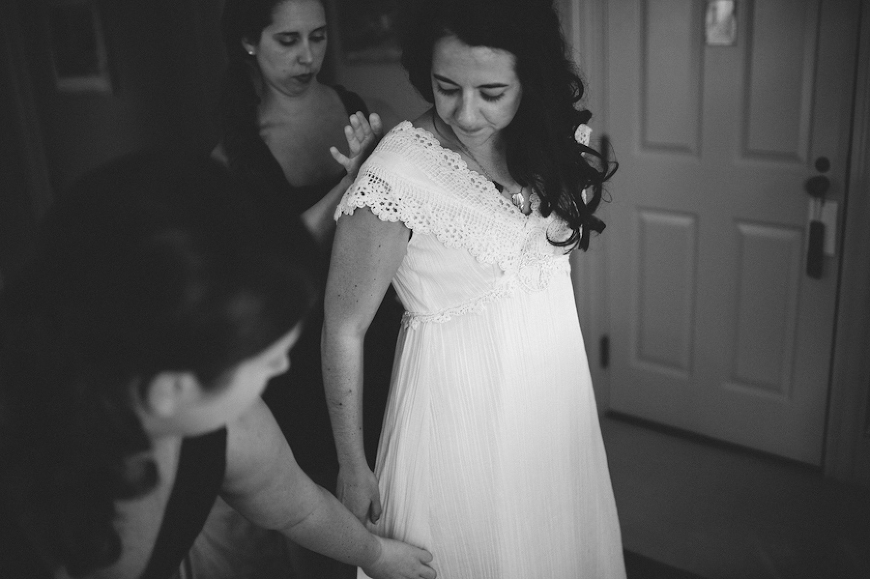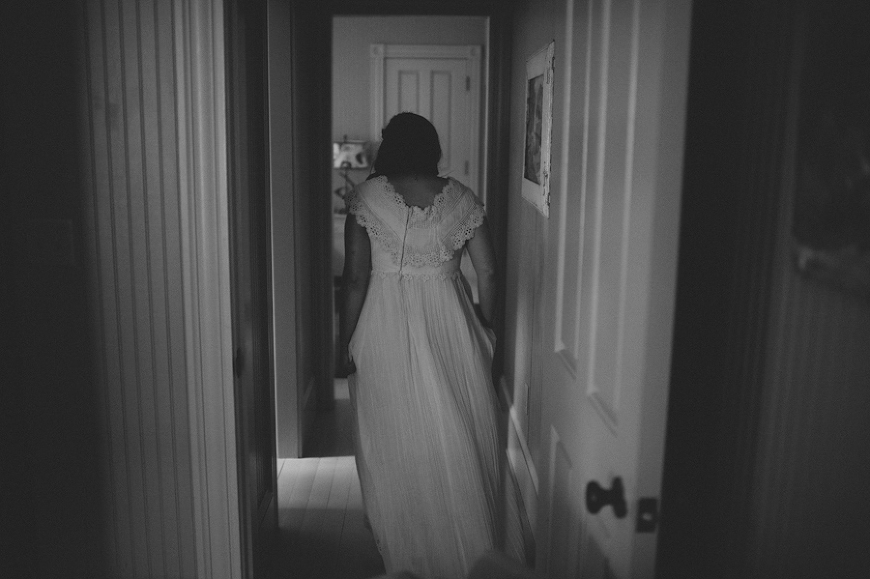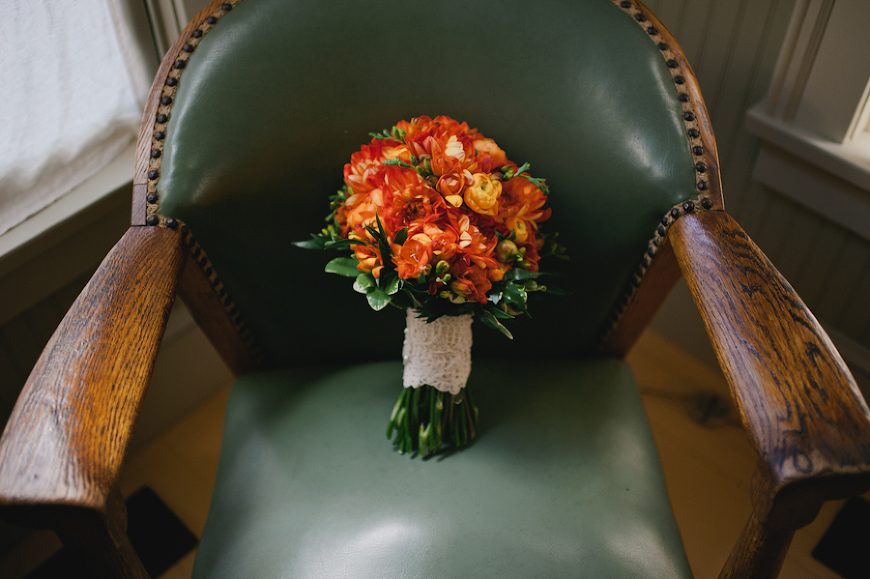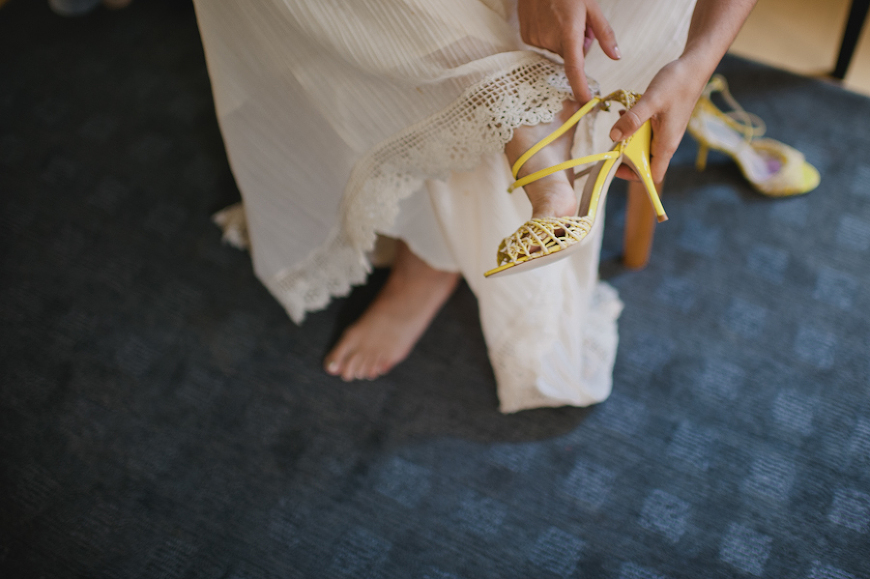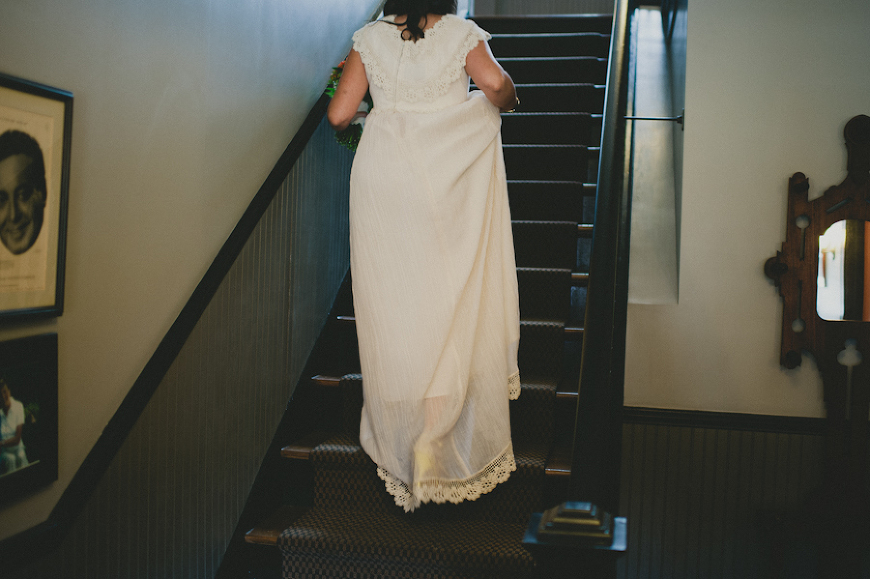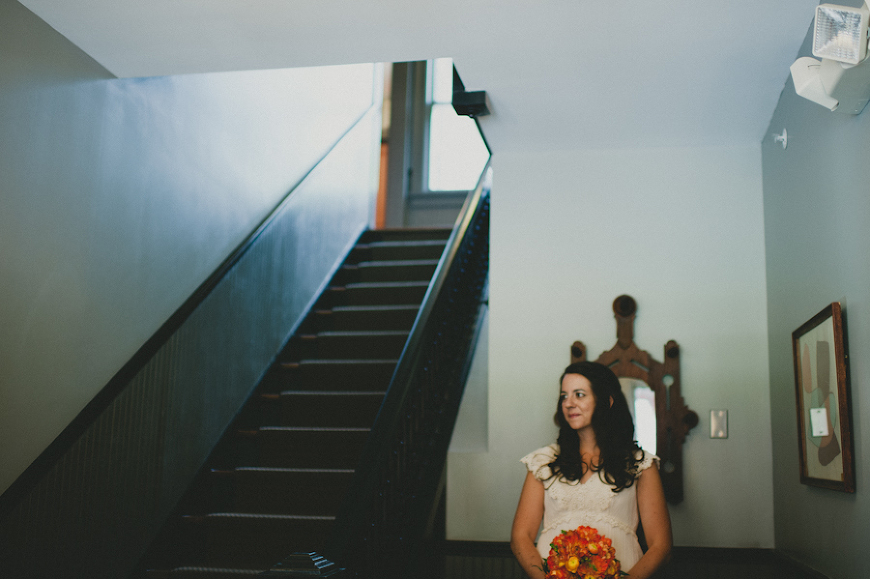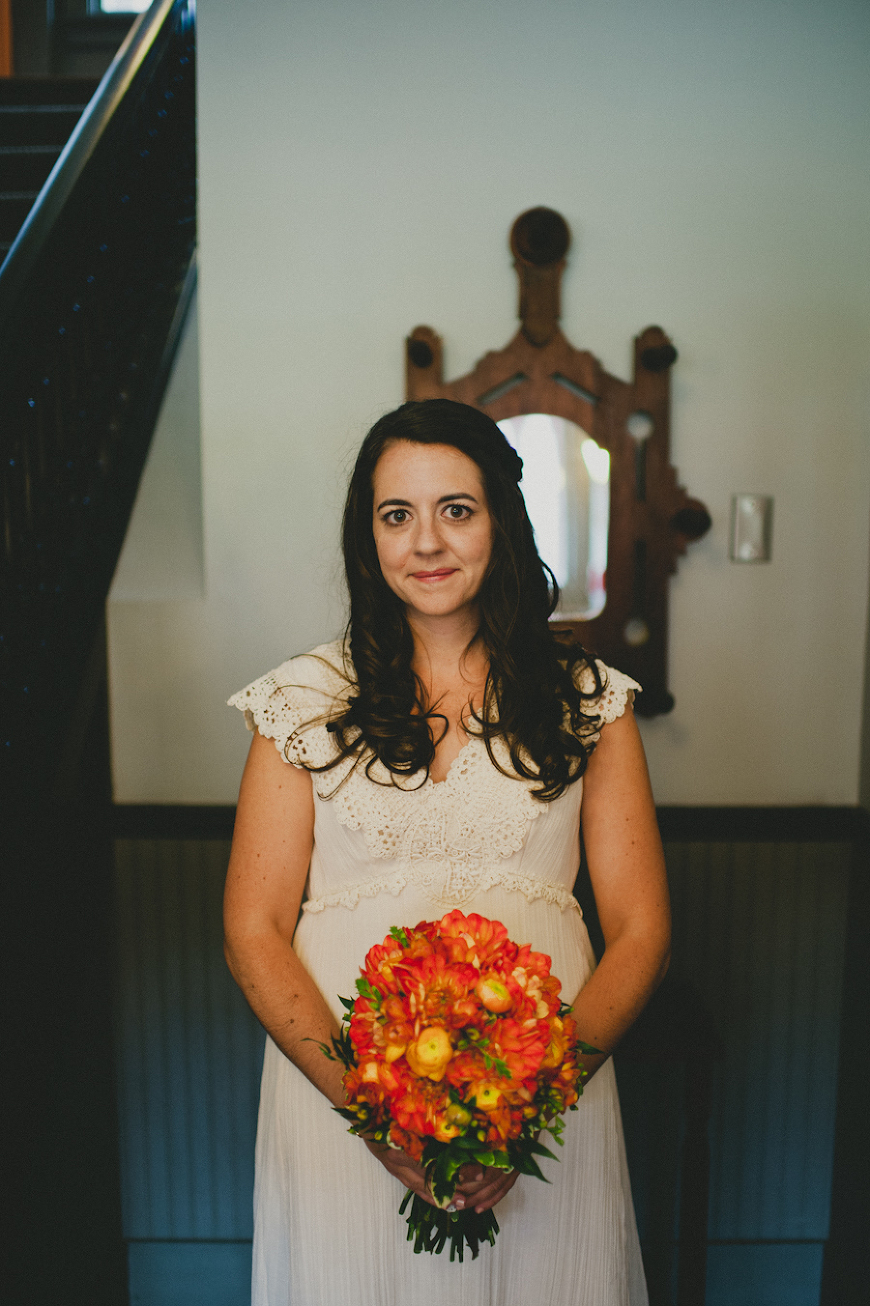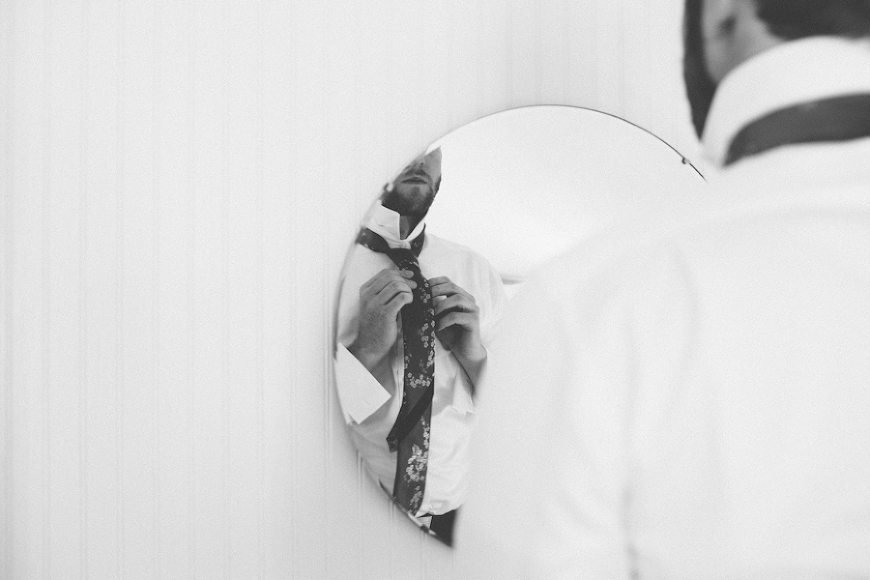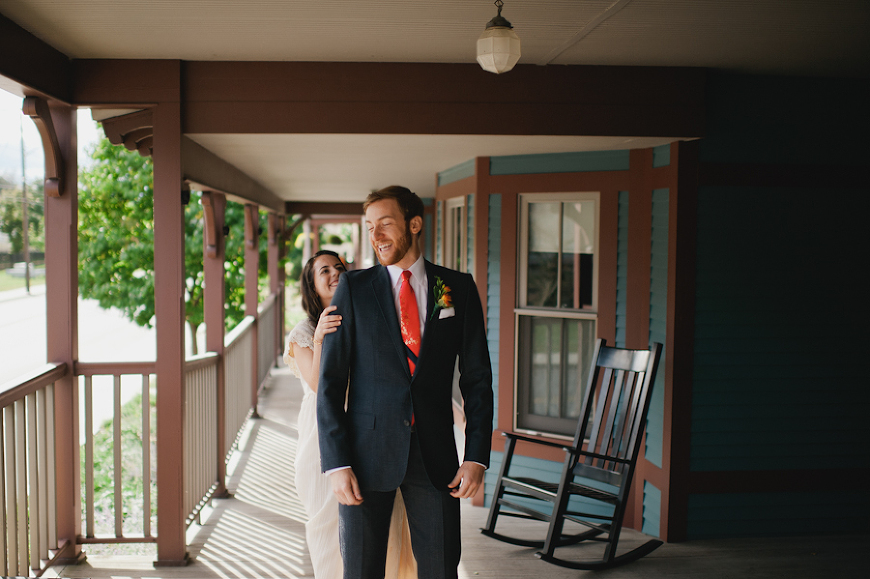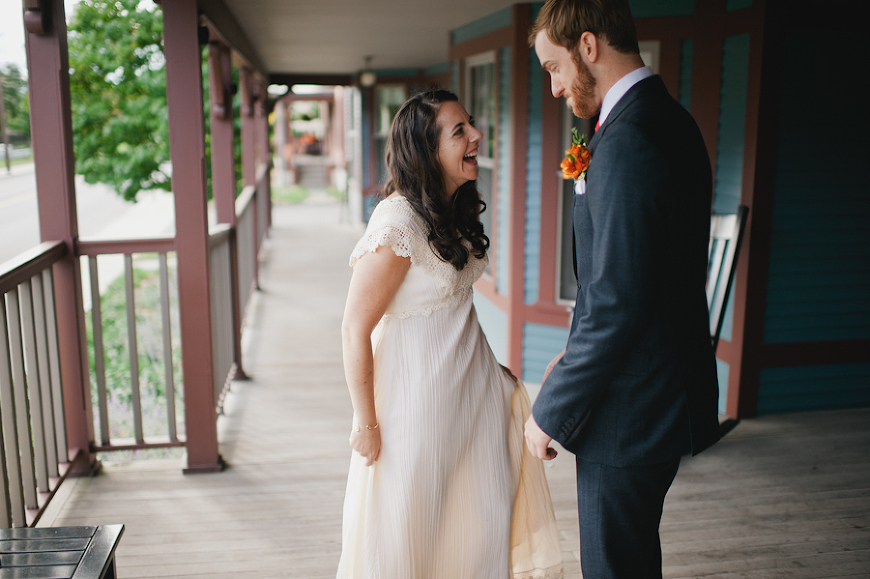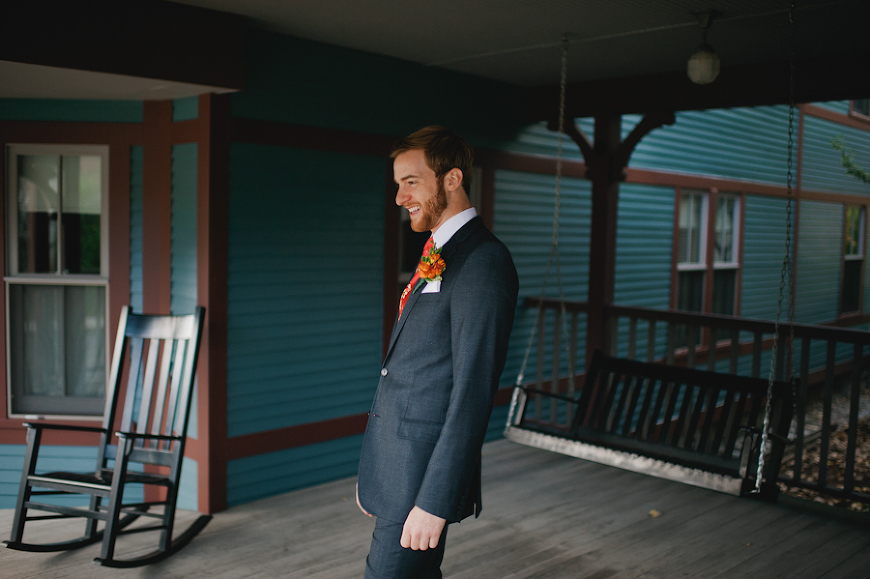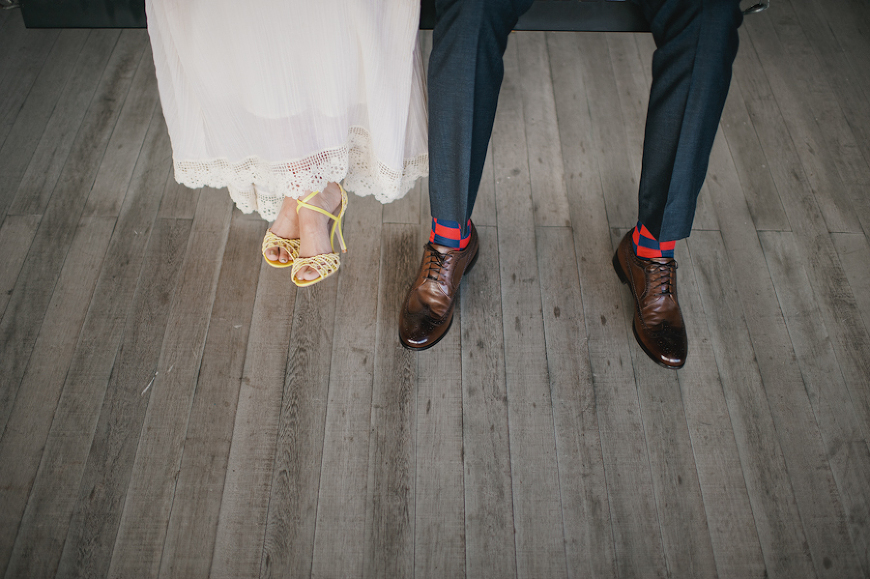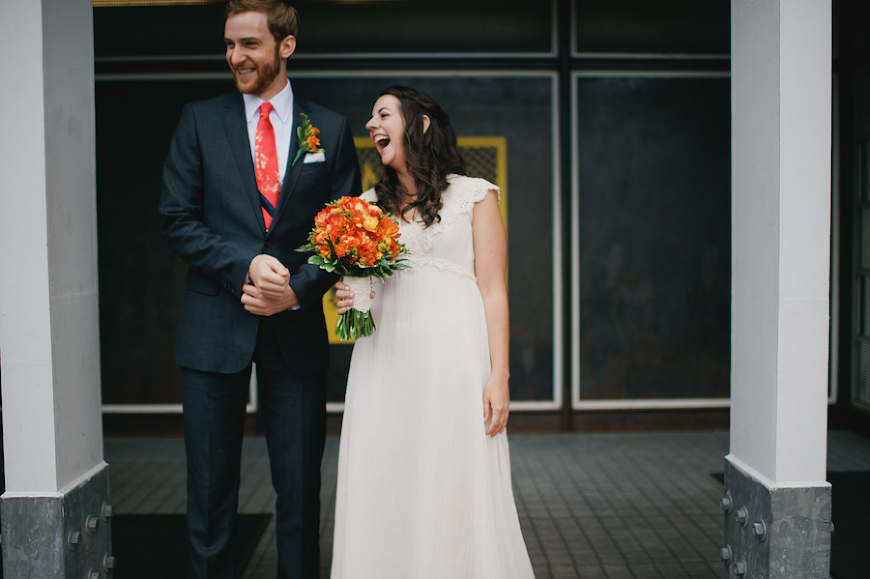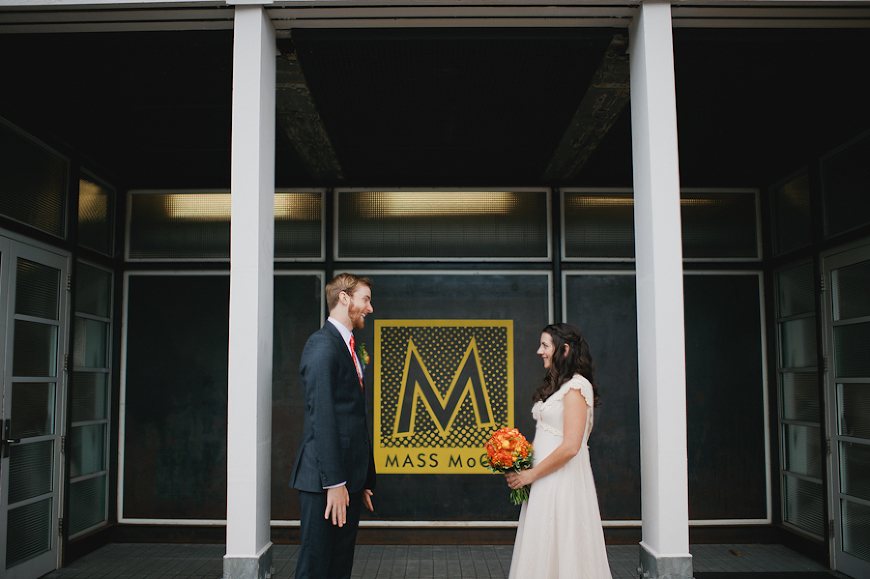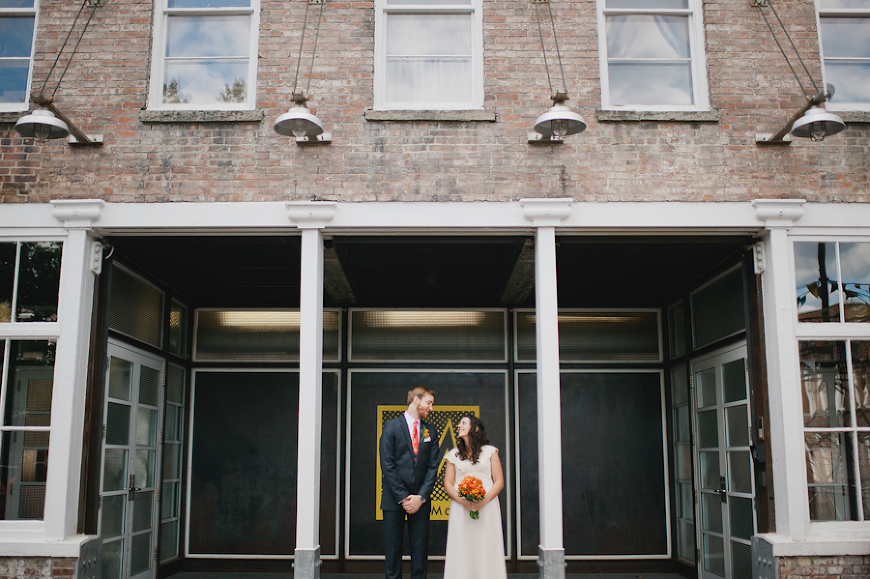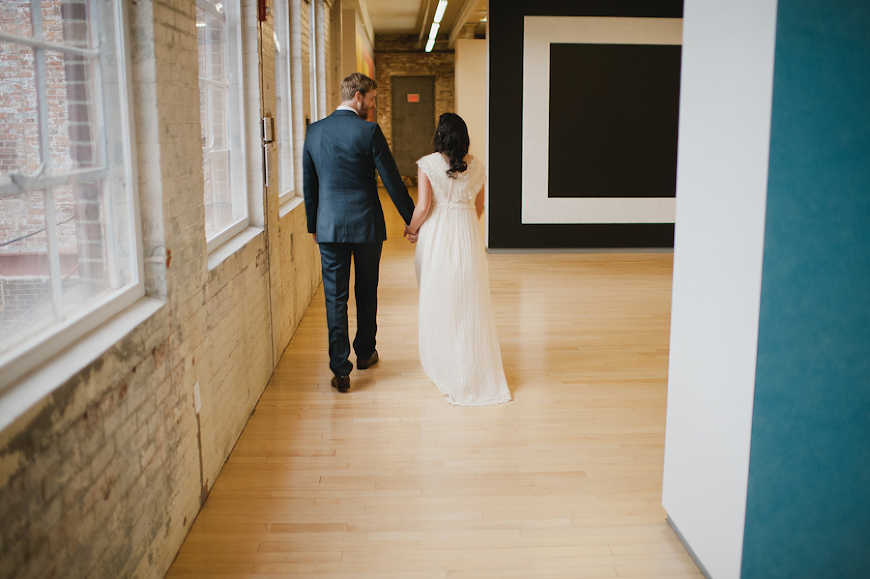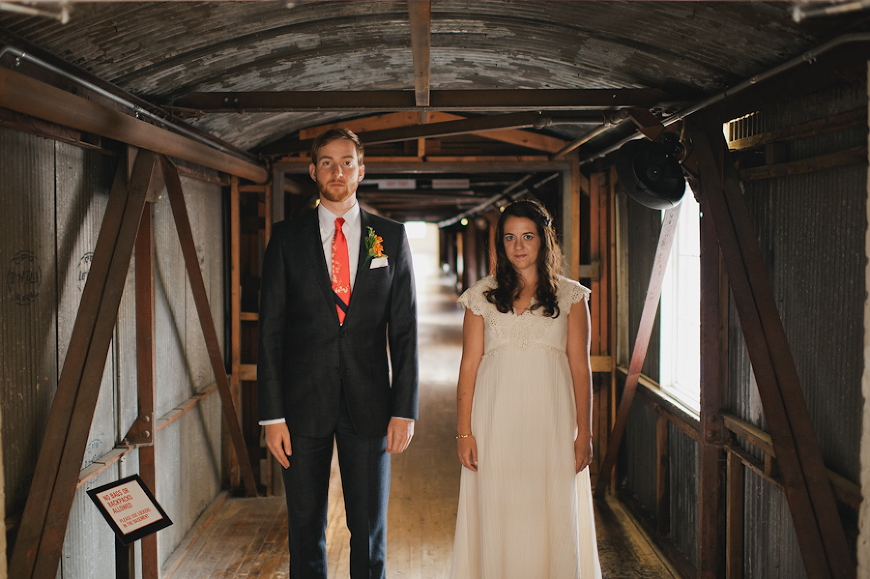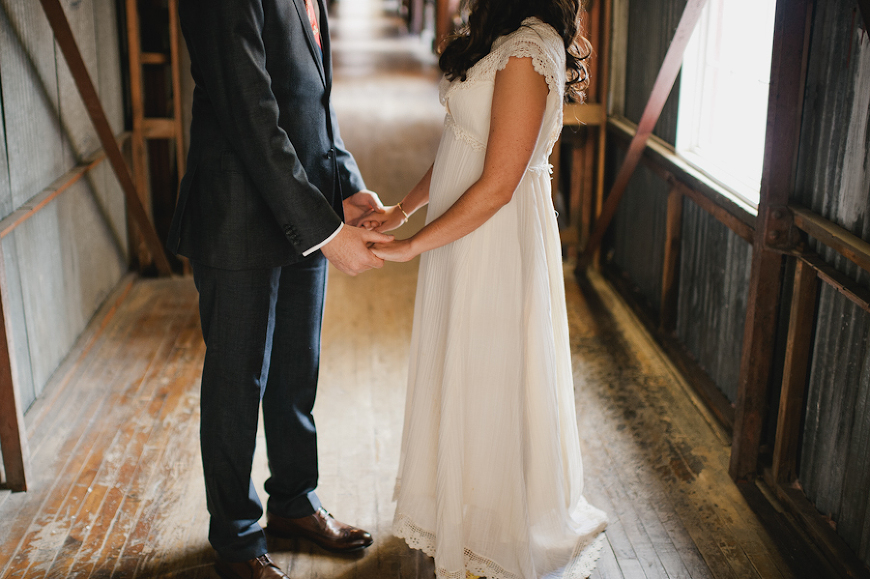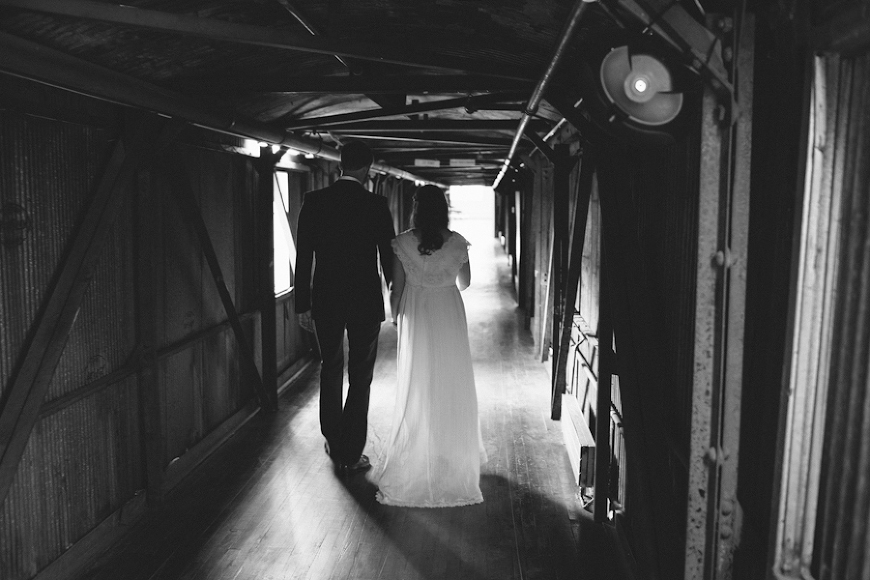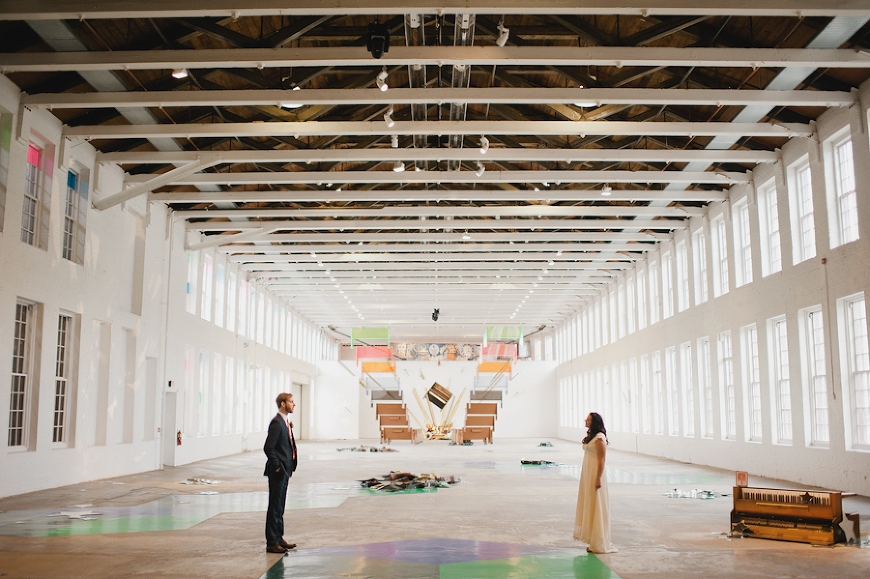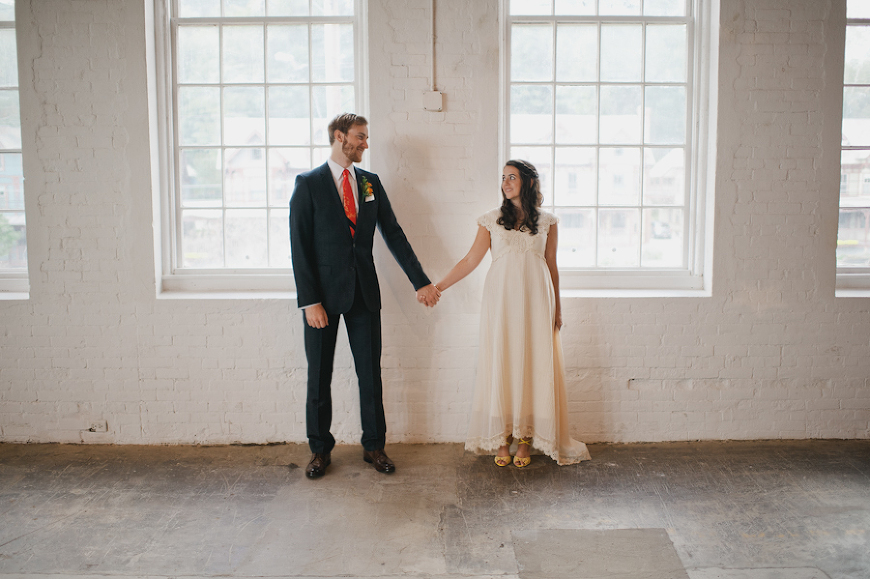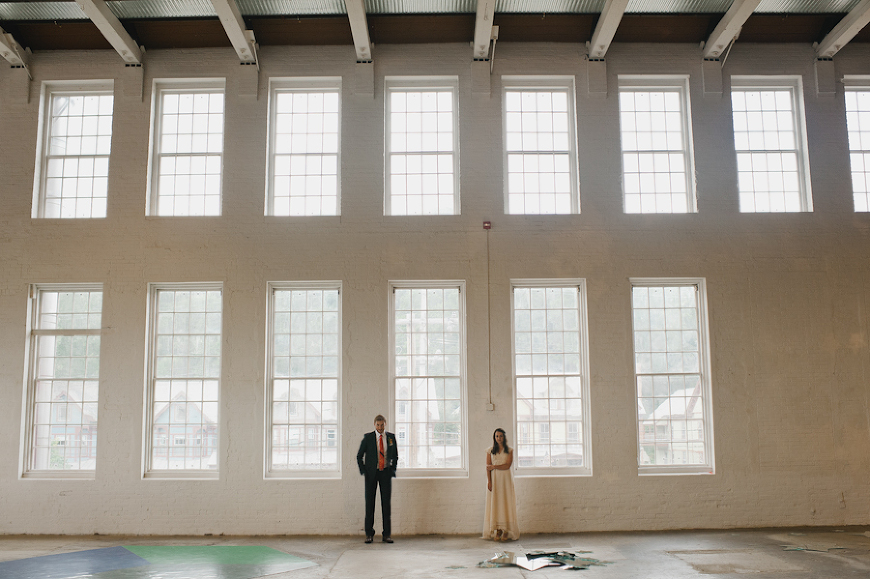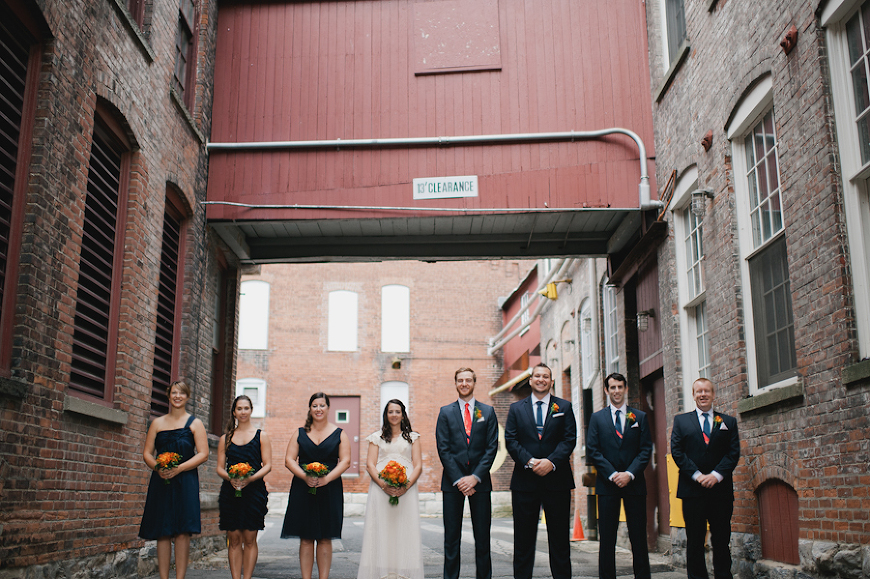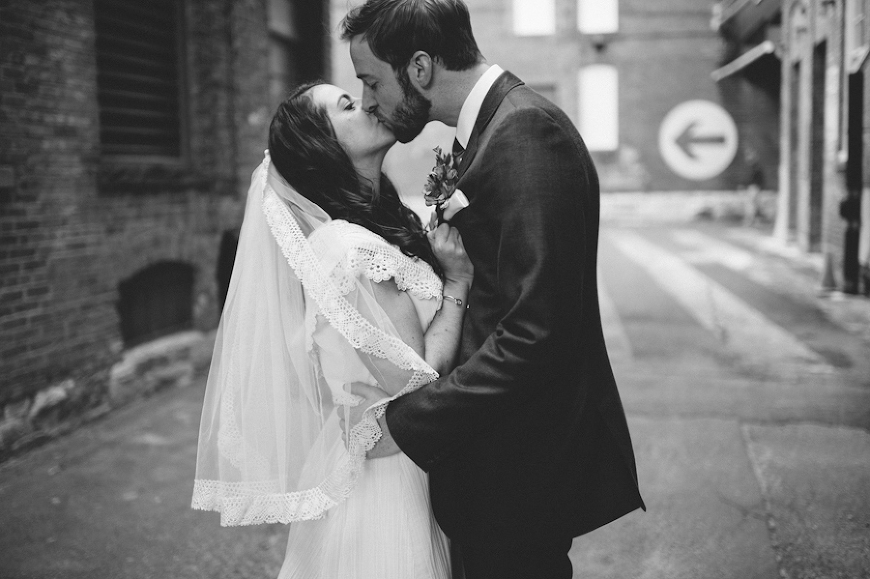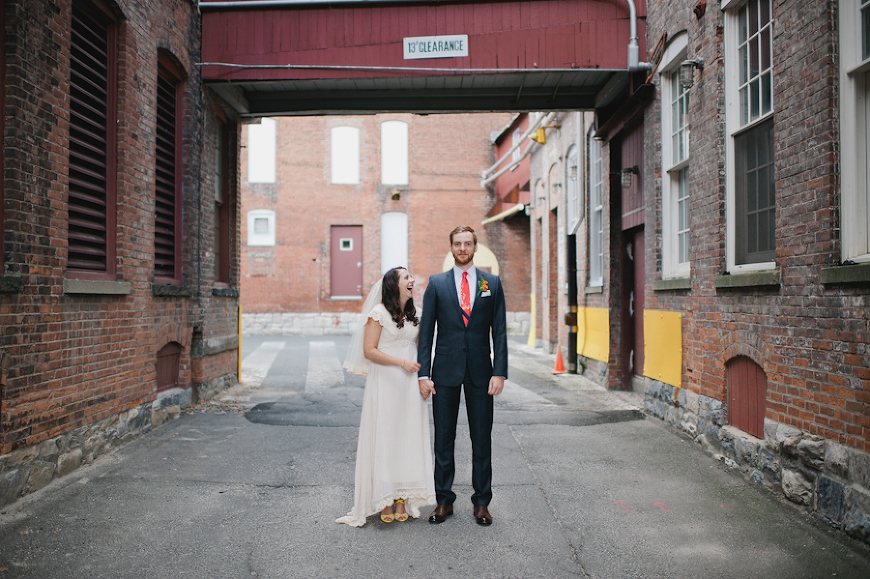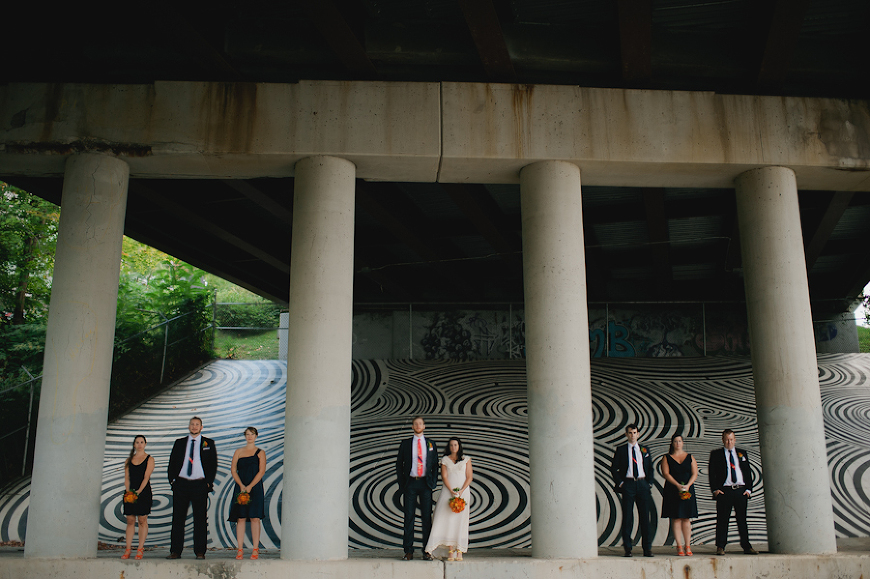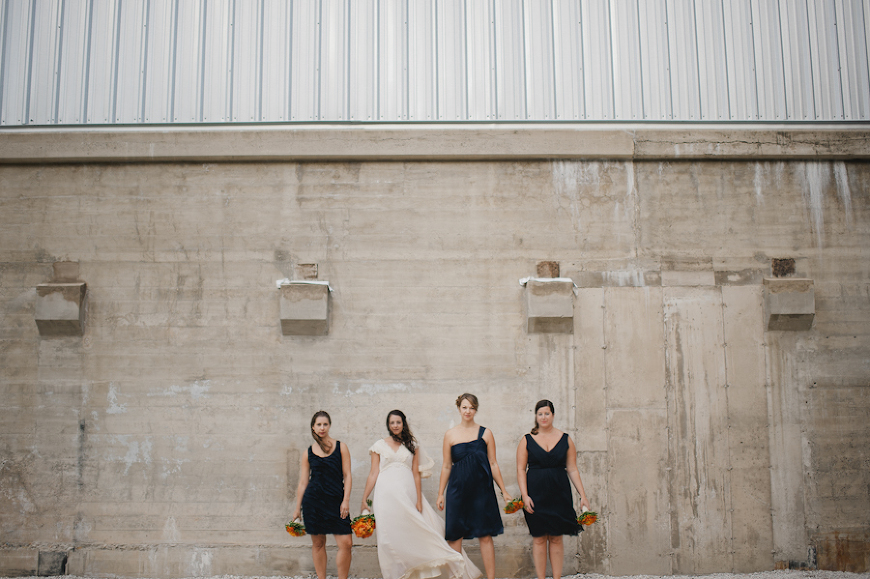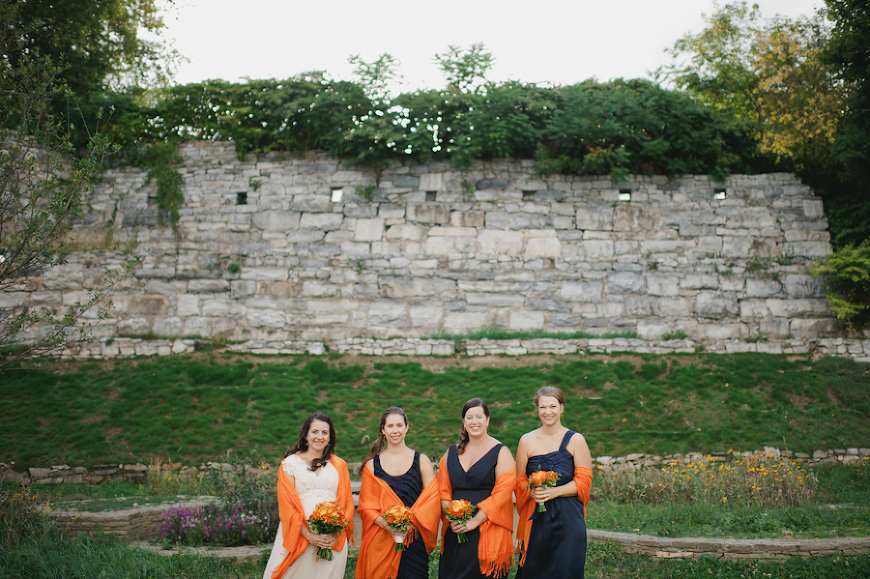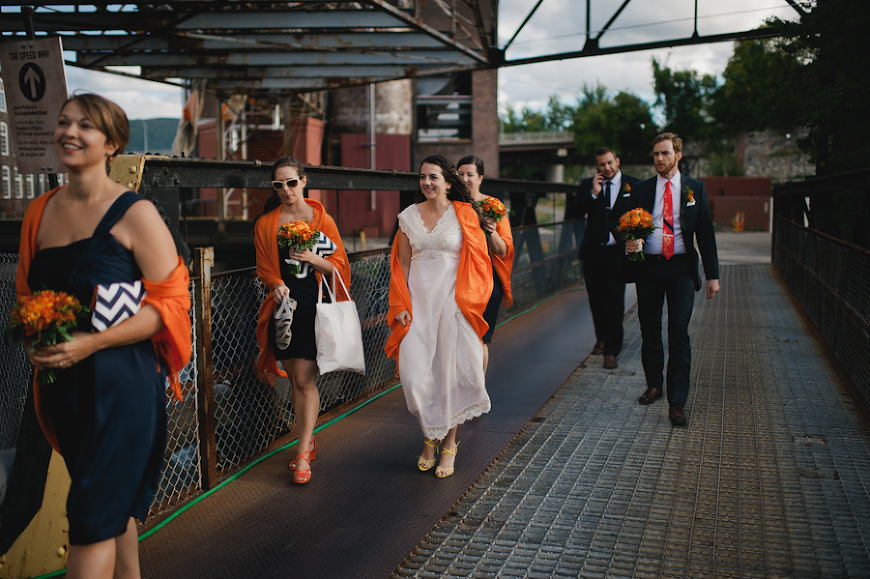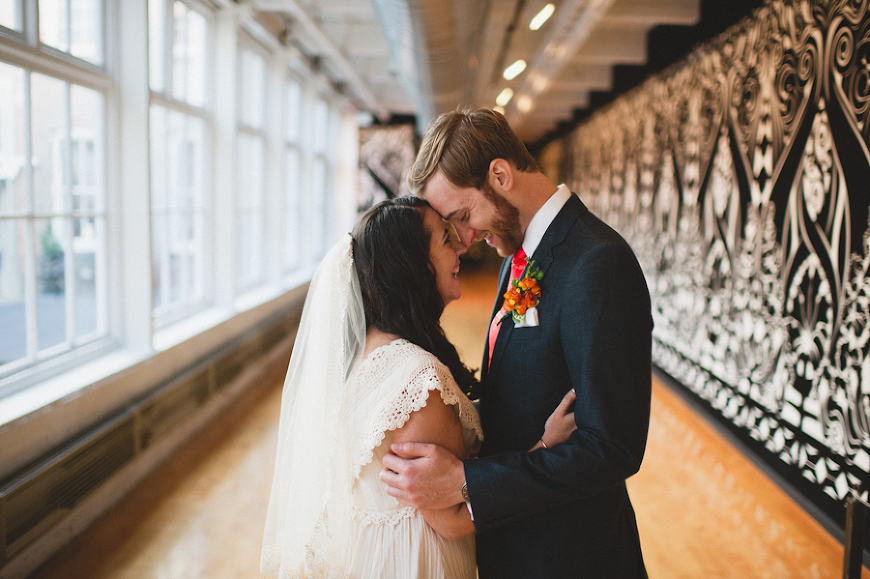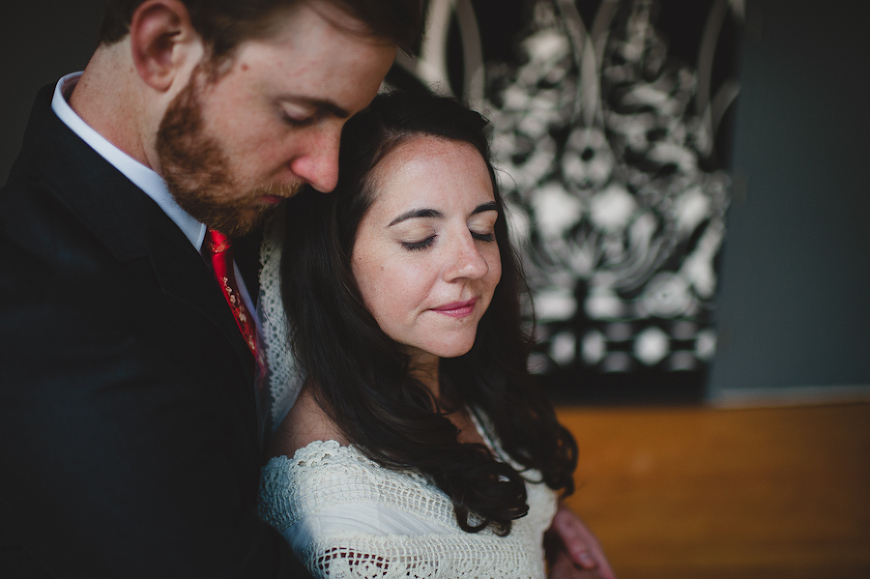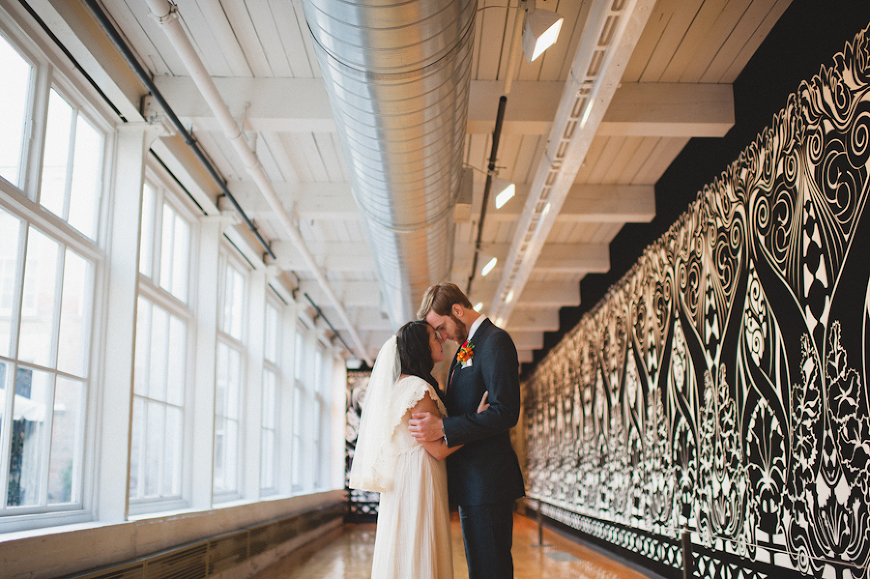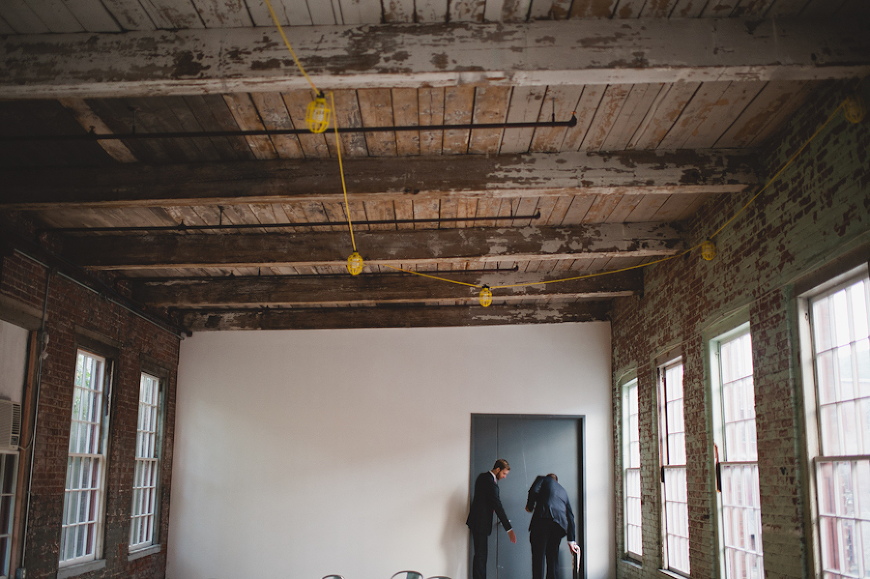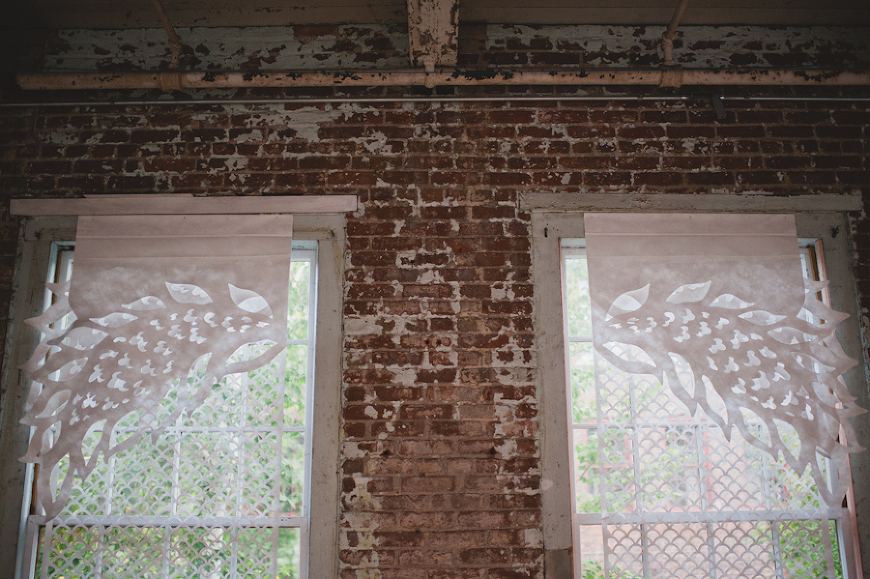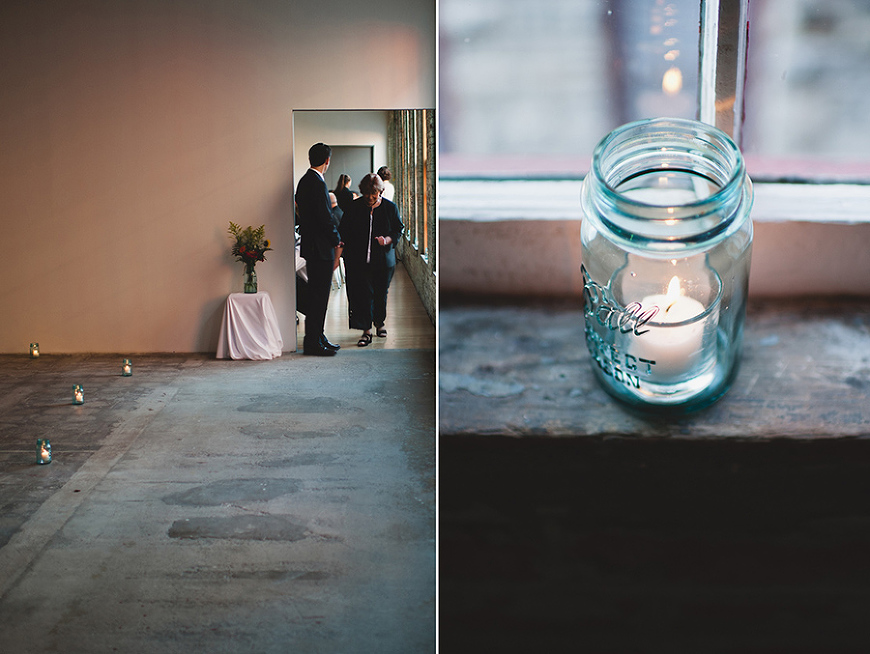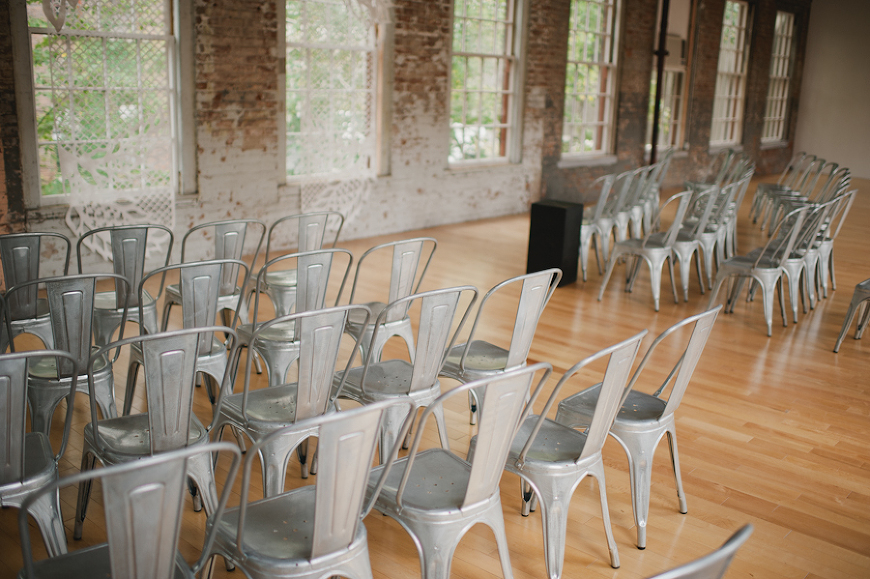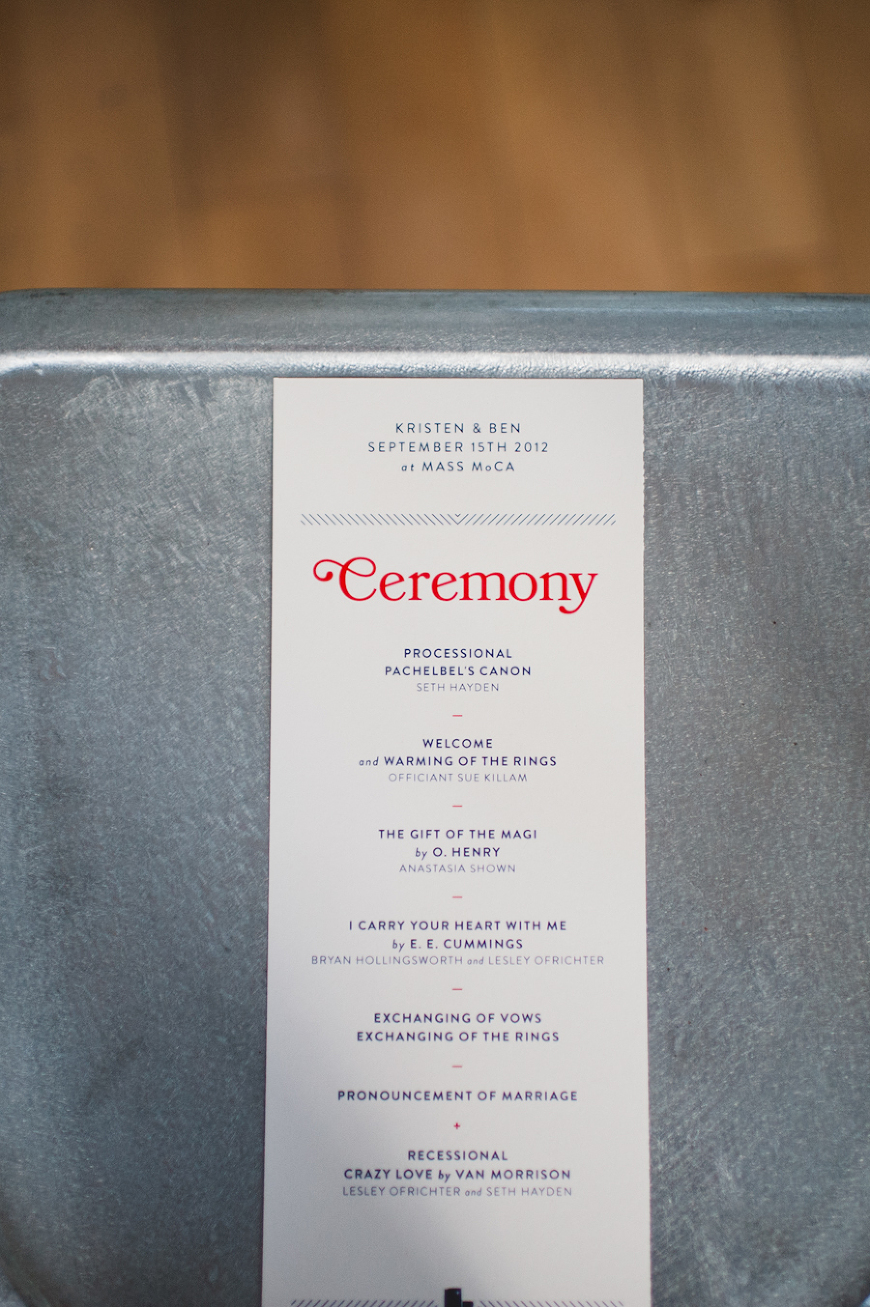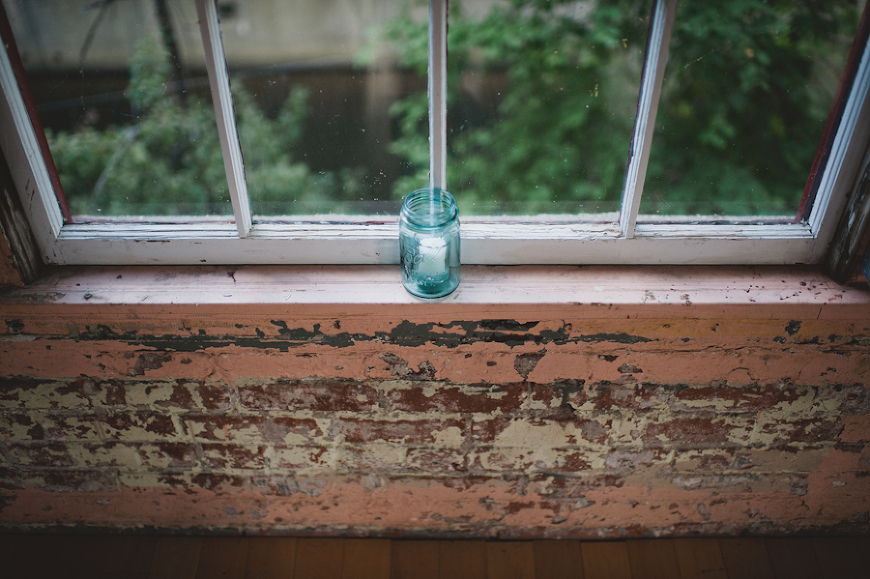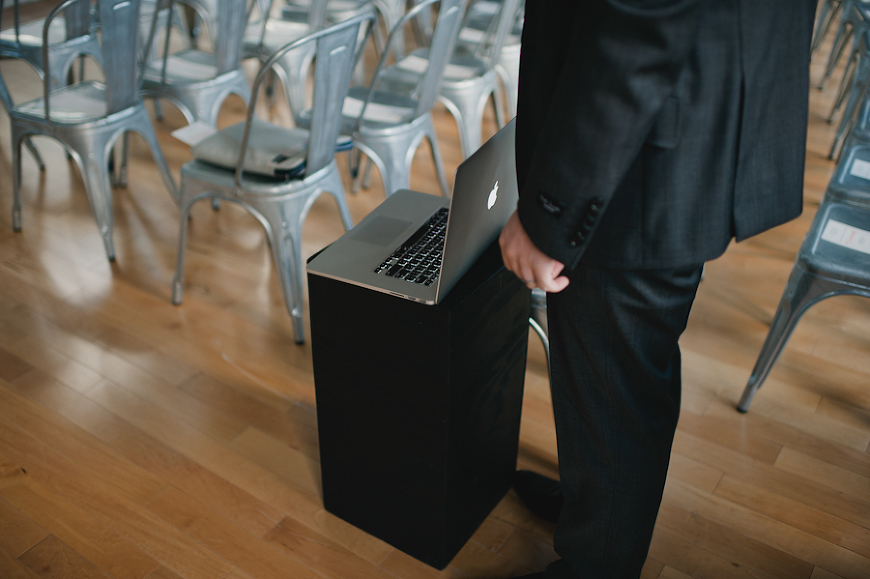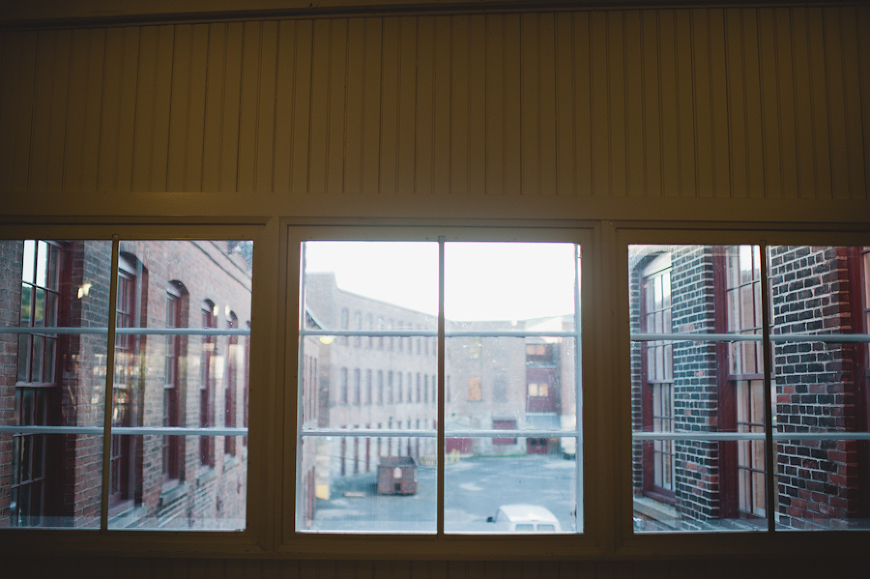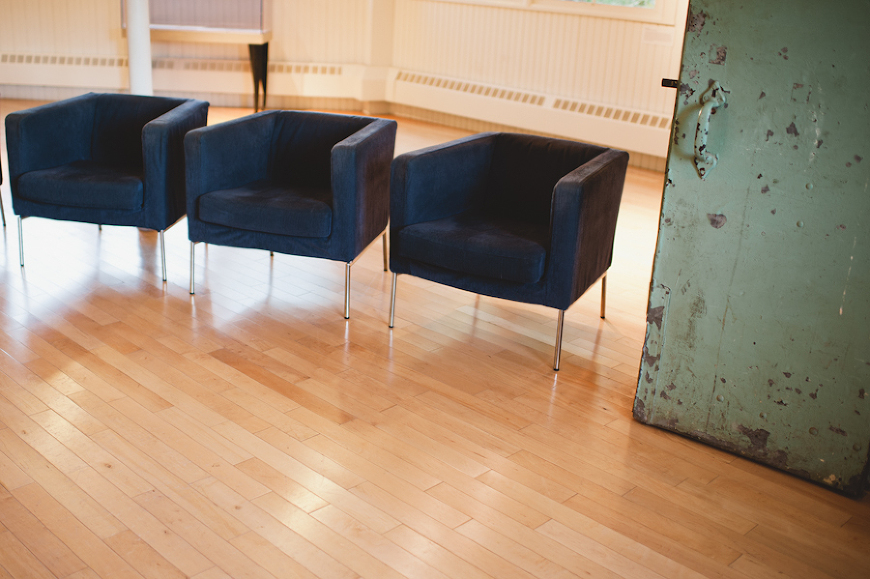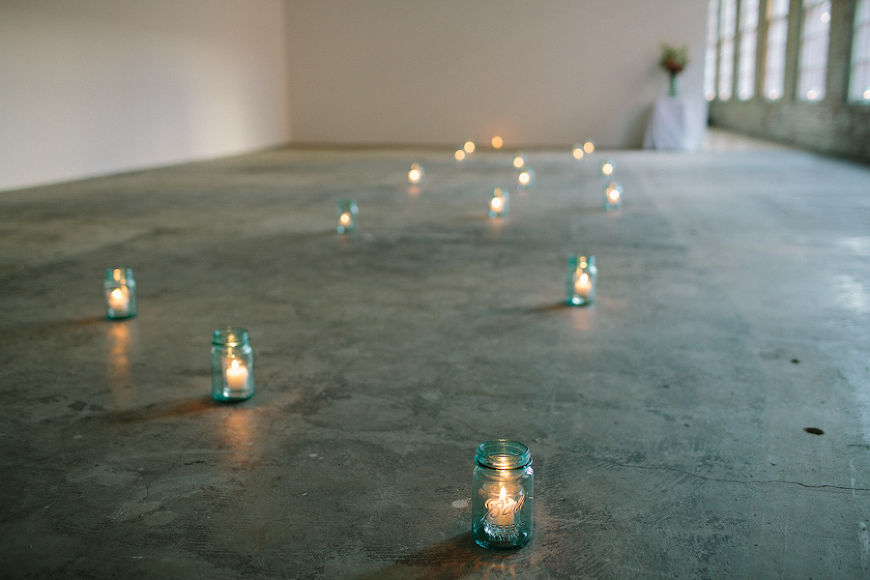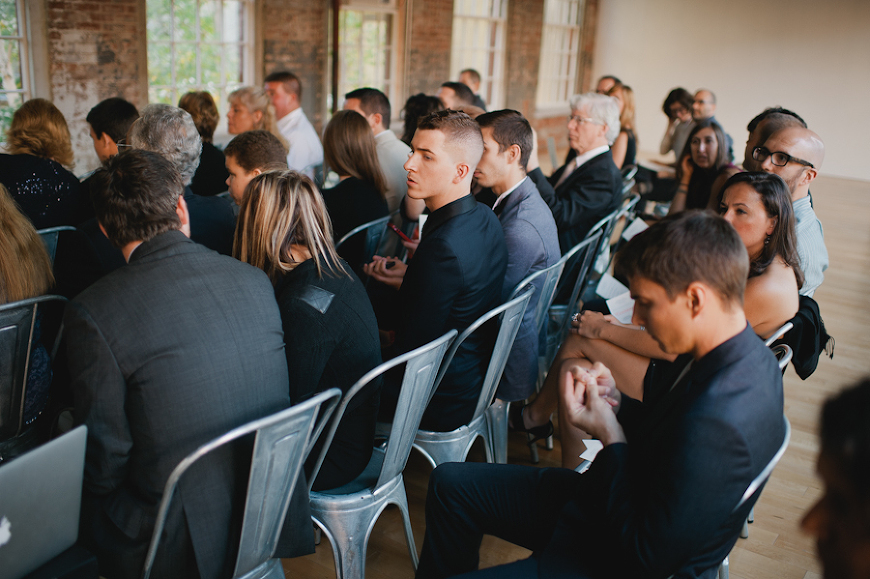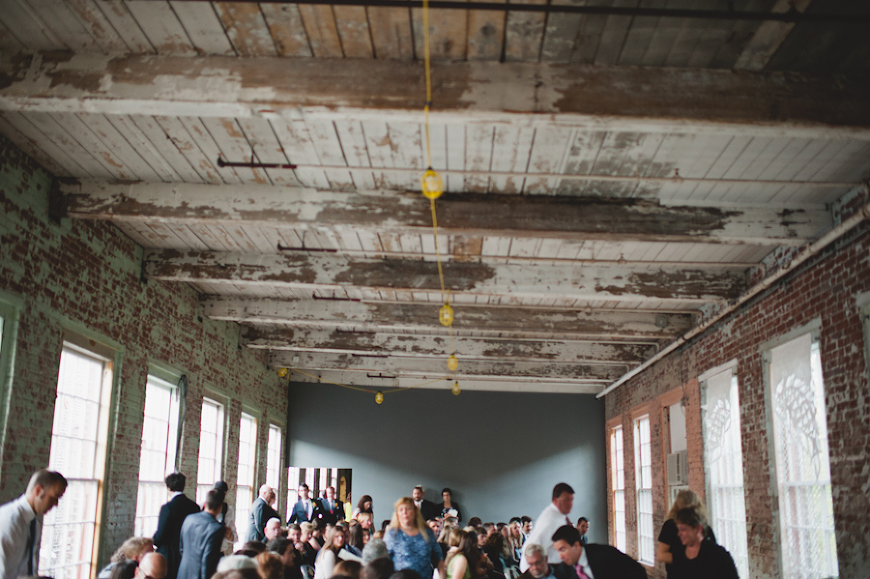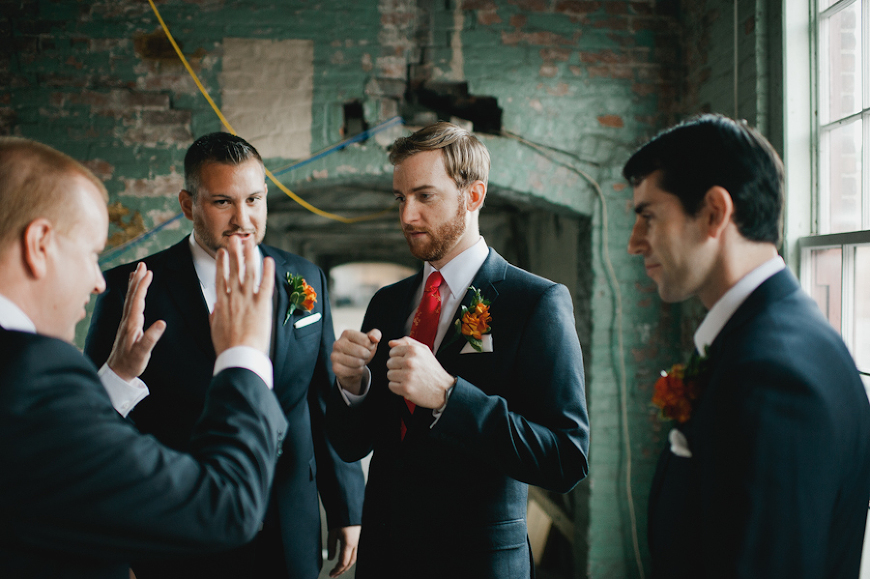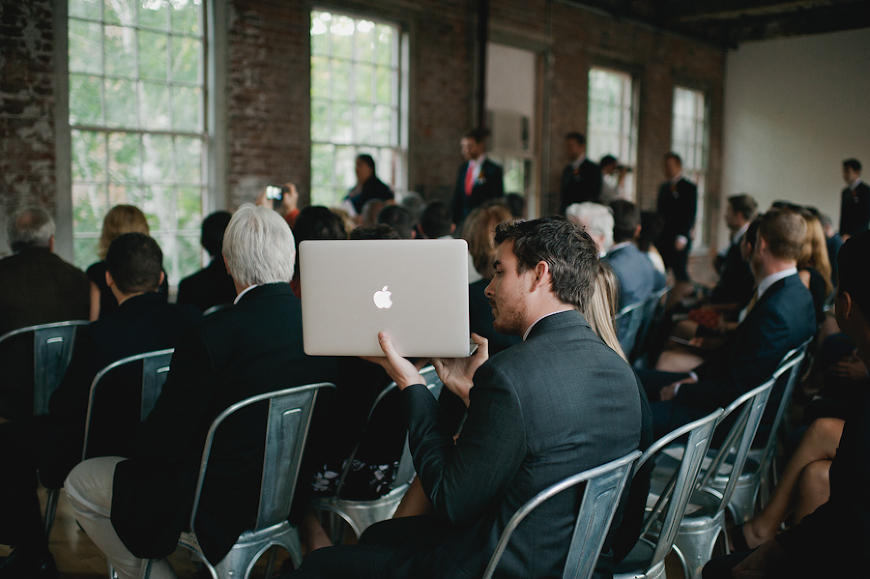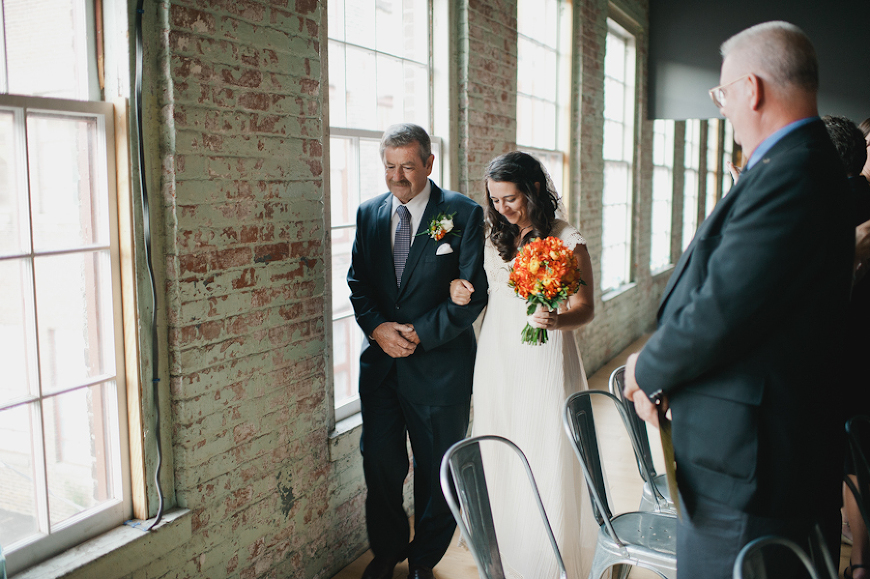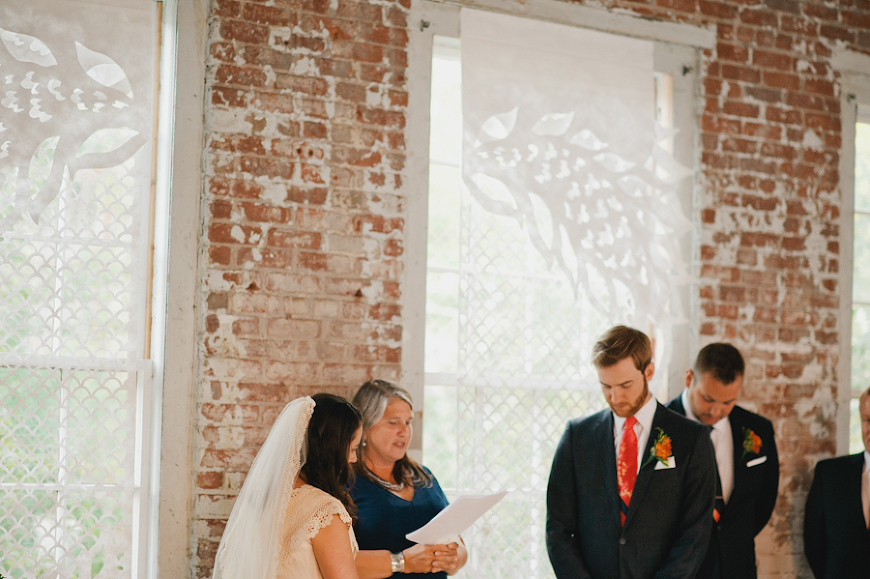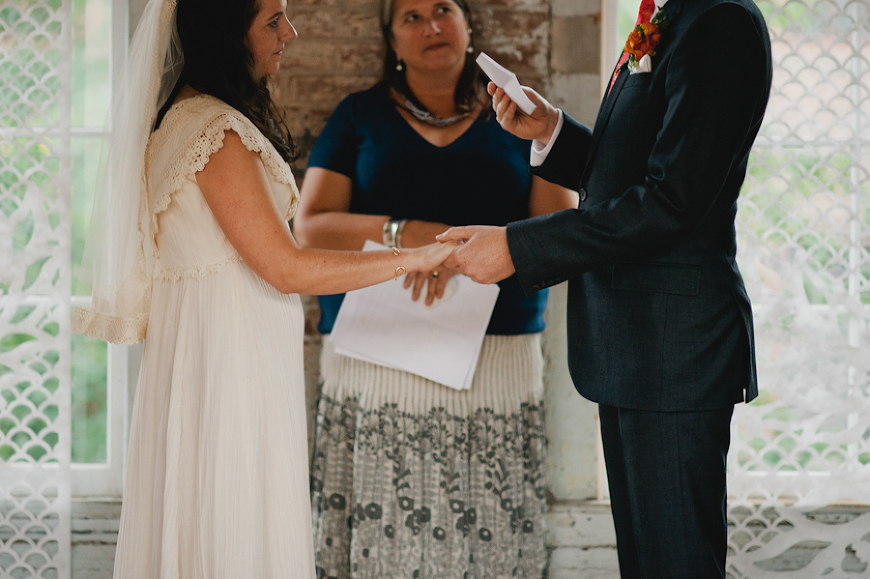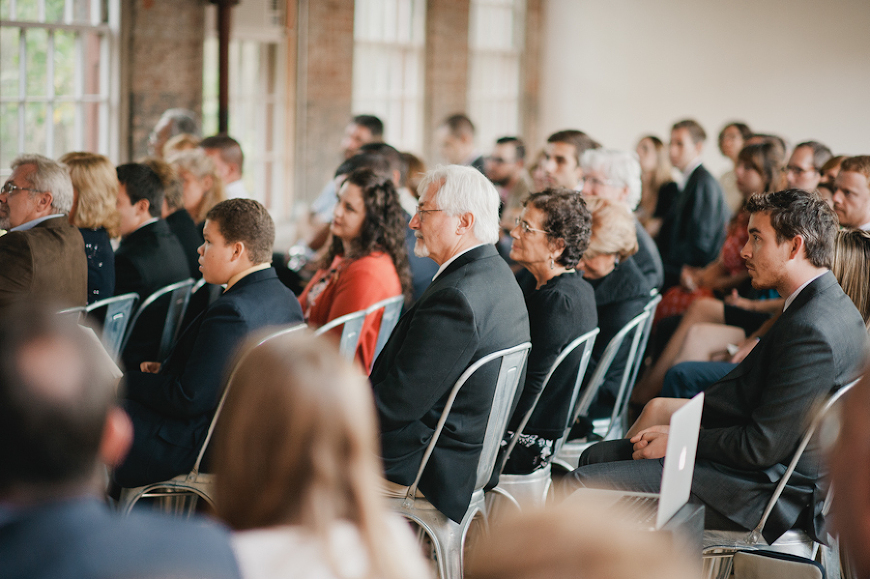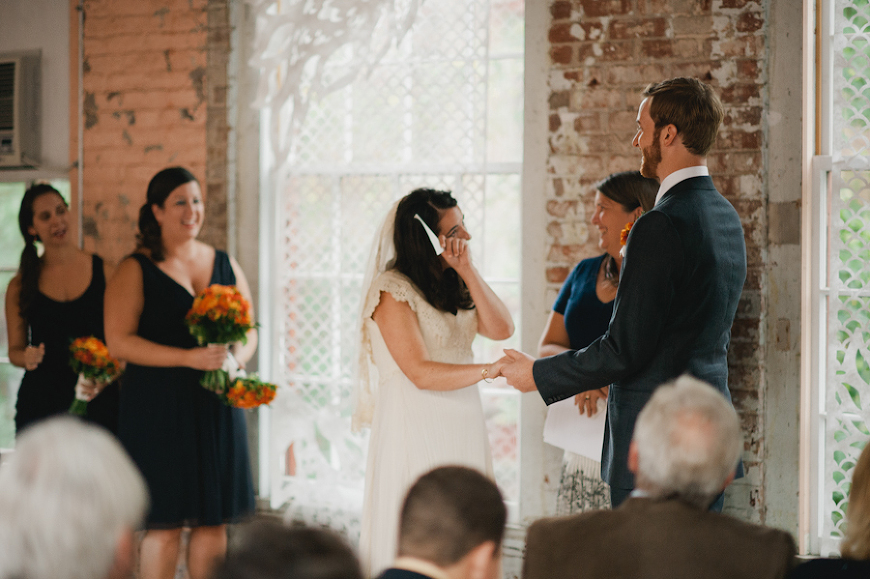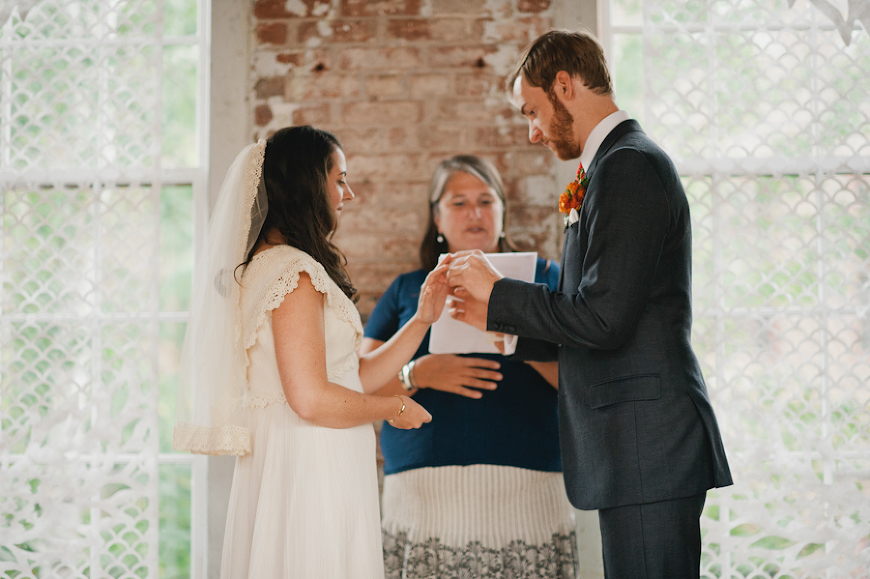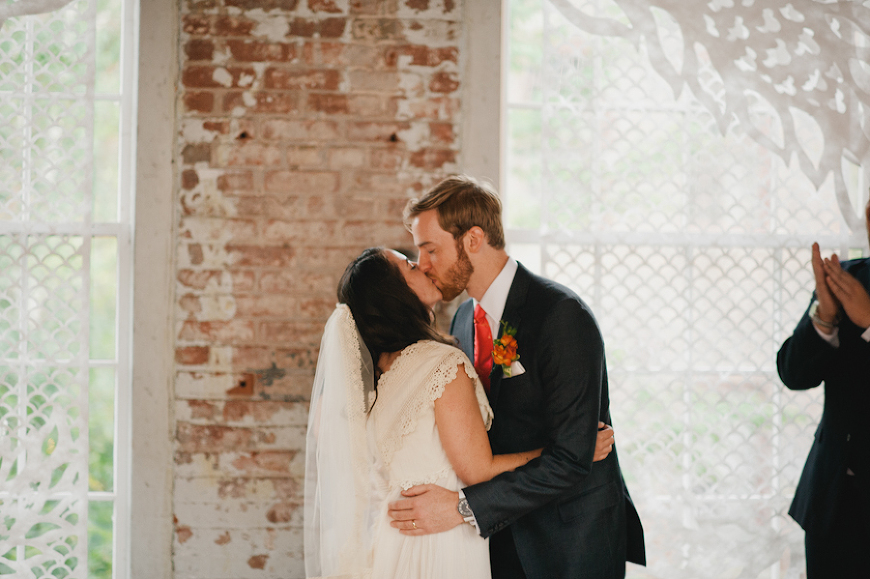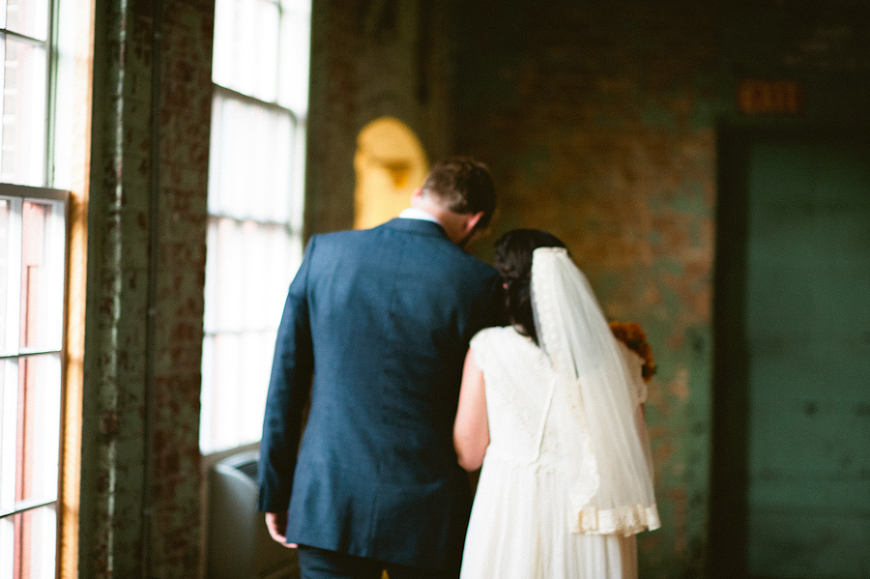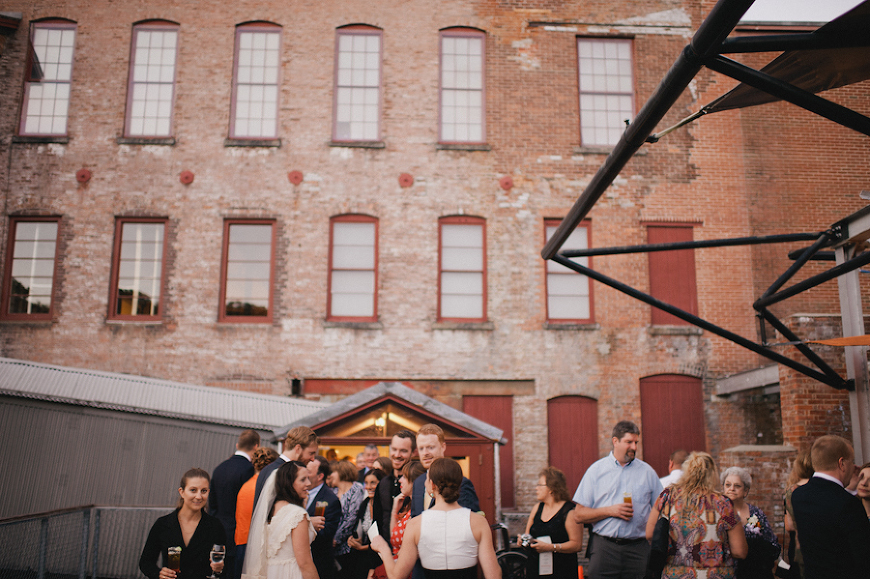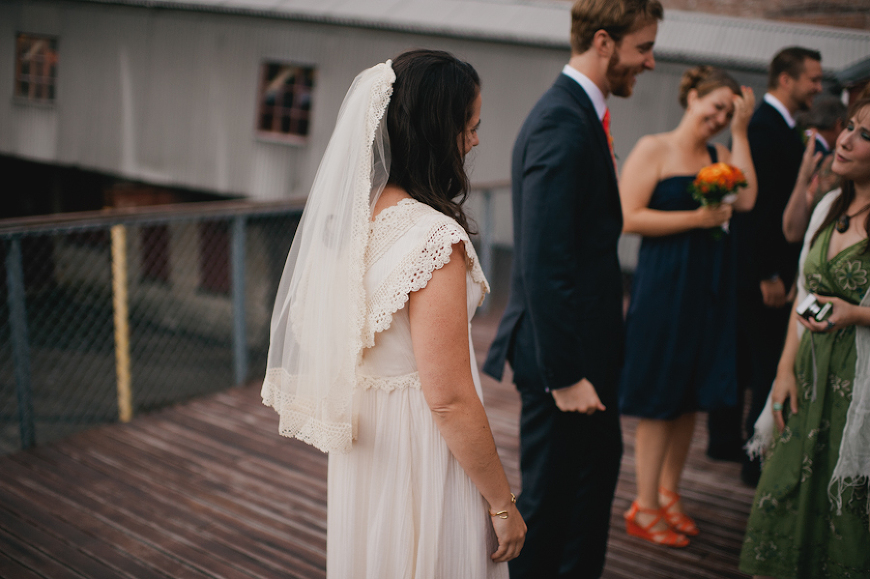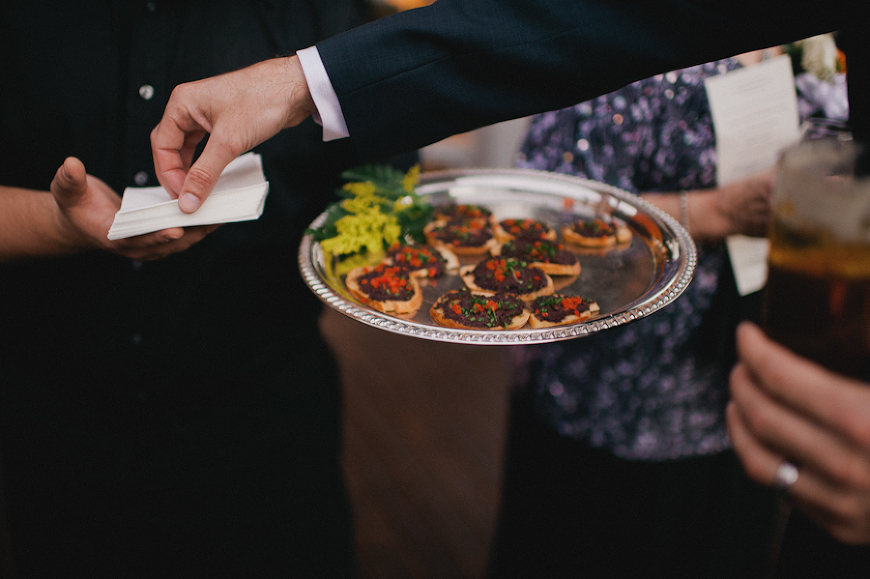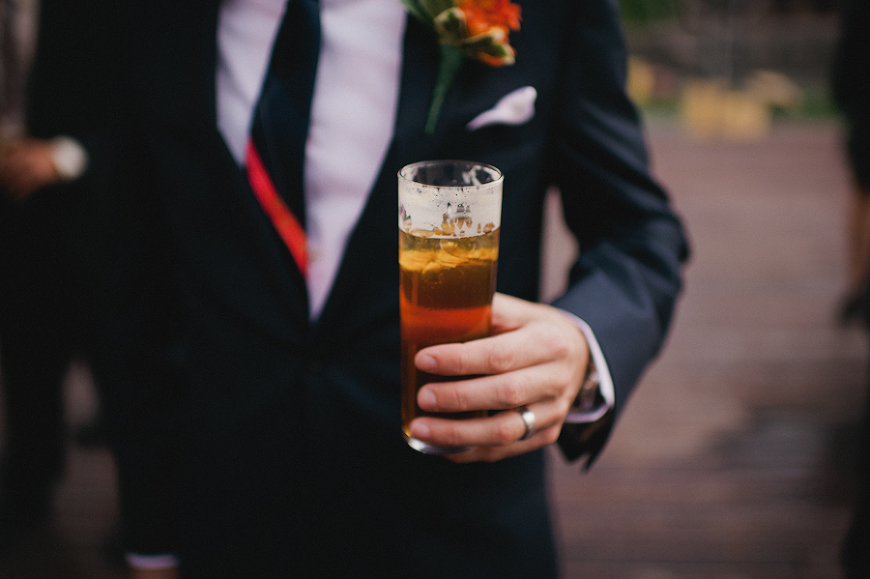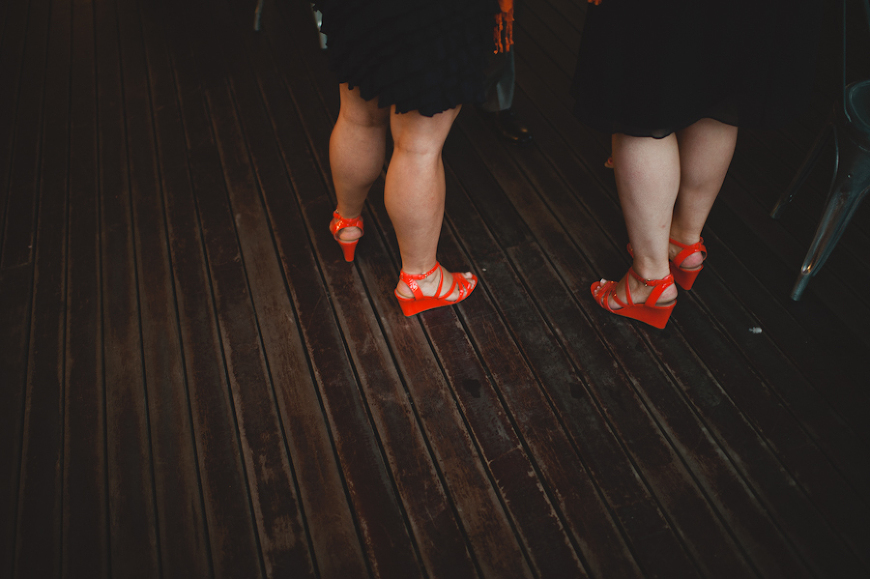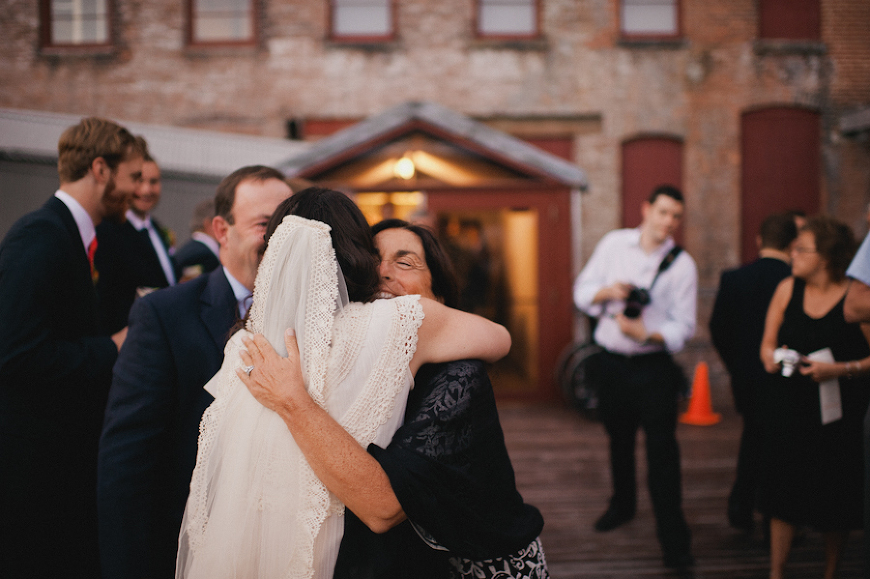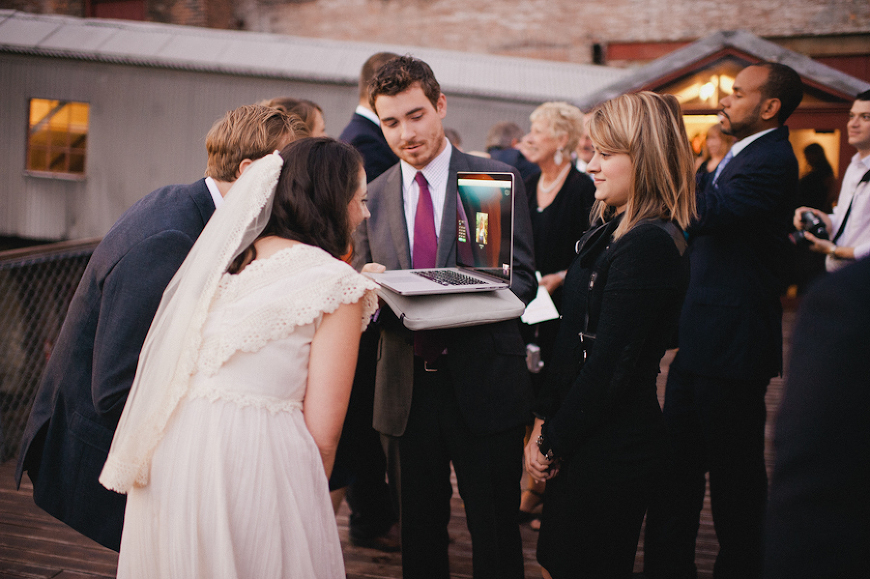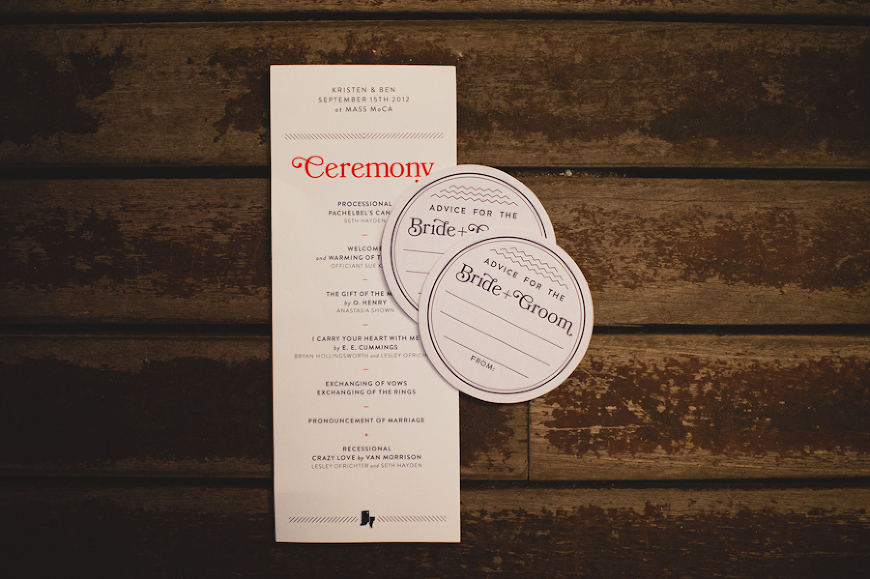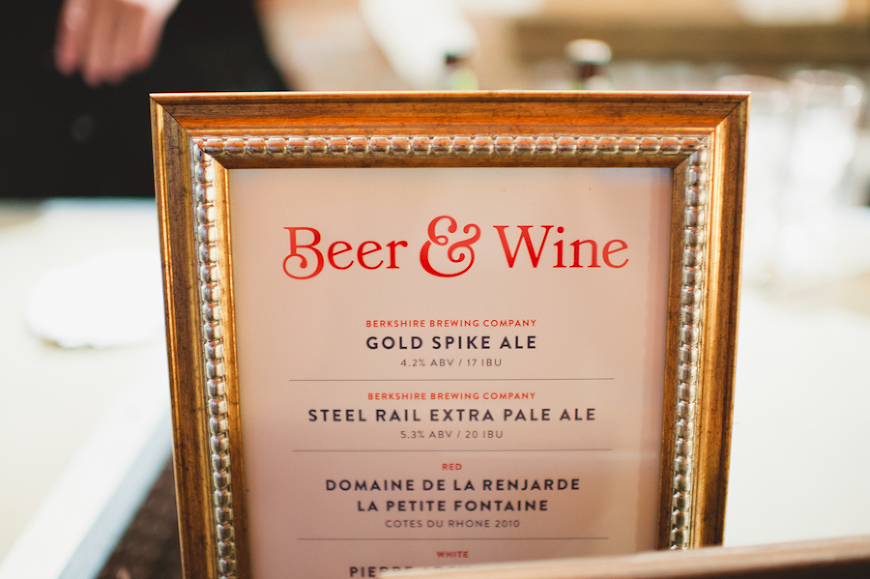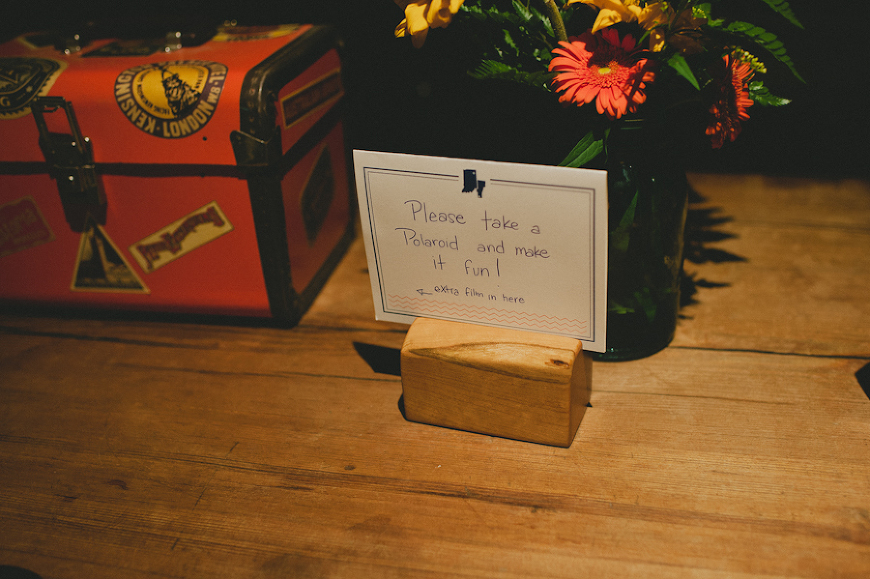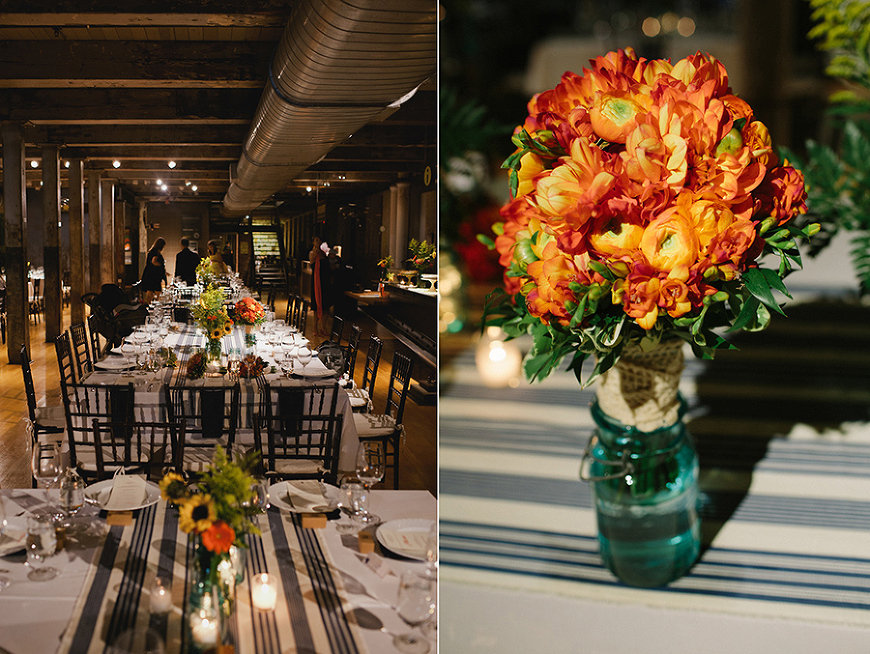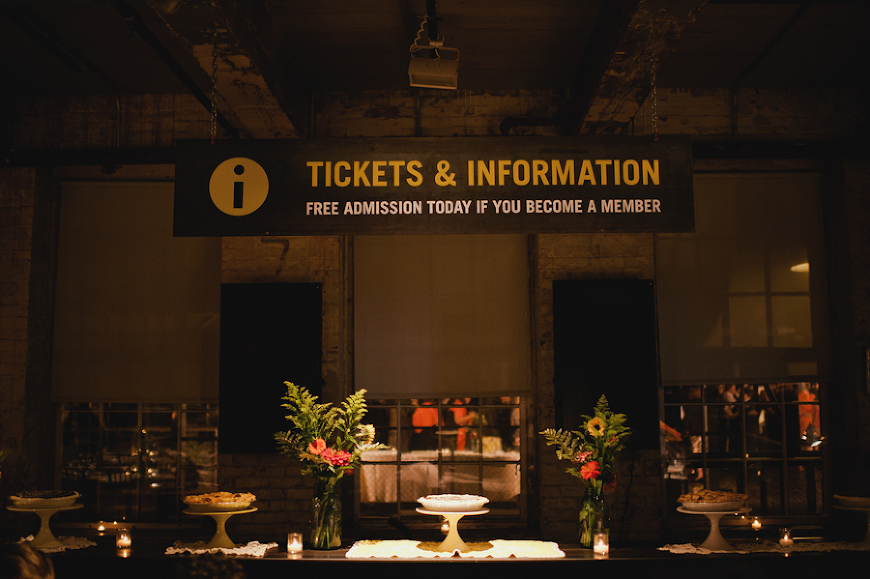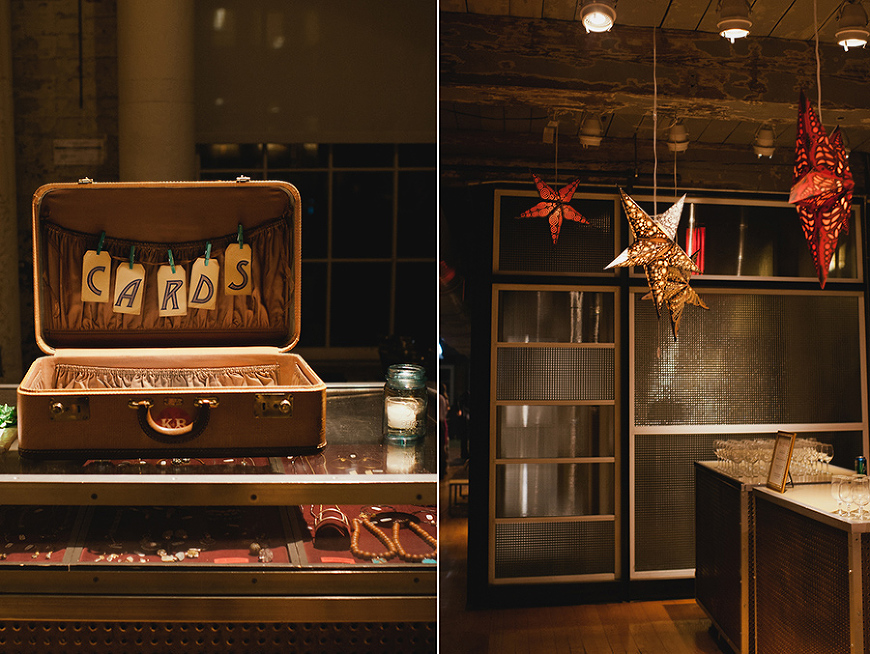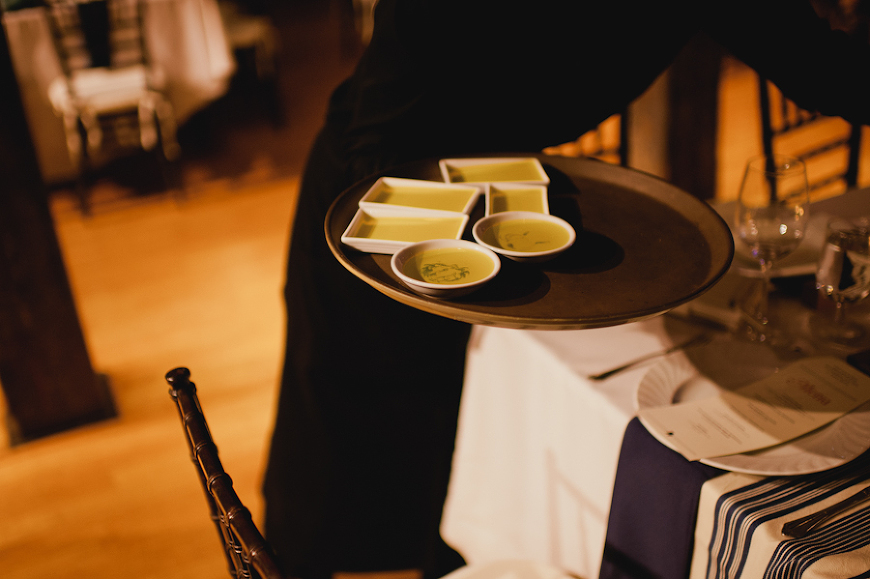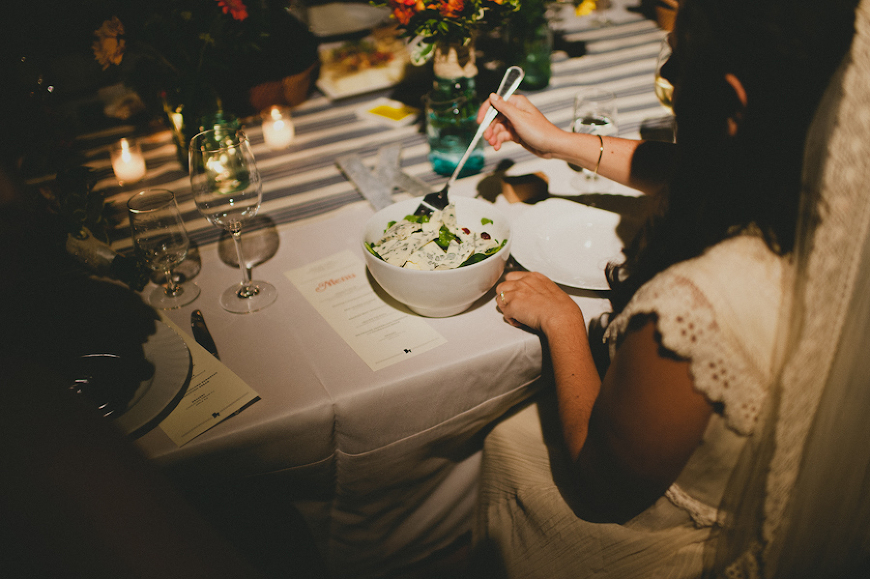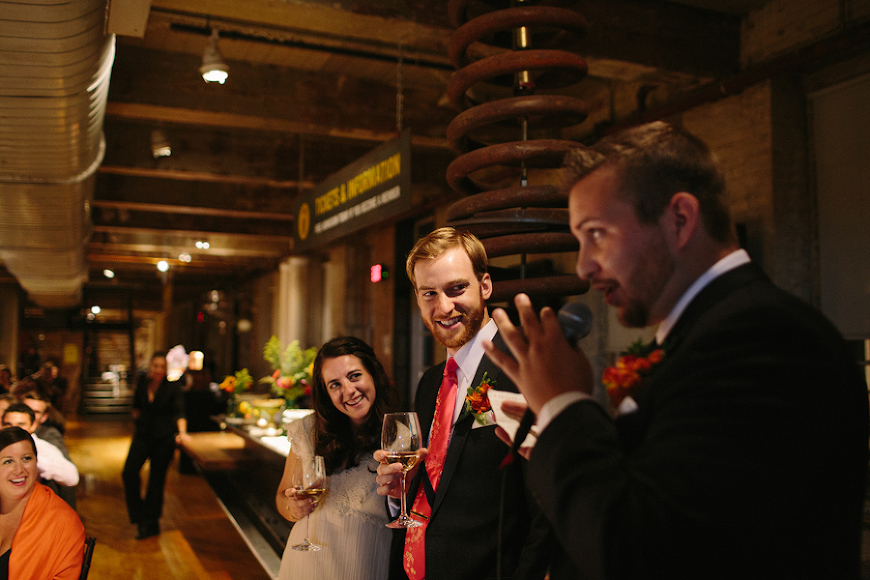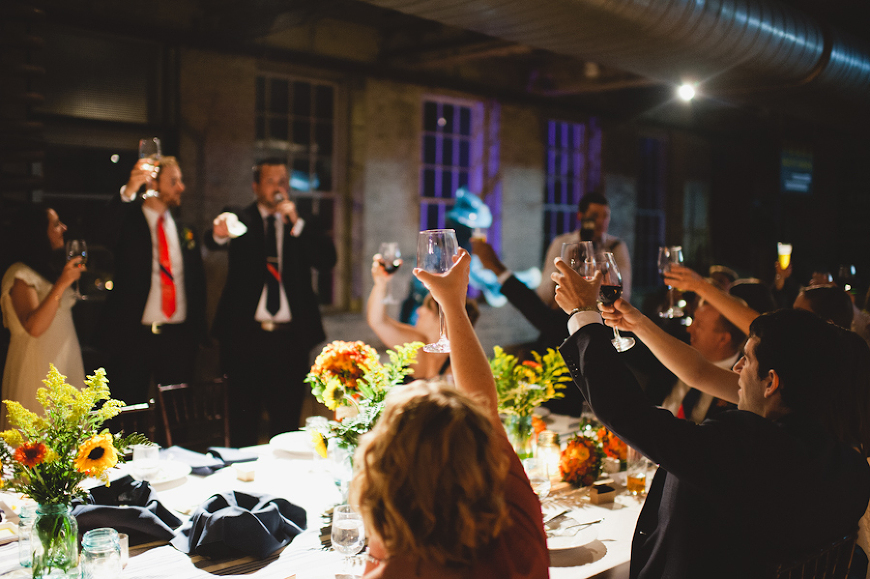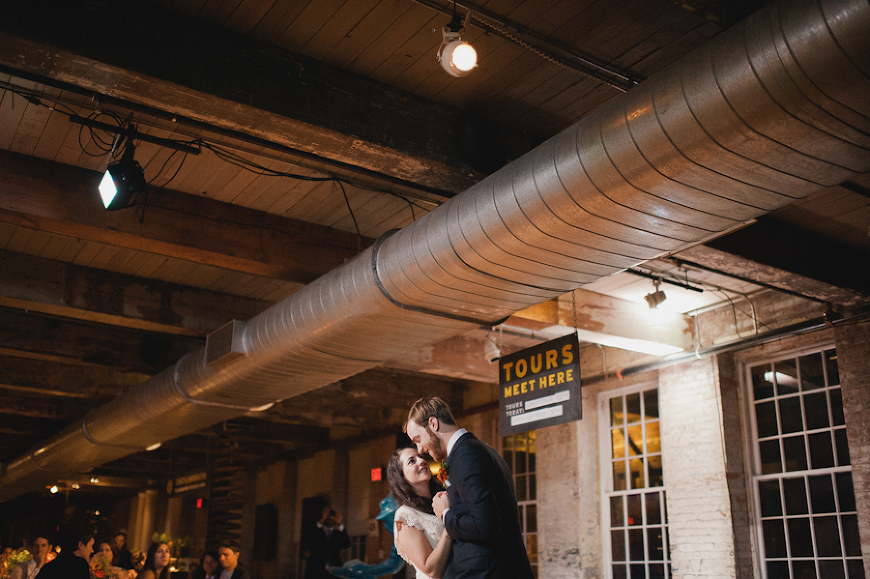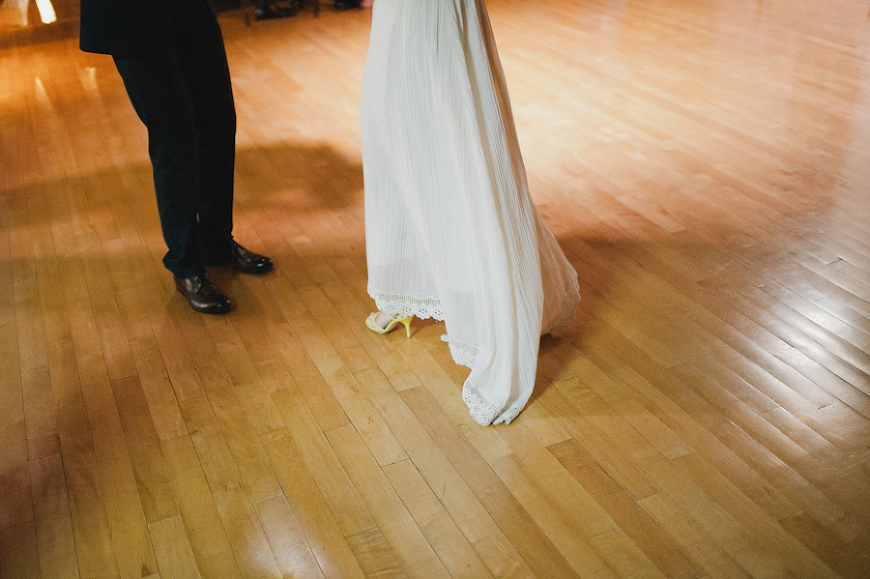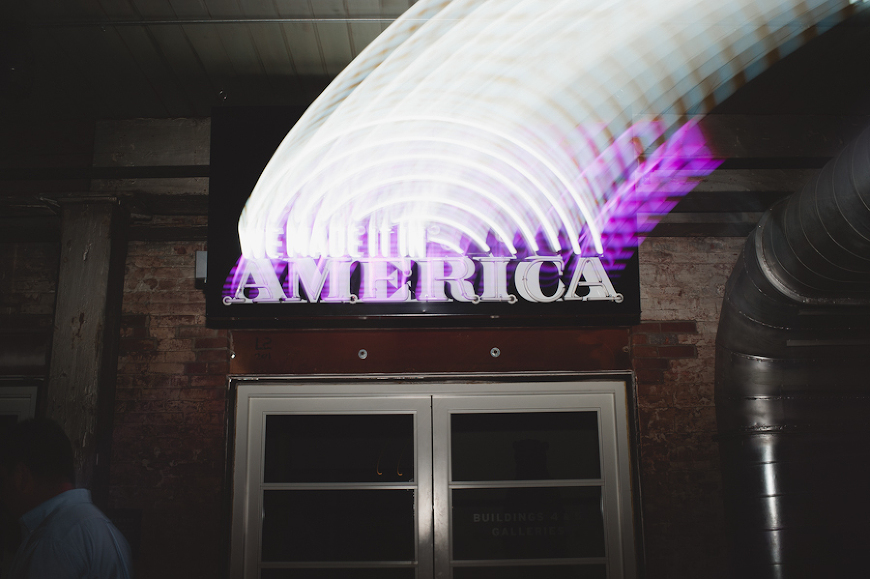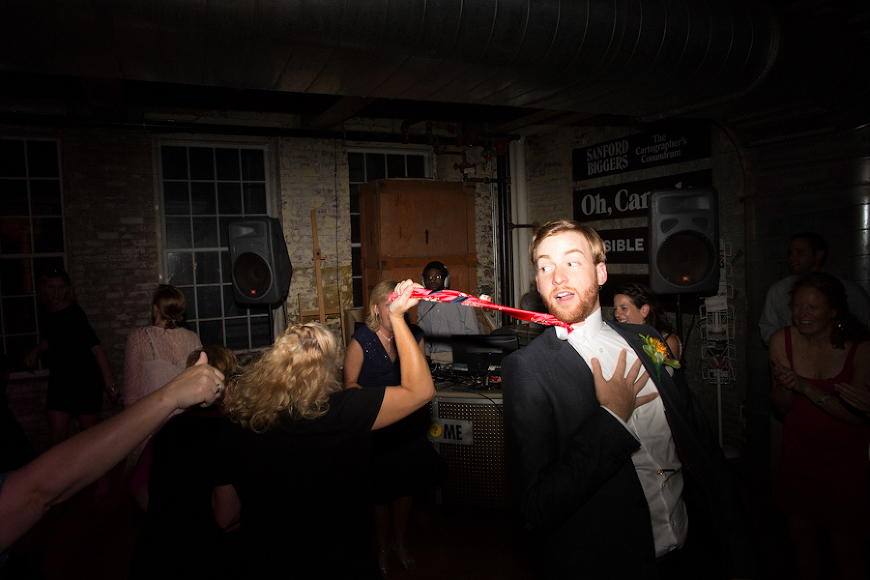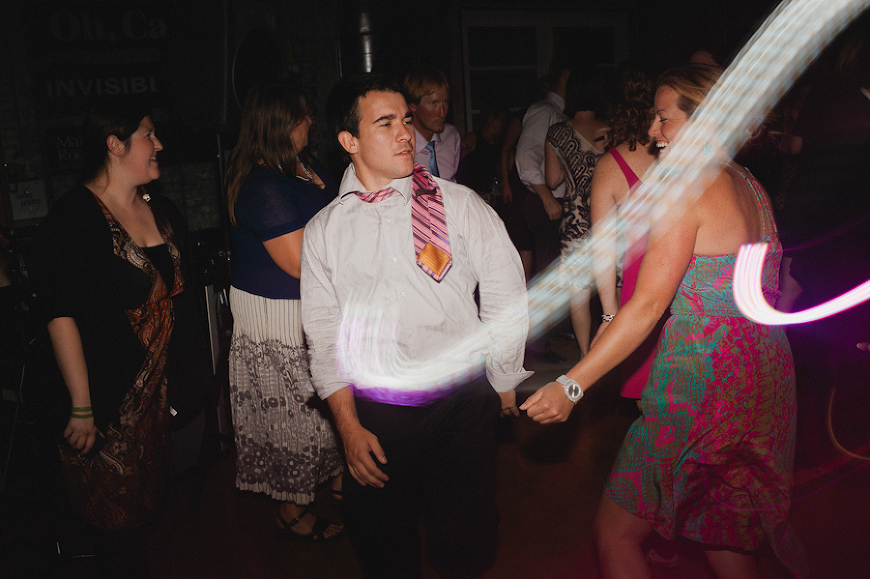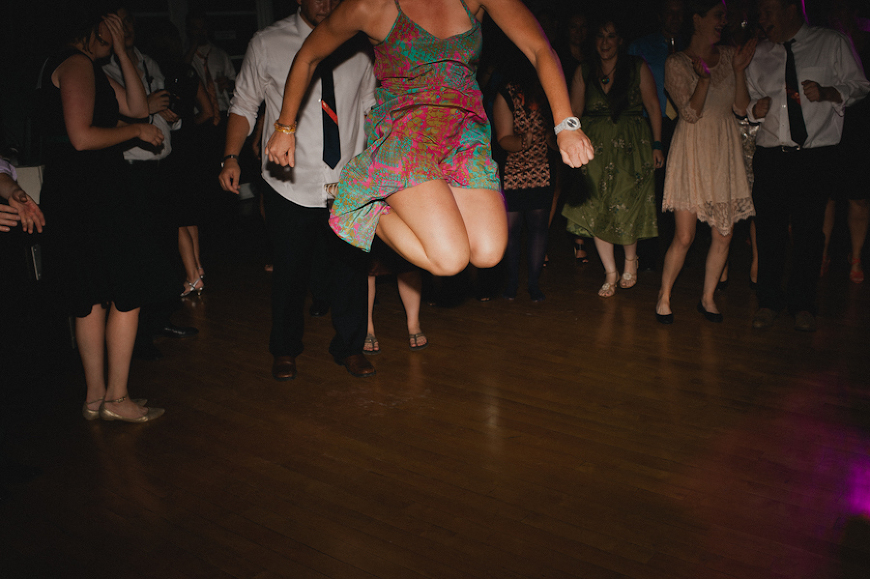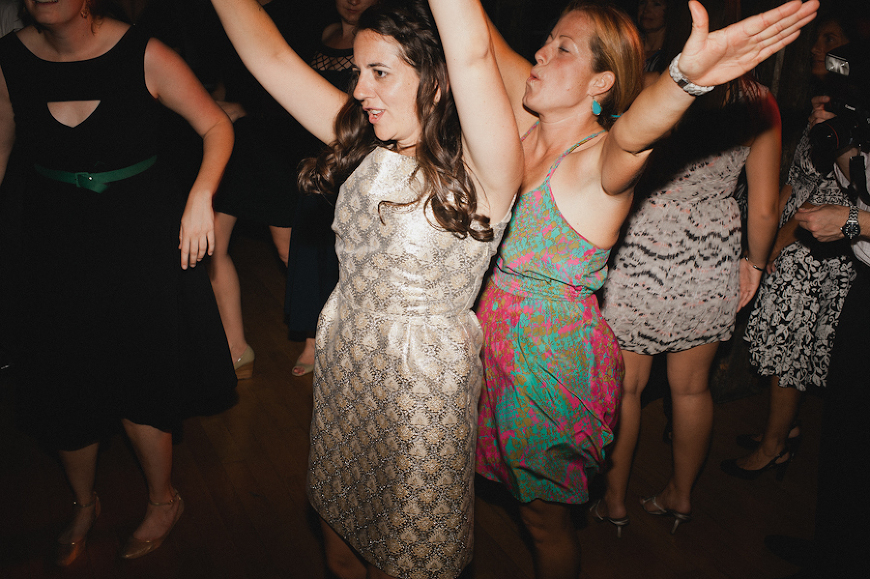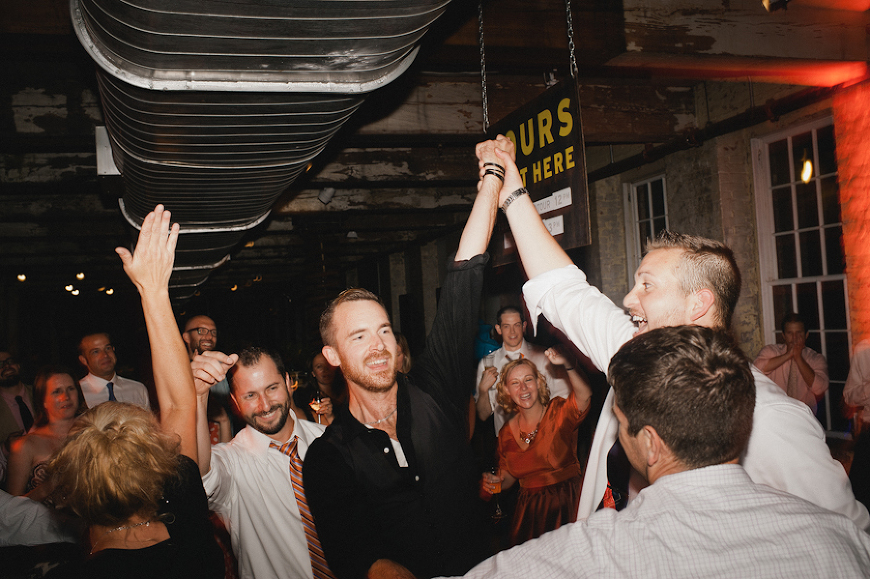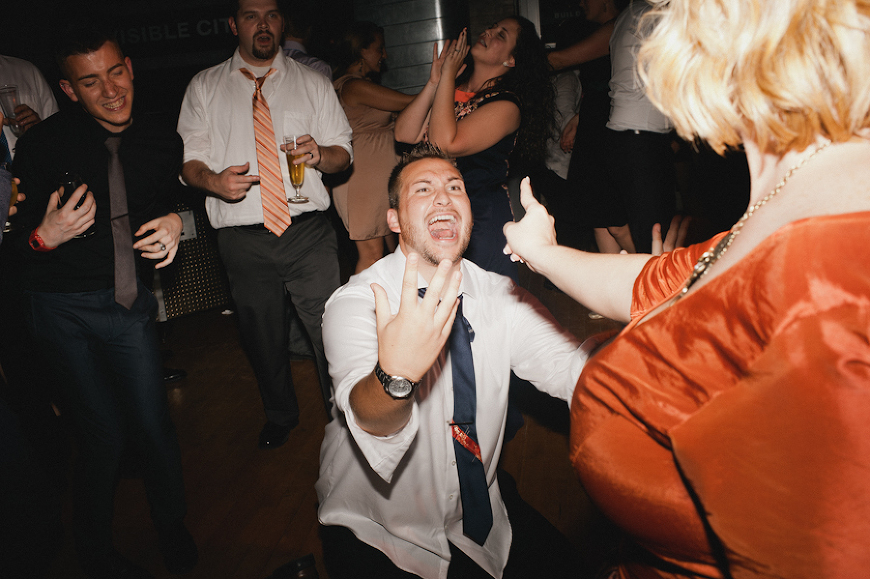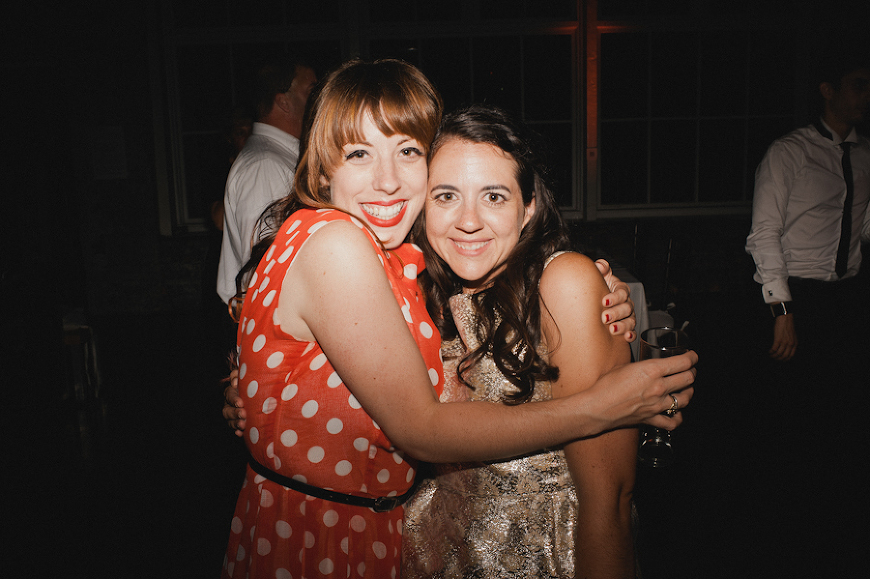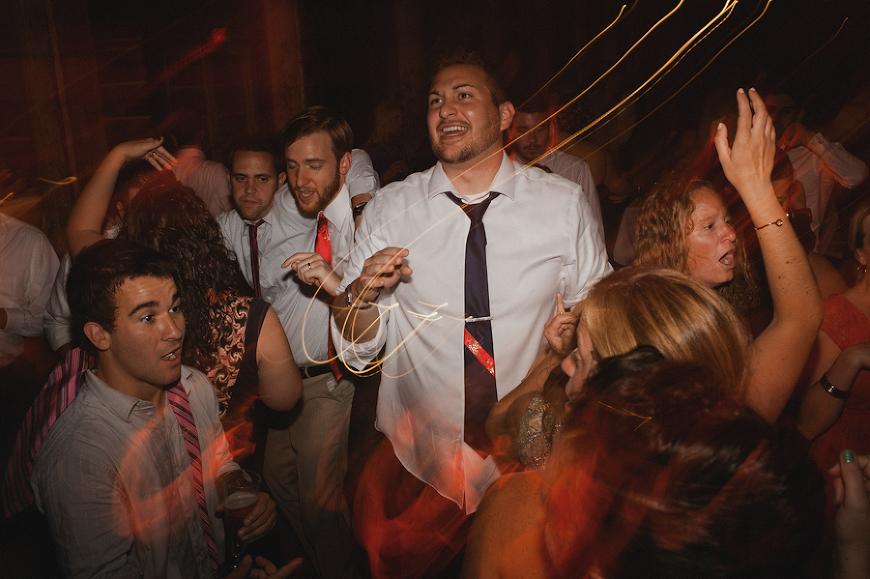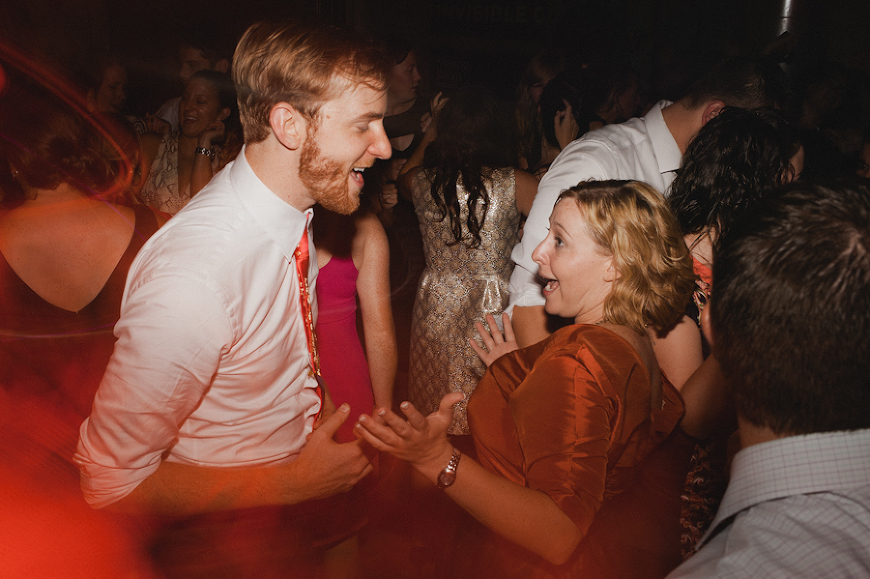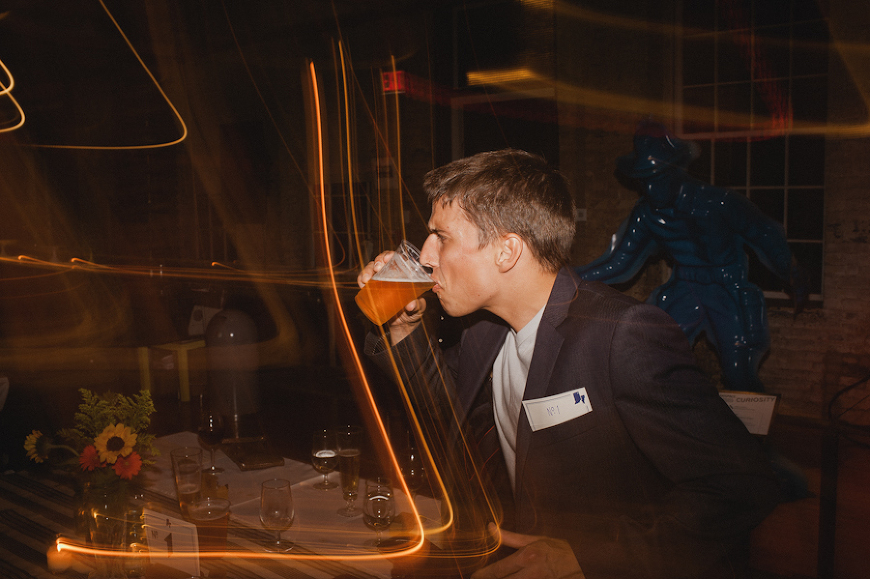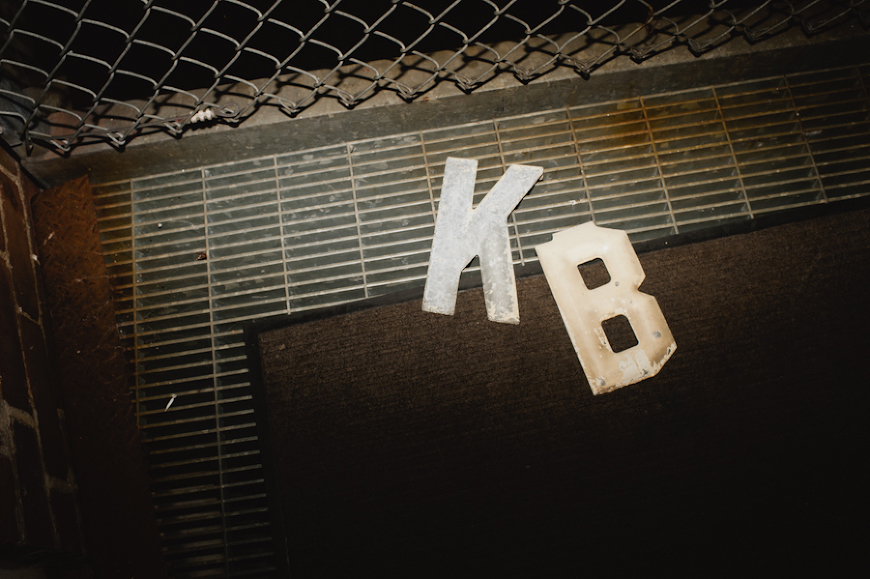 Venue: MASS MoCA, North Adams, MA // www.massmoca.org
Catering: Celisha Racicot for Gramercy Bistro, North Adams MA // www.gramercybistro.com
Flowers: The Flower Gallery, Adams MA // www.adamsmaflorist.com
Rings: Bario Neal, Philadelphia PA // bario-neal.com/bn/
Custom Ties and Dress Alteration: Frankie Four by Angela Holstrom, Seattle WA // www.frankiefour.com
Invitation & Collateral Design: Benjamin Shown, Seattle WA // www.benjamink.com
Hair and Makeup: InTouch Day Spa, Williamstown MA // intouchdayspa.com
Bride's Shoes: L.K. Bennet for BHLDN // www.bhldn.com
Reception Dress: Tara Jarmon // www.tarajarmon.com
Groom's Suit: Hugo Boss // Nordstrom.com
Dedicated to Ben's parents who unfortunately couldn't be there on the wedding day, but were definitely there via Skype (see that laptop floating around?)…so glad they could join us in spirit!