These next few months will be very precious to me as a designer. I get to work side by side with my twin sister helping her visually create one of the most important days in our lives. I say ours lives because no matter how far away we may be, or in different points in our life, her life will always effect mine. It will always create a ripple through mine, and it's so exciting to get to do this with her. Of all the things we share, it's still fascinating to me to see how unique our tastes are. I can't just design anything I want. Cami has a true vision for her wedding and it's pretty awesome  to consider my sister as a client…although us goofing off while working makes her the farthest thing from. I've loved being able to watch Cami and Alec grow together in the last 3+ years and I'm ecstatic to play such a big role in the way their wedding day unfolds. To begin, a little taste of Cami's Save the Dates.
A custom designed stamp + some shipping tags, and we've got a vintage-y touch that's unique to Cami + Alec. Enjoy!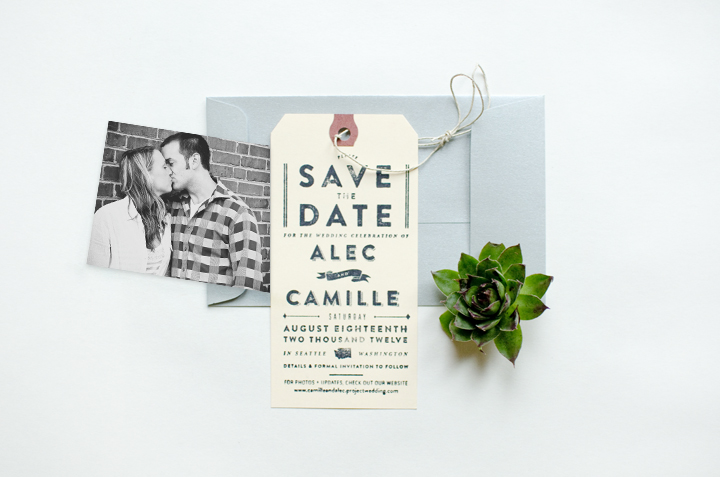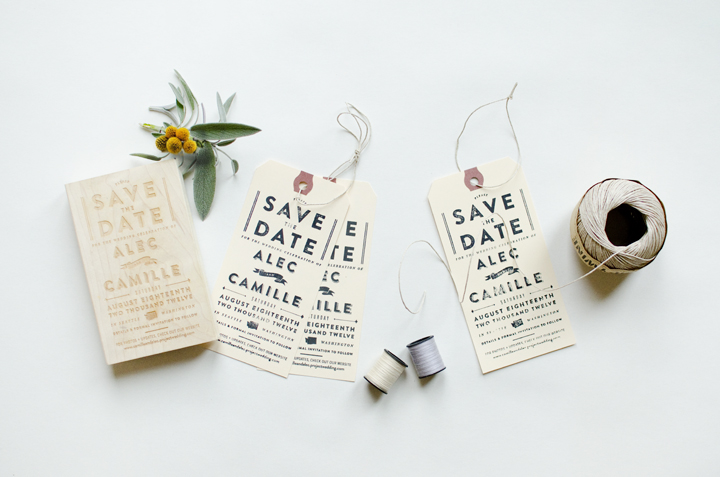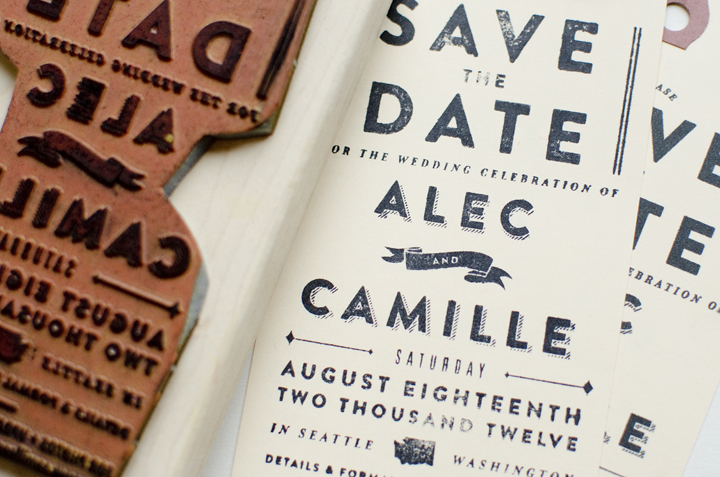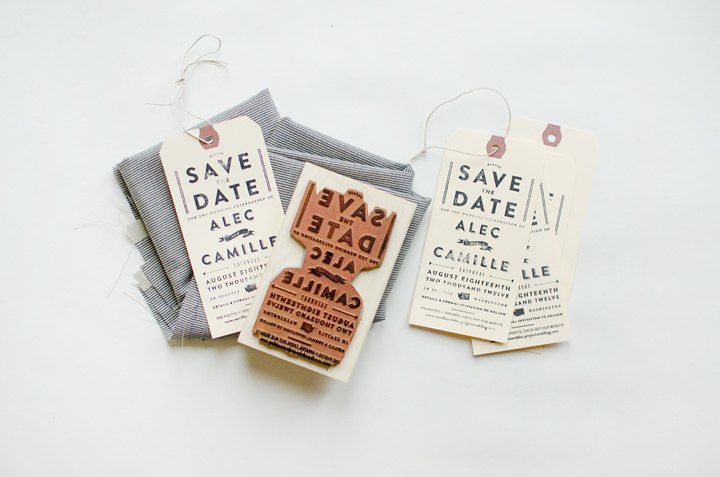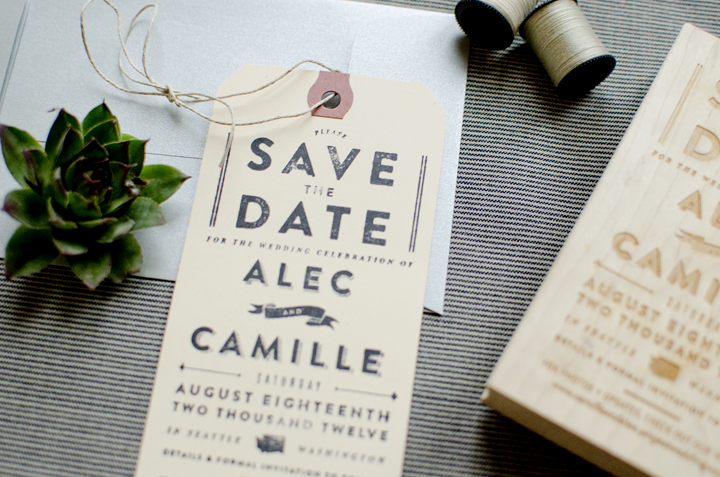 Rubber Stamps were ordered from rubberstamps.net (so fast and cheap it's silly)
Shipping tags were ordered here, from this lovely Etsy seller.