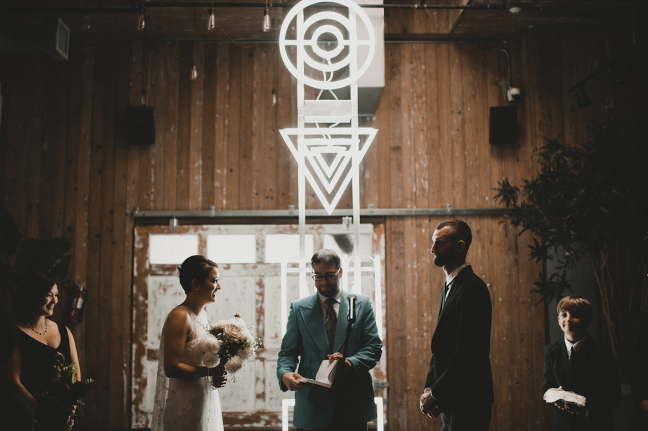 There's a really fulfilling and collaborative feeling that comes with shooting another artists wedding. Being able to capture someone else's handiwork is always the goal with any wedding, but doing it for another artist always feels like a bit of a challenge. There's something deep within that challenge, however, that makes it feel like a high. A contagious, brain buzzing high because you know every little piece of their creative self was poured into making that day happen.
I loved getting to witness the visionary genius between Rian and Dylan's wedding day. Rian is a fashionista with an affinity for scarves and Dylan, a post human contemporary artist, focusing on amazing neon work. Add the two together, and you get an ethereal, uber creative, funky fresh wedding. From the ceremony set-up, to their vows, to their atmosphere…everything just fit. I wouldn't have changed a thing and am so happy I got to be there. Thanks R & D and here's to strength, energy, union, & divinity.
And thank you to Amber Knecht for rocking it with me that day! And a huge thanks to Seattle Met Bride & Groom for publishing in their latest issue.