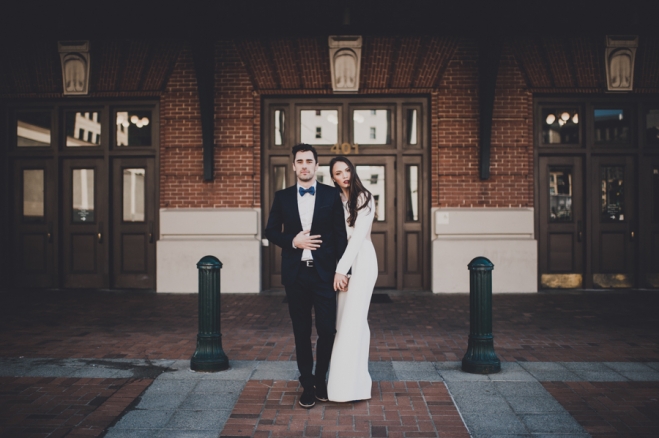 Sometimes you just gotta get things out of your head and into the world. To create. This was one of those instances and something that has been brewing in the back of my head for a while now. A wedding shoot on my terms — modern, no fancy details, just 2 people, a great suit, a killer dress, and hell, maybe some whiskey…and a dog. I wanted to challenge myself with harsh light, dark lines, symmetry, ambiguity in form, shadows…all of the stuff wedding photographers are usually told to avoid. Light, bright, centered, perfectly editorial is always the jam these days. Well, I think there's interest far beyond that. And there are stories to be told that don't fit that box. We can't be afraid to try something new. If it doesn't work, who cares? At least you allowed something to take life…and that's better than nothing.
Looking forward to getting more stuff like this on the books. To the awesome team who helped pull this together — a million thank you's.
Shot on a mix of digital & film.