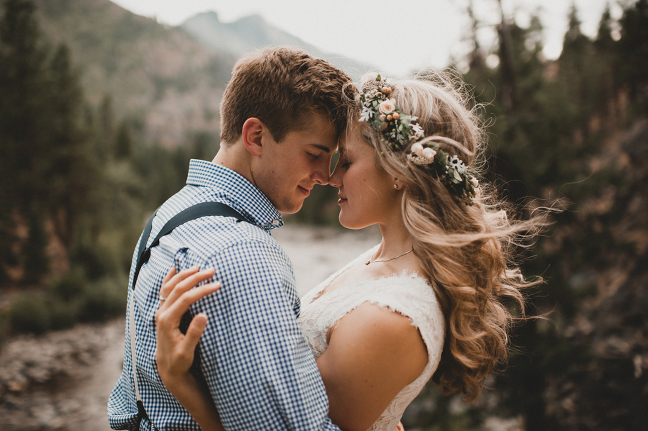 Taking it back to some fresh mountain air and a warm Tuesday in August. I've blogged a lot of recent weddings, but this one comes from the archives of this last summer (okay, so maybe not THAT long ago) but definitely a little out of order (it's kind of been my jam lately). This particular day is one I hold near and dear to my heart — and I needed to share it. Hannah & Chris planned an extremely intimate wedding over at Sleeping Lady in Leavenworth and it was just one of those instances where you leave feeling so overflowed with joy & love. You know the days when you get back into your car and think "holy crap, did that just happen? I feel so lucky". And that's the truth. I don't think reality will ever set in that this is what I get to do for a living.
Hands down one of my favorite ceremonies to date. Chris had one of the best reactions to Hannah coming down the aisle and everyone was so wrapped up in what was going on, they all forgot to sit down. Even I didn't notice! Even though chairs were provided, we all stood the entire time watching the two of them exchange their vows. After being pronounced husband and wife, Hannah & Chris had their first dance right away with everyone dancing along to Chris's brother singing "Rivers and Roads" by The Head and the Heart. The evening ended by having dinner on the terrace of the restaurant and sharing stories over champagne. A black bear also made a quick appearance across the river. MY KIND OF DAY.
Congrats to these two beautiful souls. Love you both.