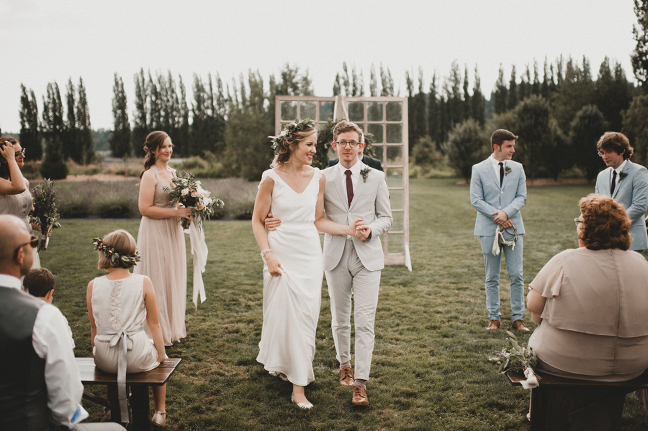 I've tried a few times to describe what it was like working with these two and the word "easy" kept coming to mind…. but not the way you'd expect. Not "easy" that it was a breeze to plan or easy that it didn't take any work or methodical thought. This took a lot of planning & hard work from the bride, her family & friends, and myself. Easy as in we CREATED an easy atmosphere. These two set me up for success in ways far beyond what was expected. A room full of goodies for me to shoot. A ton of time to shoot (2 solid hours of portrait time, y'all). Intentionally selecting & locking down locations before the wedding. Carefully choosing things that represented them and their love story so they could just float through the day. They made my job easy.
A few things that made me so proud of these images was the thought that went into the wedding day itself. First off, Susanna is a gem of a human and extremely detail oriented. Not only is she an amazing artist (painter, singer, designer), she's got a knack for being true to who she is and empowering others to do so. I'd lie if I said some of her writing didn't bring me to tears. She helped set the stage for this day. From the French-inspired theme (more on that later) to getting married on a Monday, to when I was arriving and what would be laid out for me, how long I'd have to shoot etc. Yes, these two skipped out on having a weekend wedding — they were married on a Monday in August. Yes, a Monday. Truth be told, it was by far the best choice ever — areas for portraits were clear, traffic was a breeze, we weren't dodging tourists anywhere, things were open & calm and the day was able to flow.
I also love the story behind the inspiration. These two live, breathe, and the french countryside and the details that came along with it. So…a bit behind the inspiration: Provençal meets Belle Epoque. It was based on the era of the Susanna's engagement ring and their shared time in the Côte d'Azur region of France. There were lavender fields in the village they lived in, thus when deciding where to marry, Woodinville Lavender Farm was an obvious choice as it reminded them of a special time in their lives. Susanna also happened to meet all of her bridesmaids in this same village. After an intimate ceremony, guests enjoyed crepes one long feast table and sipped wine & Pernod aperitif while dancing to 4 piece orchestra. Even their vows were delicately sealed with a wax emblem. Everything about the evening was considered, beautiful, and just magical.
Sorry I'm not sorry for the extreme overload of images. And a HUGE thank you to the rockstar that is Kristen Marie Parker for helping capture the ceremony and some of the details. Seriously people, she's the bee's knees.
Lastly, thank you Seattle Bride for featuring this wedding in their most current issue. I'm glad the world gets to see this amazing day. I love these two and I love their love.