I put off this blog for a long time.
I found one way or another to wait, be unsure, or just plain procrastinate. Well, I finally mustered up the courage to post to a public forum – and I couldn't be more excited to have a place to host and share some of my favorite things: photography and design. For those of you that know me, I find delight in the details and there are oh so many details within this realm. I love what I do and feel truly lucky to be surrounded by so many great minds who help me conjure up new and exciting projects. So to you, I say thanks.
Now, I should say, I didn't start this because I think I am a master photographer or earth-shattering designer, or anything of the sort, but only because I've found a medium where I can share this passion and for lack of a better phrase "spread the love". There is something so incredibly fulfilling about finding the perfect balance between form and function. About showing you a photo of a moment you thought no one saw, or handing you a letterpressed wedding invitation and seeing look on your face when you notice your name next to his for the first time. I LOVE those moments. And even though it's been said time and time again, you want those moments to count. You want them to be remembered, treasured, and if possible, re-lived.
So in all, I hope this serves as a place for a little inspiration, not only for me, but for anyone who wishes to collaborate, or simply wander. I love new projects, new friends, and new connections. But no more blabbing – without further adieu, here we go!
To start, here are a few images that I love in lieu of the start of our summer season.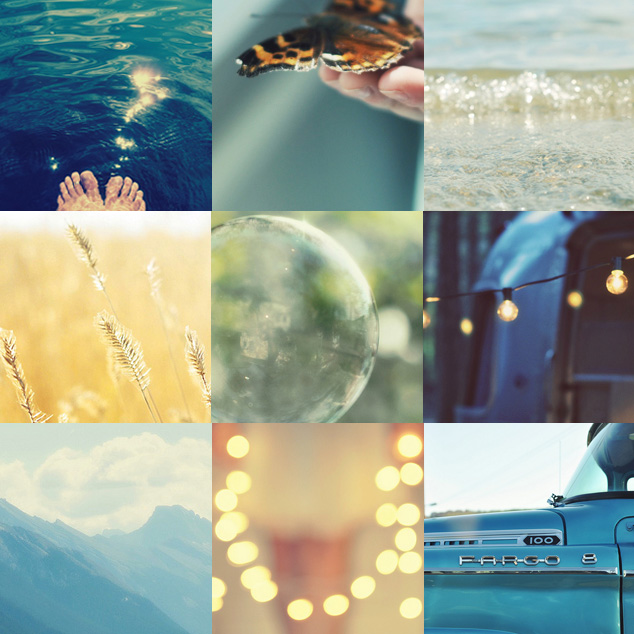 Lovely images by the talented Heather Pauline. Check her out!