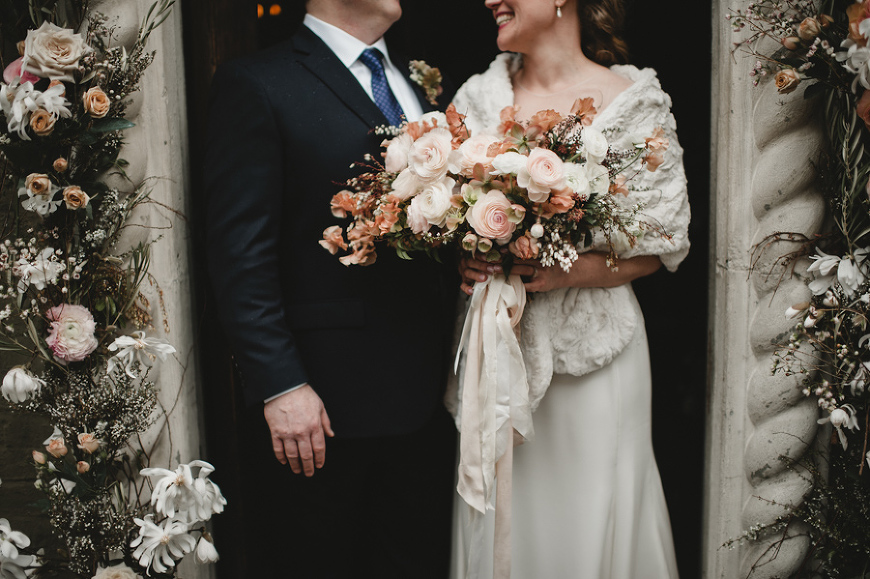 Today seemed like the most perfect day to share another one of my late Winter/early Spring weddings from this year.  A rainy, stormy, heartfelt, intimate day. A wedding that still makes my heart swell every time I think about it. Carolyn. Sweet Carolyn. I will never ever forget opening up her inquiry and coming to tears because I was just so moved with her — her life, her family, her words. She has such a deep appreciation for the things I hold so dear about shooting weddings. See, she's an oncology social worker and in her words "Working around chronic illness teaches me so much about our strength and resilience, what it is to love and to grieve, and moreover just wrestle with what it is to be fully alive. I love photography as a medium because I think, when done well, it can capture the feel of this aliveness and our emotional/relational experience." I knew in that instant, with those words, I wanted to work with her, Jake and their adorable 2-year-old, Freya.
I should also point out it was also such a special day because as soon as her inquiry came in, I messaged my extremely talented friend Cozbi (of CJP & Co.) about potentially finding a way to get Carolyn some florals done for her wedding. Cozbi came through and delivered what was one of the most beautiful and sweet set-ups for a wedding…I'm forever grateful to her for making Carolyn so insanely happy with the outcome. She is one of the most talented people and puts her HEART into what she does, if you're looking for a florist/designer/someone to kill the aesthetic & ambiance of your day, look no further.
Take a look at this sweet little day.
Venue: The Corson Building
Catering: The Corson Building
Florals: CJP & Co.
Day-of Stationery: CJP & Co.
Dress: Watters 'Satton' from Nordstrom
Hair & Make-Up: Shyn Midili of Pacific Brides
Cake: Bakery Nouveau