Yes, the other bridal shower. And the second post of the day….I finally have some downtime and want to share all of my sister's goodies from her wedding season!
This bridal show was shot all on film and hosted at my parent's backyard for all of our family friends and moms. We went with a garden/herb theme, so a lot of the decorations were rosemary plants, mint stalks, peonies, and seed packets. We re-used a lot of the same decorations from the other Tea Party bridal shower an it was awesome (I tried to plan both around a similar color scheme so we could reuse the same things…..it was great that we didn't have to rebuy a any of the table decorations, except for the flowers of course). You may recognize the ombre table cloths and white spray-painted wine bottles. I'm even sharing a little ombre tablecloth DIY below the post! Enjoy. :)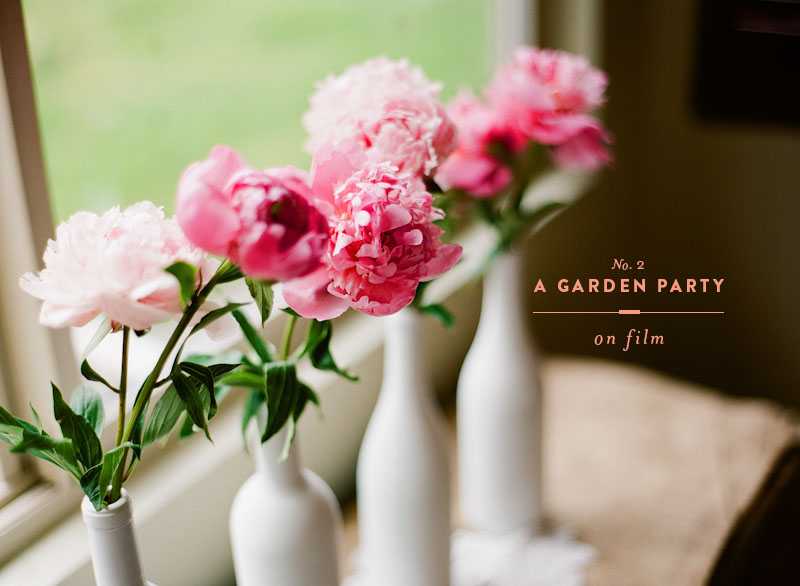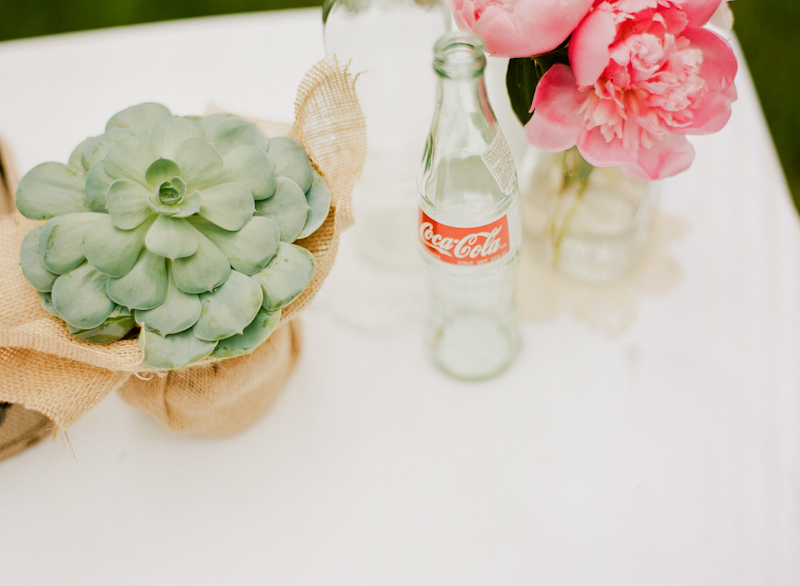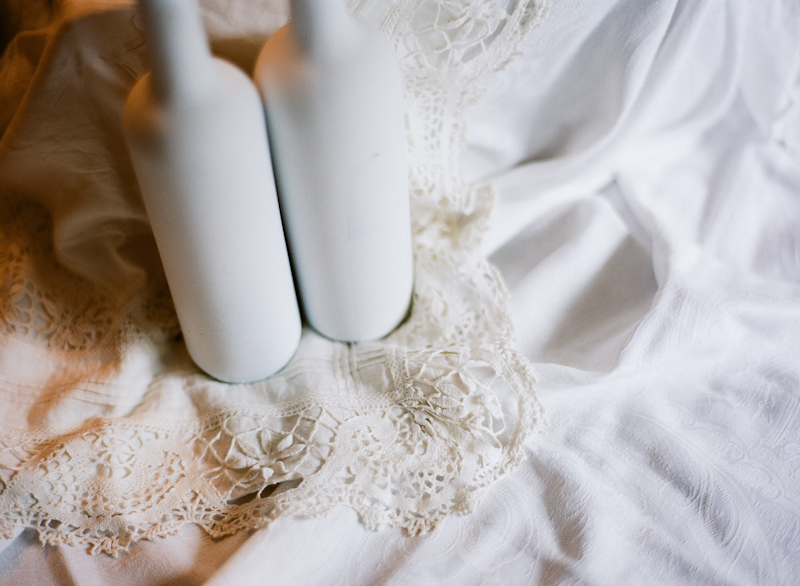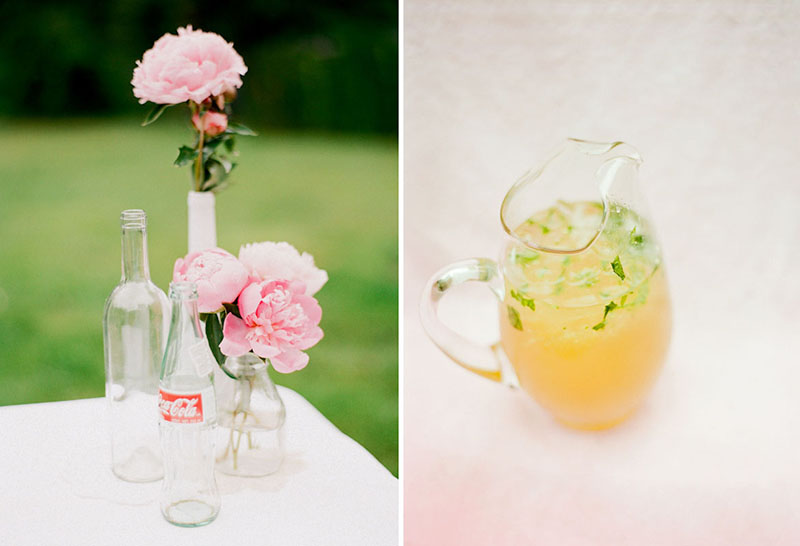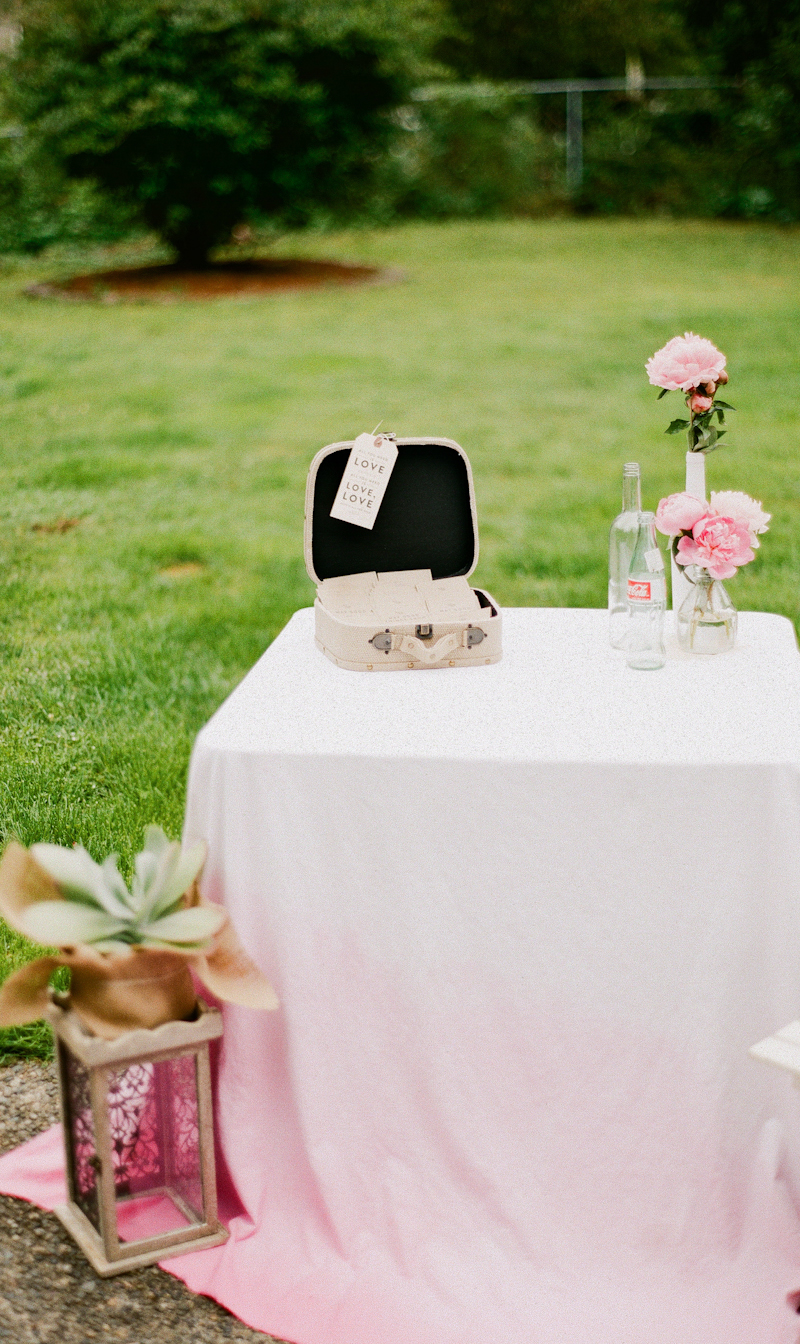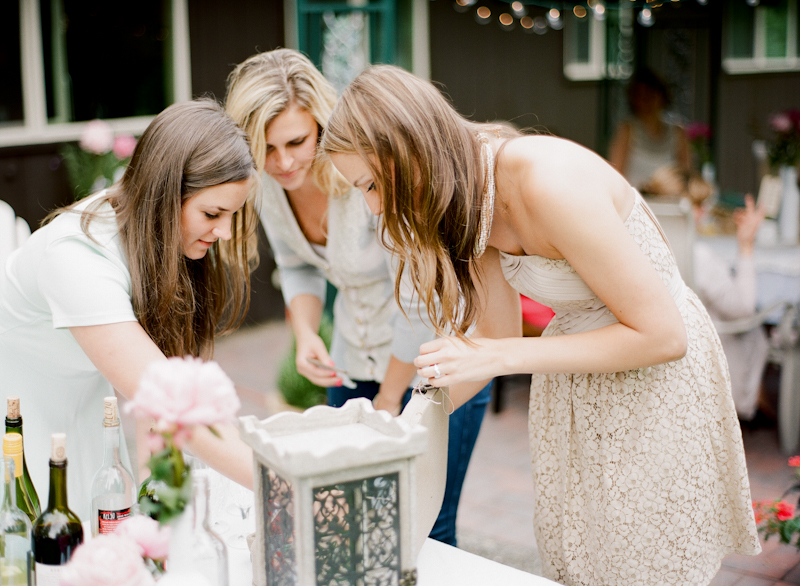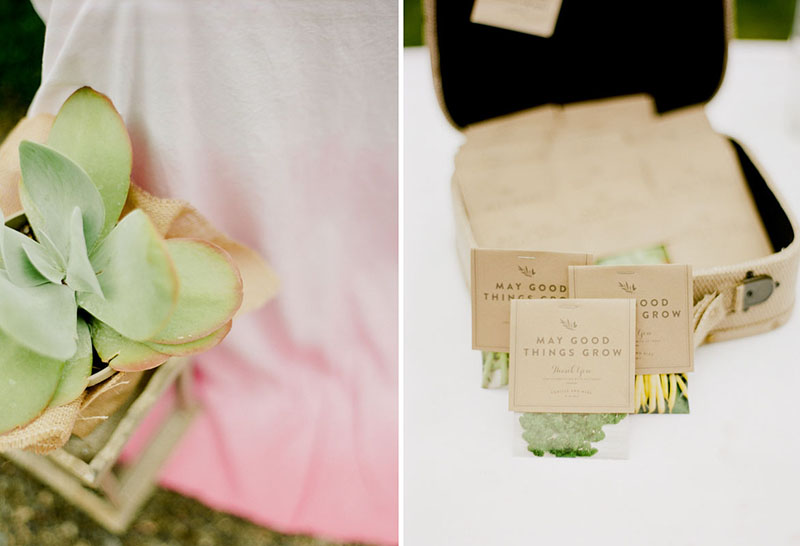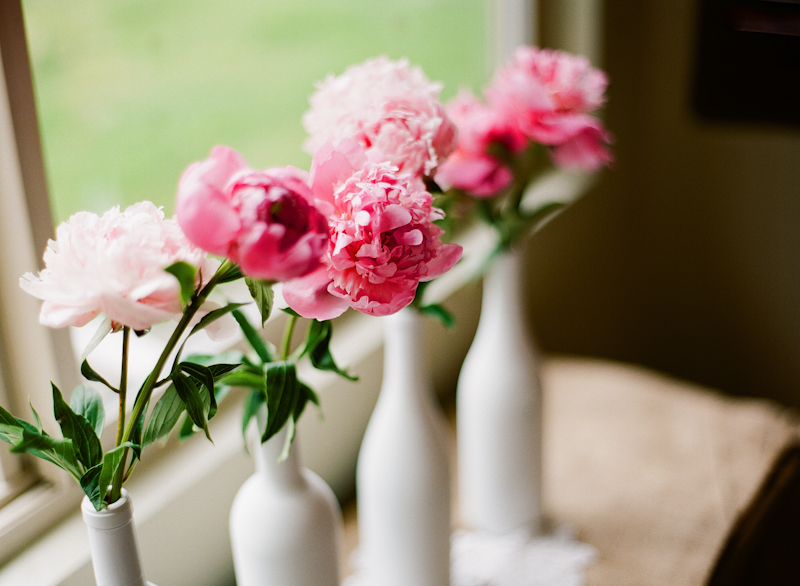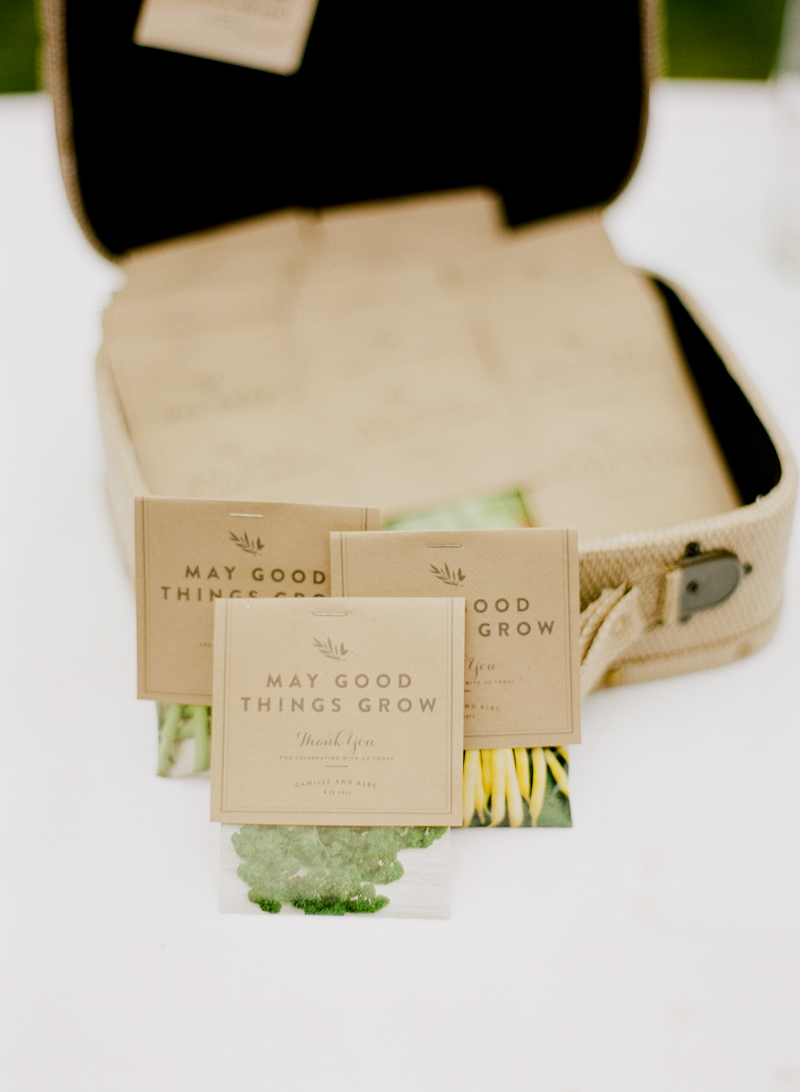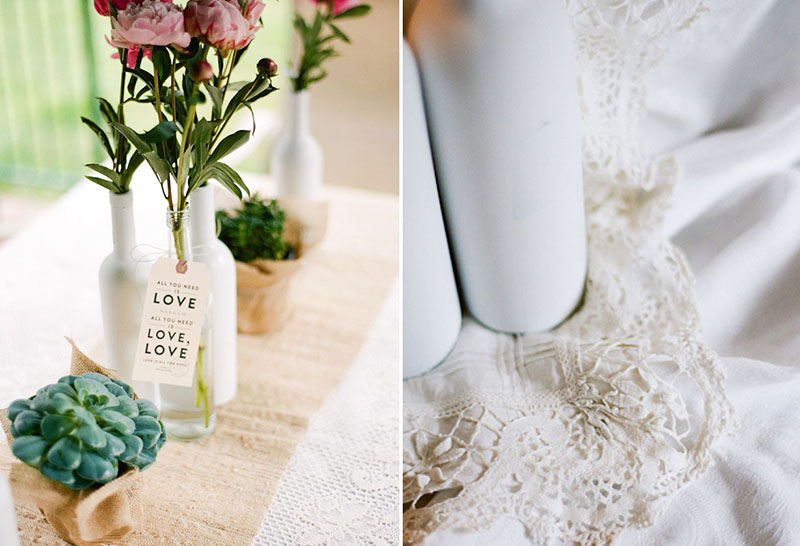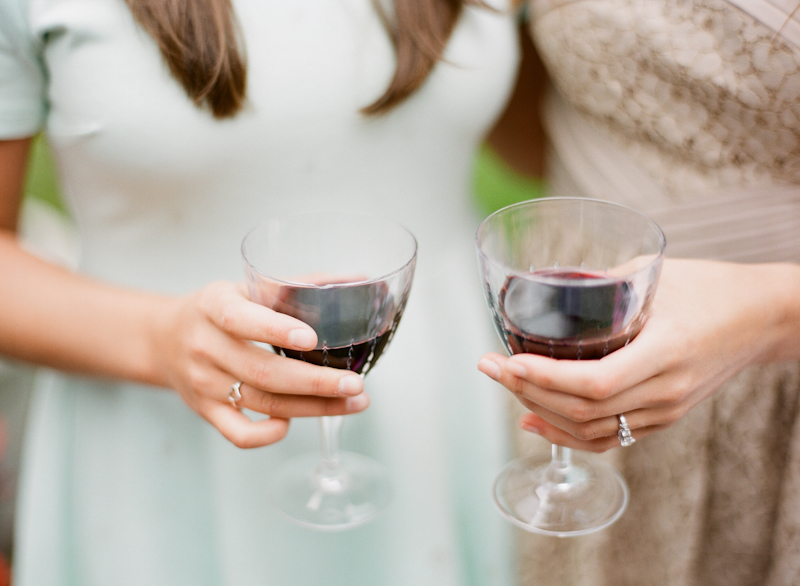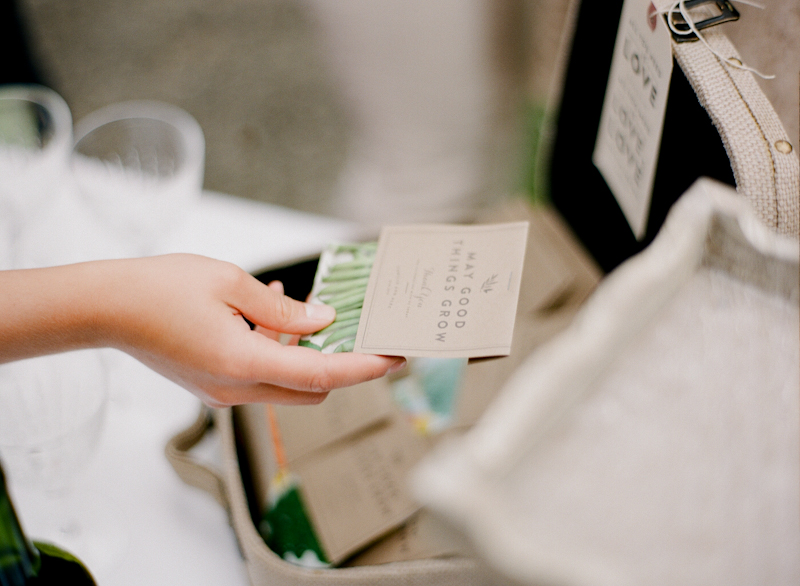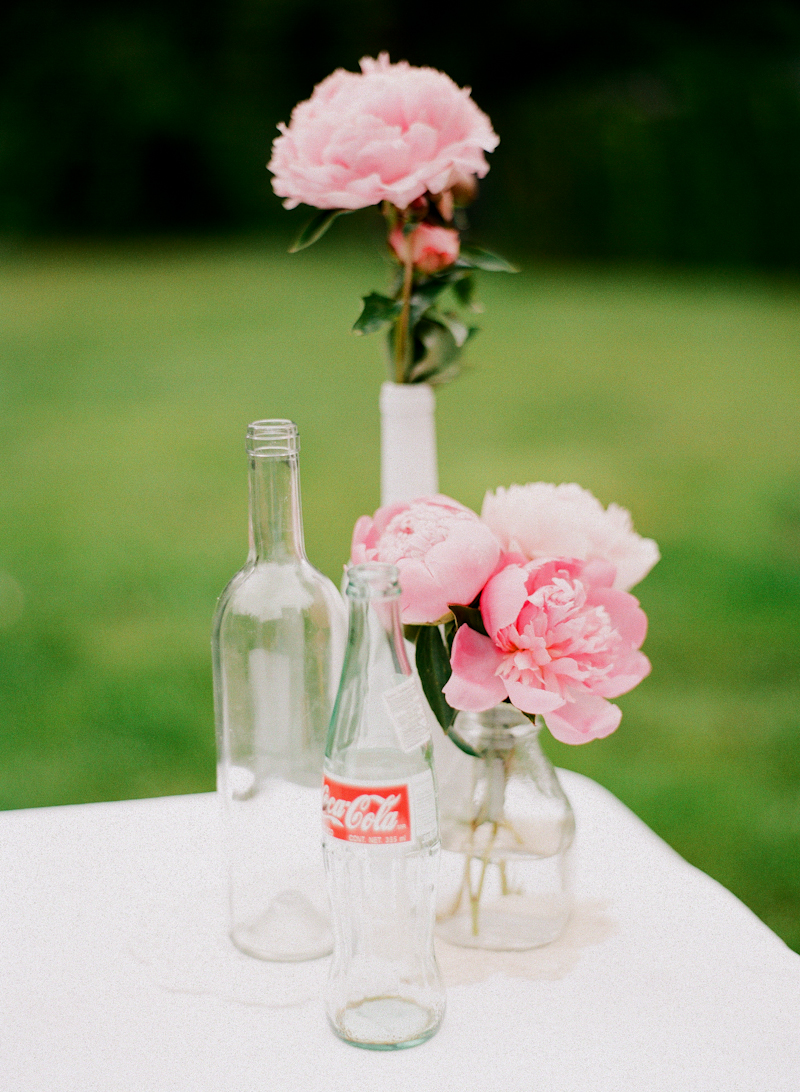 ______________________________________________________________________________________________
How To Create An Ombre Tablecloth
Apologies for the poor quality photos. They were taken on my phone.
Materials: Dylon Fabric Dye (comes in assortment of colors, I chose Flamingo and Denim).
• Large White Tablecloths (I actually bought curtain fabric- way cheaper!)
• A 5 gallon bucket that you're willing to sacrifice (stainless steel sinks work too)
• Hot Water
• Rubber Gloves
• Garbage Bags
• Wooden Dowels (optional- just something to hang them on to dry)
• String (optional)
How-To
Step 1: Lay garbage bags on the ground/surface you'll be dying on. Better safe that sorry, this stuff does NOT come out.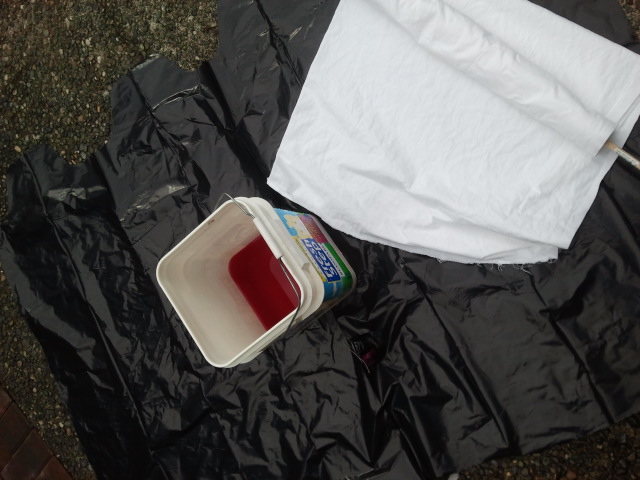 Step 2: Follow the instructions on the fabric dye packet to create a large amount of solution, you'll usually need hot water for this, however DO NOT use the whole packet. I mixed it right in the bucket, but started with a small amount (less than half) of the powder so the color would be lighter and about 7-8 inches of water.
Step 3: Drape your fabric or tablecloth over the dowel. This mad it easier to dip in and out because I had something to hold onto other than the white cloth.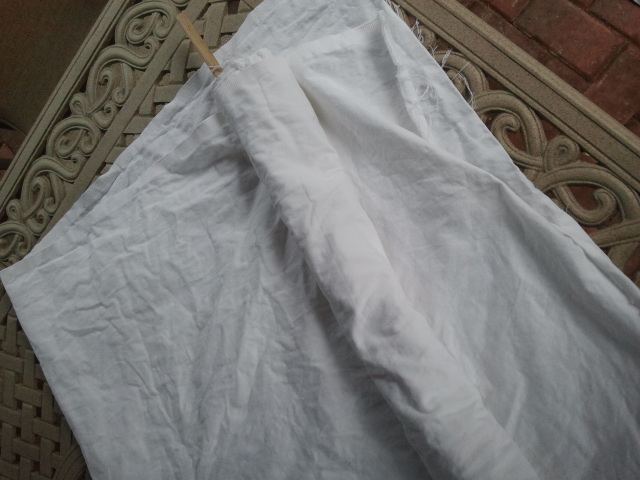 Step 4: Put on your rubber gloves.
Step 5: Using one hand to hold the dowel and the other hand to push the fabric into the solution, dip your tablecloth into the bucket so about 2-3 feet is dyed and leave it in for about 2 minutes. You can decide how far up you want the color to come, but I wanted to just do a few feet on the ends.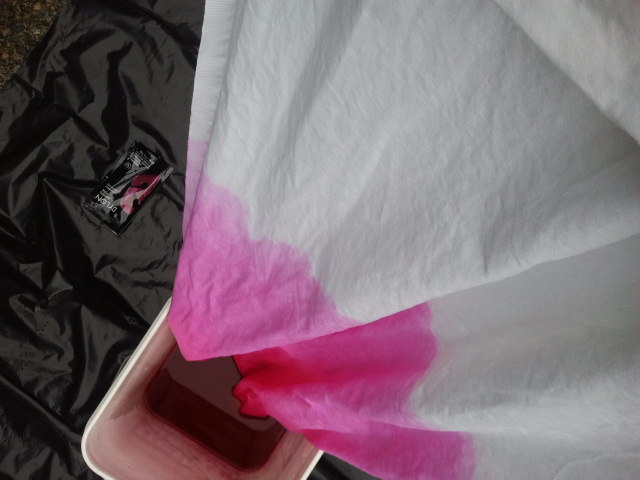 Step 6: Remove the tablecloth by lifting it out of the solution and lying it on the garbage bags. Add more powder to your bucket of dye to make it even darker.
Step 7: Repeat Step 5, but only come about halfway up from where your dye starts/ends. Sometimes I dunked it in and out a bit to help blend the color. You can leave this piece in longer to help make it darker.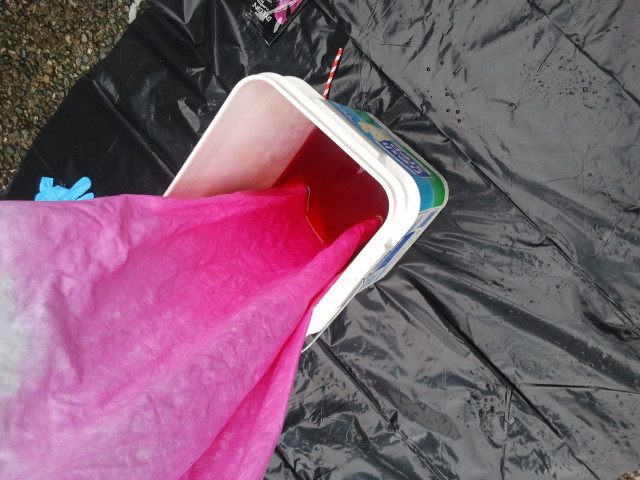 Step 8: Repeat Steps 5-6 by adding the rest of your powder. Your solution should look very dark and very saturated with color. This will help make the ends very bright. Leave the fabric in the solution for about 8-10 minutes.
Step 9: Follow the instructions on your dye packet. In my case, I needed to rinse the entire cloth under clean water.
Step 10: Allow them to dry by hanging the tablecloths on a line. I left my overnight and then washed them in the washing machine the following morning to help set the color. Don't worry if you see hard "lines" between the colors densities. I found that both times, the washing machine helped lighten/blend them together.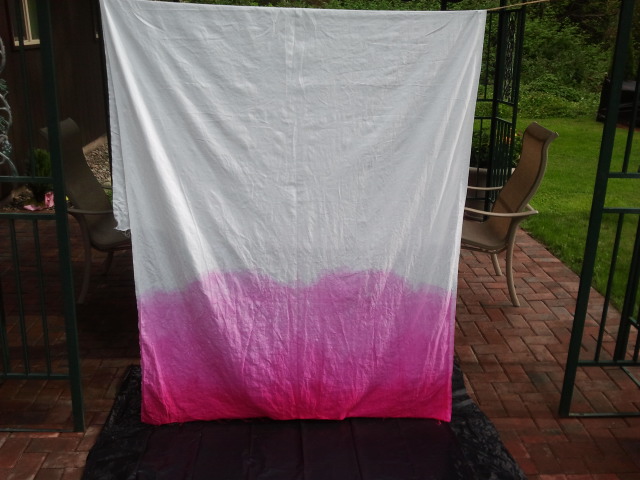 Viola! You have ombre tablecloths you can use for a variety of events!